Columbus Day Weekend News Update
Broadway Won't Re-Open until June 2021, CoVid Cases Spike in Queens & Brooklyn Neighborhoods, Shootings Still Up - but Growth Slowing, Real Estate Listings Increase as Prices Fall & Early Voting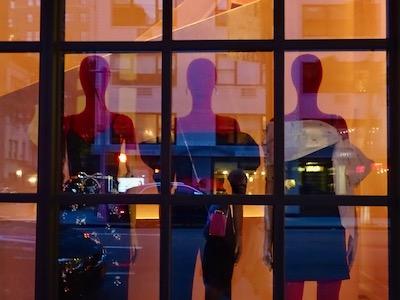 October 10, 2020 / NYC Neighborhoods / NYC Things To Do / News Analysis & Opinion / Gotham Buzz NYC.
Weather. The temperature highs will be in the mid 70's Saturday, mid 60's Sunday and high 50's Monday. The temperature lows will be in the low 60's Saturday, dropping to the mid to high 50's on Sunday and Monday. There's little chance of rain until Sunday evening around 9 pm, when rain is expected to begin falling through Monday, dropping an estimated two inches. The wind will be about 10 mph Saturday and Sunday, rising to about 15 mph Monday. Humidity will range from 50 - 75 on Saturday and Sunday, rising to 85 - 90% range on Monday.
Broadway theaters announced they won't be reopening until after May 31st, 2021. The group of over 40 theaters made this announcement yesterday. This is a blow to the NYC economy and many of the 97,000 theater employees and contractors, who have been out of work since mid March 2020. Theater generates about $15 billion in revenue annually.
NYC tourism has taken and likely will continue to take big hits from the CoVid global pandemic. Tourism generates about $70 billion in economic activity in NYC each year. Since the pandemic about 200 of the over 700 large hotels operating in the city remain closed. Those who are open are operating at an estimated 40% of capacity this month, compared with about 90% last year. And the prices have fallen considerably, providing great deals for those who wish to visit, as prices for a room fell from about $335 per room last year to about $135 this year.
Regal Cinema closed its 663 theaters again this week. Regal is the second largest movie theater chain in the U.S. following AMC. They cited a lack of new films, as a number of new releases were pushed back again including the James Bond 007 movie, and they pleaded with the Governor to let them resume operating in NYS.
---
Columbus Day Weekend News Update
Broadway Won't Re-Open until June 2021, CoVid Cases Spike in Queens & Brooklyn Neighborhoods, Shootings Still Up - but Growth Slowing, Real Estate Listings Increase as Prices Fall & Early Voting
October 10, 2020 / NYC Neighborhoods / NYC Things To Do / News Analysis & Opinion / Gotham Buzz NYC. Continued.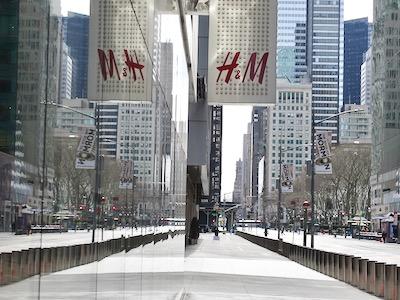 The NYC real estate market isn't doing so well right now either. Rental prices continue to fall, while rental listings continue to rise in Manhattan, Brooklyn and Queens according to the Douglas Elliman September report. Given that only about 10% of white collar workers have reportedly returned to their offices, combined with sagging tourism and dining and hotel stays, and slower production of entertainment product and release as noted above, things aren't likely to snap back anytime soon, unless there's a 'CoVid cure', which at present doesn't seem likely. But people, businesses and government have shown fairly healthy adaptability to the ongoing pandemic, so over time things will eventually get back on track.
There's been a significant spike in CoVid cases in Brooklyn and Queens neighborhoods, many of which are home to significant populations of Orthodox Jews who appear to have been skirting the public health laws regarding CoVid social distancing, mask wearing in close proximity to others, and limitations on the size of indoor gatherings. A bit of violence broke out this week, when a journalist was beaten for photographing a group of people in violation of the law.
Governor Cuomo has asked the NYPD to step up law enforcement in these areas, where to date there haven't been any arrests or tickets issued by the NYPD for the CoVid violations. The Orthodox Jewish community went to court to argue that their civil liberties were being violated. The court ruling said the laws didn't prohibit the Orthodox Jews from practicing their faith, and that the laws applied equally to all religious groups. The Brooklyn Catholic Archdiocese filed a lawsuit similar to the one filed by the Orthodox Jews, even though the Catholic Archdiocese has not been reported to be violating the law.
As you know, crime in the city has risen this year, owing in some part to the unusuallly disruptive nature of the year with the pandemic, the economic downturn and the social unrest arising from what appear to be rogue policemen killings of unarmed African Americans. After an initial lull in crime when the pandemic first broke, shootings spiked in the summer, rising 177% in June, 166% in August, and 127% in September. So, as you can see by the numbers, the Mayor and NYPD Police Commissioner Dermot Shea have been focused on bringing this down - and they appear to have made some progress on bringing those numbers back down - albeit slowly. But it's worth mentioning that their progress is being made in spite of budgetary challenges, police reforms and ongoing social turbulence - all seeming to have been exacerbated by the pandemic.
Columbus Day parades and Indigenous People's events have largely been cancelled or gone online. See things to do for Columbus Day Weekend last year, noting that outdoor activities - except the large cultural events - are available. And restaurants are operating again too, including indoor seating at 25% of capacity. Also, most of the major cultural sites in Manhattan are now open, again noting that they are open at reduced capacity and they ask you to make a reservation online to ensure entry. Many of the outer borough cultural sites remain closed. And, as noted above, both Broadway theaters and movie theaters remain closed.
The Donald has been a disaster and his campaign theme of 'Make America Great Again' seems like a cynical joke. Is doubling the unemployment, enabling a raging pandemic, inciting social division and social unrest, failing to act on climate change, a record breaking deficit, no action on healthcare - except an unrelenting effort on the repeal part - and absolutely nothing on the replace part, racking up $6 trillion in new debt for seemingly nothing in return, while alienating our allies and emboldening our adversaries making America great? Donald Trump has been a bad joke on the American people thanks in part to Australian born billionaire Rupert Murdoch's Fox News, Wall St. Journal and NY Post.
Early Voting. New York now offers early voting, which enables you to cast your ballot in person, prior to November 3rd. Early voting begins Saturday, October 24th from 10 am - 4 pm daily, through Sunday, November 1. If you don't make early voting, your can vote on election day, Tuesday, November 3rd between the hours of 6 am - 9 pm. To find the early voting poll site for your address either visit vote.nyc or specifically - https://vote.nyc/page/early-voting-information / you can also call 311 for help.
Enjoy your Columbus Day and Indigenous Peoples Day Weekend. We are on a slow path to recovery, but getting a new president and senate next January should help reduce - if not eliminate - the incredible dysfunctionality we've seen these past four years, and thus help us move things along.
---