Where We At?
These Certainly are Crazy Times & this is a Brief Update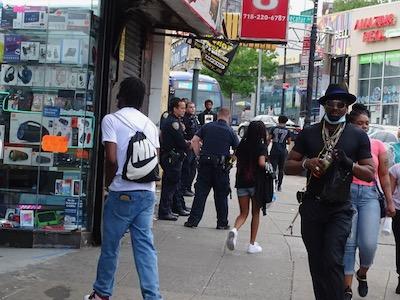 June 15, 2020 / NYC Neighborhoods / NYC CoVid 19 Special Section / News Analysis & Opinion / Gotham Buzz NYC.
In mid March we slammed up against a CoVid pandemic and NYS Paused in order to thwart the rapid spread of the sometimes deadly disease. Then, after we appeared to slow the virus spread, and we were slowly re-opening economic activity - a new crisis of conscience and societal awakening - was layered atop the pandemic.
The social outrage, at what appears to be the murder of a man at the hands of a Minneapolis policeman, sparked protests across the nation and around New York City at what appears to be unnecessary municipal police violence and brutality targeting racial minorities, acted upon by a few members of the police forces around the nation.
We have covered both of these stories in prior reports and what follows is a bit of a catch up of the past couple of weeks and look forward into the next couple of weeks.
CoVid Science Update
A number of reports have provided updates into the nature of the Corona Virus. These include what impact wearing the masks has, how the disease spreads via air and via surfaces, and the contagiousness of asymptomatic CoVid carriers on the general population. I think it's important to remind folks that we're not even a year into the spread of the sometimes deadly disease, so look at all of what follows as still being somewhat preliminary.
CoVid Science Update - Wearing Masks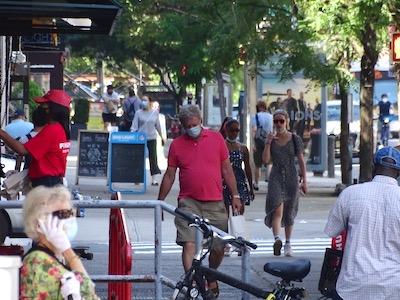 The wearing of the masks does appear to help, but it is most helpful in containing the spread by limiting the airborne virus by infected carriers. Defensively it also appears to help, but substantially less so, if you're in close quarters with an infected person. According to a May 17, 2020 report in the South China Morning Post a study using hampsters,
"... found the rate of non-contact transmission - in which the virus was transmitted via respiratory droplets or airborne particles - dropped by as much as 75 per cent when masks were present."
The study was done in a room, which is important to note because out of doors, this same study has not been replicated. So wearing masks appears generally good. But it's important to point out that the reason it's good goes back to the original WHO [World Health Organization] and CDC [Center for Disease Control] guidance, which is that it is most effective in containing the spread by an infected carrier. Wearing masks has been found to be less effective in preventing the spread if the carrier is not wearing a mask even if the potentially infected is.
---
Where We At?
These Certainly are Crazy Times & this is a Brief Update
June 15, 2020 / NYC Neighborhoods / NYC CoVid 19 Special Section / News Analysis & Opinion / Gotham Buzz NYC. Continued.
CoVid Science Update - Asymptomatic Carriers are Lower Risk than Previously Thought
Originally there was a lot of concern about the spread of the Corona Virus by asymptomatic carriers. But a June 8, 2020 report by CNBC informs us,

"... From the data we have, it still seems to be rare that an asymptomatic person actually transmits onward to a secondary individual," Dr. Maria Van Kerkhove, head of WHO's emerging diseases and zoonosis unit, said at a news briefing from the United Nations agency's Geneva headquarters. "It's very rare."

"The virus is primarily spread via respiratory droplets when someone coughs or sneezes or if they touch a contaminated surface, scientists say."
This is helpful, as it points to the fact that the primary cause of contagion is sick people moving about in society. And coupling that with the information above, specifically sick people moving about who are not wearing masks.
Dishonest Donald's CoVid Therapy Recommendations Removed from FDA Emergency Authorization Register
Hydroxychloroquine and chloroquine were not found to have a measurable impact in the treatment of CoVid 19. Hence as of June 15, 2020, the FDA revoked what seemed its politically motivated Emergency Use Authorization for the two drugs in the treatment of CoVid 19. The Donald, seeming to play a pretend doctor in his own reality TV show, had promoted the anti-malarial drugs as treatment for the virus.
Unemployment Falls - but not Really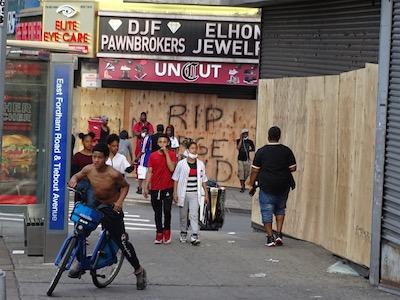 The official unemployment rate fell from 14.7% in April to 13.3% in May according to the Trump Administration Bureau of Labor Statistics [BLS], BUT this single statistic seems to obfuscate the truth.
For example the labor force participation rate dropped 0.6% or by nearly a million people.
Then there was the two months running BLS 'error' where they counted millions of furloughed workers as employed. According to aJune 8, 2020 report in Forbes,
" ... Unfortunately, after delving into the footnotes of the numbers, it now looks like the jobs report has been inaccurate for the last two months. BLS has admitted that government household survey takers mistakenly counted about 4.9 million people as employed, although they were unemployed. Had the mistake been corrected, the unemployment rate would have risen to 16.1% in May. The corrected April figure would have been more than 19.5%--rather than 14.7%..."

" ... The official response was that the government doesn't correct its survey results for fear of the appearance of political manipulation. The Labor Department acknowledged that for the last two months, it was aware of this issue, but didn't widely report it or make the necessary adjustments. The big question is whether or not this was purposely done ... "
Dishonest Donald Promoting Fake News?
Is the dishonest Donald selling erroneous U.S. government information like he used to hype the questionable valuations of his luxury condominiums, stock in his casinos, debt for his airline, the value of attending Trump University and doing work for the Trump Organization? Not to mention hyping ineffective drugs, as noted above, for patients trying to recover from CoVid 19.
So we may have been close to 20% unemployment. And the University of Chicago, one of the premier financial universities in the nation and world, estimates that about 40% of the furloughed jobs may not come back.
Catching Up: The Curfew on Monday - Saturday June 1 - 6, 2020
On June 1, 2020 Mayor de Blasio implemented a curfew running from 11 pm to 5 am. On Tuesday, June 2nd the curfew was extended to begin at 8 pm except for essential workers. The curfew remained in effect through Saturday, June 6th.
The Mayor implemented the curfew to calm the NYC streets vis a vis the George Floyd protests, which looters appeared to use as 'cover' and a distraction, in order to commit crimes. The curfew appears to have worked in calming things down.
On June 8th Mayor de Blasio & Governor Cuomo Reopen NYC
Phase I of NYC Economic Recovery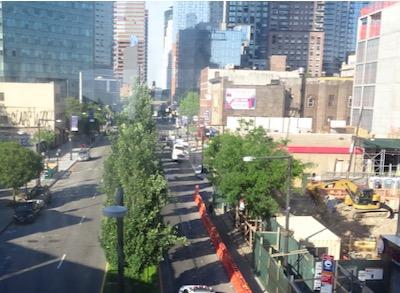 The good news, and it's honest, is that NYC entered phase I of its economic reopening. Phase I allows construction, manufacturing, wholesale and agriculture to resume as well as curbside retail and restaurants.
To that end the traffic on the subways rose between 20% - 35% versus prior weeks. The bad news is that the subway traffic is still down about 80% versus normal, but that's a helluva lot better than being down 90% - 95% like it was during the CoVid peak.
Fathers Day is Sunday. It's an opportunity to help small businesses by shopping for your dad.
More coming later this week.
---
---