NYC Small Business Loans - Credit In NYC
Business Loans In NYC - Banking In New York City NYS
Updated Spring 2014 / First reported Spring 2011 / NYC Banks & Loans NYC / Gotham Buzz NYC.
I had occasion to attend a NYC Credit Fair at the Bulova Corporate Center in Jackson Heights. The credit fair was sponsored by the New York City Council, the New York Bankers Association [NYBA], the New York Business Development Corporation [NYBDC] and NYC Small Business Services.
And while I missed most of the credit fair, the literature I picked up on my visit was excellent. The fair occurred the morning of January 26, 2011 which was the morning of one of the numerous snowstorms we had this winter and it likely negatively impacted attendance.
This report contains information about how to obtain financial and technical assistance to: 1) make your business creditworthy, 2) make a successful loan application, and 3) find alternative sources of credit / loans for small businesses in Queens.
Click here to learn more about how to obtain small business loans in NYC.
---
NYC Small Business Loans - Credit In NYC
Business Loans In NYC - Banking In New York City NYS
Updated Spring 2014 / First reported Spring 2011 / NYC Banks & Loans / Gotham Buzz NYC. Continued
During these lean economic times it's been challenging for small businesses to obtain credit. Small businesses are the backbone of the borough, the city and the nation - and one of the most important engines of job creation. Hence local government joined with several organizations [named in the story introduction and below] to arrange a credit fair to help small businesses obtain credit / loans. The meeting was held in January at the Bulova Corporate Center in Jackson Heights [see photo to right].
NYC Credit Fair 2011 In Queens
Our intention is to make the information we obtained at the fair available to the Queens Business community, so that they can use this to help secure financing during these lean economic times. This fair included three significant non-profit agencies which are dedicated to helping small businesses prepare their business and their business documentation for a loan application.
I. Non-Profit Orgs For Manhattan Business
The three providers are: 1) NYC Business Solutions, 2) NYS Small Business Development Centers [NYSSBDC] and 3) Women's Business Centers [WBC].
NYS Business Solutions caterers to all small businesspeople
NYSSBDC prioritizes women, veterans, people with special needs and minorities
WBC is focused on helping economically or socially disadvantaged women
A. NYC - Business Solutions = Small Business Aid
NYC Business Solutions is an NYC funded organization dedicated to helping small business.
NYC Business Solutions provides business courses, legal and financing assistance, incentives, assistance with government rules and regulations, employee training and recruitment, and minority / women business certification which helps when pitching government contracts.
B. NYS - Small Business Development Centers
NYSSBDC is funded by the Small Business Administration [SBA] and New York State [NYS] as well as partnering public educational organizations such as City University Of New York [CUNY], State University of New York [SUNY], PACE University and Columbia University.
This group helps with business plan development, capital access, accounting, financial planning, loan packaging, procurement, import / export, energy efficiency and disaster recovery.
C. Women's Business Centers
WBC offers business training, counseling and mentoring in multiple languages.
---
---
II. How To Obtain Loans In Manhattan
Government & Non-Profits Work w/ Manhattan Banks
As for obtaining financing, not just preparing to obtain it, eight potential sources of capital were identified. They were: NY Business Development Corporation [NYBDC], Accion USA, Project Enterprise, Seedco Financial Services, the U.S. Small Business Administration Services [SBA], Micro Lenders, Small Business Investment Companies and Community Development Credit Unions [CDCU].
Small Business Loans - Eligibility & Documentation
Here's a summary from the guide I received. Please note that it's a general summary, and hence is intended to help you decide if you're interested / or in the ballpark on eligibility requirements.
1. NY Business Development Corporation - NYBDC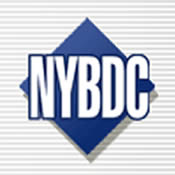 You can obtain between $25,000 and $5.5 million at variable rates of prime [currently at 6%] plus 2.75% or fixed rates of between 5% and 8%. The term of the loan can range between 3 and 20 years and loan closing costs of $150 - $1200 - generally than 1% of the loan.
Eligibility requirements don't include any minimal credit score. They do include ability to demonstrate that you can repay the loan based on historical or reasonable financial projections. Personal guaranties and / or collateral may be required if available. Documentation required includes federal tax returns and business financial statements.
Search for the New York Business Development Corporation business listing to obtain contact info to apply for a small business loan in NYC.
2. NYBDC - Second Look Loans In Manhattan
NYBDC has partnered with some of its member banks to provide small businesses a second look at their loan application. Once an NYS business owner's bank has declined their loan application, they become eligible for a second look at their loan. They must substantially complete business counseling provided by NYBDC and meet the eligibility requirements of the SBA. The SBA guarantees 85% of the loan.
To start, get your bank to provide their decline of your loan in writing. Then call 1.800.732.7232 or click here to contact NYBDC to arrange an appointment for business counseling. Once the businessperson has met with the counselor they should contact NYBDC by calling 1.800.923.2504 or email them at - secondlook [at] nybdc.com.

3. Accion USA - Helps Borrowers Find Loans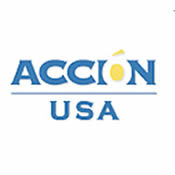 Accion is a non-profit. They provide business loans of up to $50,000 for profitable businesses with more than six months of operations. They will also provide up to $30,000 to start ups with more than six months of operations, or for purchases of existing businesses or changes in business locations.
Interest rates range between 9% and 16% and the term of the loan can range up to five years. The loan closing costs run from 3% to 5% of the loan, and a $30 application fee which is deducted from the disbursed loan.
Eligibility requirements include a minimum credit score of 575, no bankruptcy in the last 12 months and no foreclosure in the past 24 months. You must be current on home mortgage and business rents for the past twelve months, and current on personal and business bills, with no past due accounts in excess of $3,000. An uninvolved loan co-signer and / or a business / marketing study with 12 months of projected financials may be required.
Documentation required includes financial statements and / or bank statements, verification of non-business income, business certificate including required licenses & corporate resolution, documentation of loan purpose [estimates, supplier or dealer info] and federal tax returns.
Click here and scroll to the Accion USA business listing to obtain contact info to apply for asmall business loan in NYC.
4. Project Enterprise - Small Business Financing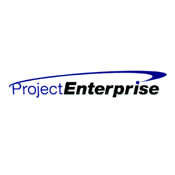 Project Enterprise is a non-profit that focuses on under-resourced communities in NYC. They provide loans ranging in value from $500 to $12,000 at a 12% interest rate for between six months and two years. They charge a $350 application fee, which is taken out of the disbursed loan.
The loans may be used for start-ups, equipment, inventory, leasehold improvements and working capital. And direct loans are available for businesses with three or more years of operation.
Eligibility requirements do not include minimum credit score, nor collateral, but training classes are required for start-ups and the business cannot be involved in the sale of firearms or sex-related businesses.
Required documentation includes financial statements and one year of business tax returns.
Search for the Project Enterprise business listing to obtain contact info to apply for a small business loan in NYC.
5. Seedco Financial Services - Small Business Loans
This non-profit provides loans and other services to minority and woman-owned small businesses and non-profits that cannot obtain affordable financing through banks. Its focus is employment by companies with revenue of at least $200,000, have been in operation over one year and employ under 100 people who live / work in economically distressed / under served areas. The loans may be used for inventory, working capital, equipment and leasehold improvements.
Eligibility including the requirements stated above include a minimu credit score of 600, a maximum loan amount of 25% of annual revenue, personal guaranties by owners with 20% more of stock and no minimum collateral requirement.
Loans range from $50,000 to $250,000 at rates between 8% to 10% on terms ranging from six months to five years. There's an application fee of $250 and a 3% loan closing fee and transactions costs are paid for by the borrower.
Required documentation includes audited financial statements or three years of federal corporate tax returns. Monthly financial statements for most recent year, financial statements by principals, copies of existing lease and loan documents and corporate documents.
Search for the Seedco Financial Services business listing to obtain contact info to apply for a small business loan in NYC.
6. Small Business Administration - SBA
The SBA does not make loans itself, but provides technical and financial assistance through its affiliates NYSBDC and WBC [see above] and it guarantees loans made by other approved institutions, for which the SBA specifies guidelines.
Surety Bond Guarantees for government contractors. The SBA also guarantees surety bonds by qualified and emerging small businesses through its Surety Bond Guarantee Program. The SBA reimburses a participating surety within specified limits for a percentage of the losses that result from a contractor's default.
7. Micro Loans / Micro Lenders NYC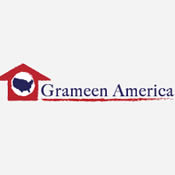 The SBA makes funds available to small non-profit intermediaries who make loans to eligible borrowers in amounts ranging up to a maximum of $50,000. Micro lenders have offices in Manhattan and Brooklyn. There aren't any micro lenders who have offices in Queens.
Of seven micro lenders shown, four don't include Queens as their service area, two state that they cover all five boroughs, and one explicitly states that they service Queens. Here's the contact information for the latter. Click here and scroll to the Grameen America business listing to apply for a micro loan in Queens. Check with the SBA for the contact info for the other micro lenders.
8. Small Business Investment Companies - NYC
These are private investment companies that borrow money from the SBA at favorable rates which they then loan to small businesses. For more information check the small business investment companies listings in the Business directory of QueensBuzz.com to obtain contact info with which to contact participating venture capitalists.
9. Community Development Credit Unions - CDCU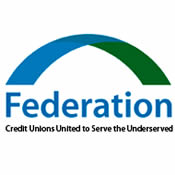 About sixty years ago, a number of credit unions were founded with a mission to serve low income and minority communities. They serve low income, new immigrants and people with disabilities. Search for the Community Development Credit Union business listing to obtain contact info.
Many thanks to the New York City Council, the Queens Chamber of Commerce and the NYC Small Business Services for hosting the event. And to the NYC Council, the NY Bankers Association, the NY Business Development Corporation and the NYC Department of Small Business, as well as CCM Danny Dromm, CCS Christine Quinn, QBP Helen Marshall, and CCM Domenic M Recchia, Jr., CCM Diana Reya and CCM Leroy Comrie for sponsoring the event.
---
Economy & Business In Queens - Related Stories
Click here to view our section on Manhattan banks & loans NYC.
---
Small Businesses In Manhattan - Neighborhood Info
Click this link for promotions and discounts by merchants in the Manhattan neighborhoods of Midtown, Upper East Side & the Village.
Click this link to go to the neighborhoods.
Site Search Tips. 1) For best results, when typing in more than one word, use quotation marks - eg "Astoria Park". 2) Also try either singular or plural words when searching for a specific item such as "gym" or "gyms".
Click this link to search for something in our Manhattan Business Directory.
---
---
Click the log in link below to create an ID and post an opinion.
Or send this story to a friend by filling in the appropriate box below.
---