The Weekend Before Thanksgiving NYC
Less Than a Week Away, Thanksgiving Provides an Opportunity to Start Pivoting to a Better Place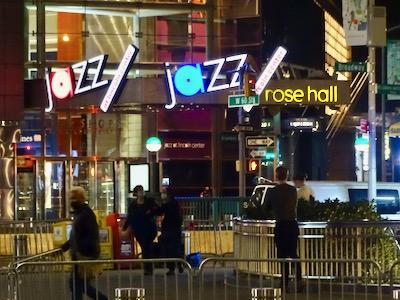 November 20, 2020 / NYC Neighborhoods / Things To Do NYC / News Analysis & Opinion / Gotham Buzz NYC.
The evil dictator wannabe appears to have been soundly defeated by a far more capable, trustworthy and honest man.
And, in spite of numerous attempts on Trump's part to steal the election - which he ignominiously accuses Biden of doing - it seems we may be approaching the end of what seems his blatant, corrupt, phony drain-the-swamp attempts to stay in power, like a dictator.
Biden has shown incredible restraint and patience, allowing the hedonistic, self-centered bigot to throw a presidential sized tantrum by firing staff, making drastic policy changes, and inciting some of the dumbest people in America to parrot his false claims of election fraud.
I'm looking forward to turning on the TV, without having to be subjected to Trump's ignorance in the form of racist, sexist tweets, rambling, say-nothing-meaningful on Fox friendly interviews, or the inane and insane comments repeated and amplified by the broadcast TV networks in order to get viewers to tune in to their stations to boost their money-grubbing quest for ratings.
While that may not happen in time for Thanksgiving or the holidays. I'm pretty sure we're going to have a qualified, experienced, level headed American president in place for Presidents Day 2021 - following a four year hiatus.
---
The Weekend Before Thanksgiving NYC
Less Than a Week Away, Thanksgiving Provides an Opportunity to Start Pivoting to a Better Place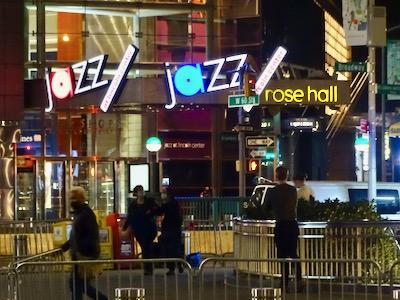 November 20, 2020 / NYC Neighborhoods / Things To Do NYC / News Analysis & Opinion / Gotham Buzz NYC. Continued.
Macy's Thanksgiving Day Parade Goes Virtual
The Macy's Thanksgiving Day Parade goes virtual this year. It will be the fourth time in its 96 year history [started 1924], that the parade doesn't go marching through Manhattan. During WWII there was reportedly a helium shortage which is required to send the balloon aloft.
This year the parade will go virtual, with much of the activity centered around Macy's Herald Square, where there will be performances by Broadway theater groups, as well as professional NYC dance, musical and cultural groups. The NYPD band will be there, as will the West Point Marching Band. I suppose a rendition of what's becoming a new America, in the age where we try to achieve the promise of the U.S. Constitution, in the wake of the fall of the Donaldocraczy.
There will also be a couple of dozen performances by musical stars including Patti LaBelle Miss America Camille Schrier, Sesame Street muppets, Dolly Parton and .... Santa Claus.
The parade will be broadcast on NBC from 9 am until 12 noon, and we understand parade viewing will also be available online. Generally about 50 million people watch the parade on Thanksgiving morning.
Yabba dabba dooo.
While the Parade is Good News, We're Still Dealing w/ CoVid
Responsible government officials and health experts are advising folks to try to simplify their Thanksgiving holiday this year. The CoVid pandemic has reportedly entered its second wave, which is already worse than the first. The number of people testing positive has hit new highs, as has hospitalizations and deaths. I suppose the silver lining in the data is that the death rate has remained steady, even as the number of total deaths has risen.
I saw a report which indicated that 80% of CoVid transmission is done via airbone droplets by asymptomatic or pre-symptomatic people. That's why wearing the masks is so important. If you're going to do only one thing, that's the thing to do. Socially distancing is helpful, as is hand washing and keeping surfaces clean, and the obvious one - which should have been done even pre-CoVid - is stay home if you're not well.
As mentioned in the last post, two CoVid vaccines with reported efficacy rates of about 95% are nearing approval by the FDA. These were rushed through in record time [less than a year] beating the last record for a workable vaccine [polio in 1954], which took four years. If I'm not mistaken the first attempt at the polio vaccine didn't work, so where we're at still carries some measure of uncertainty.
NYC Schools Close Per UFT Union Deal - Was that Necessary?
In NYC the public schools have been closed to onsite learning as the city has risen above 3% testing positive. Online learning goes into effect and the Catholic and private schools remain open. The Governor suggested the Mayor and the Teachers Union revisit the terms first agreed upon for a shutdown [citywide testing positive at 3%], and adopt a micro cluster strategy, wherein only schools testing positive at 3% close down, as NYC public school tests show an incredibly low CoVid testing positive rate of about 0.2%. That's more than ten times less than the overall city.
I believe the Mayor and the United Federation of Teachers Union President, Michael Mulgrew are looking at it. If they agree to change their prior agreement, it will take time to work through the system, as the NYC United Federation of Teachers [UFT] union membership is comprised of approximately 135,000 members who will have to weigh in on any changes to the prior deal.
Testing will be required to get the kids back in school. I've noticed long lines for CoVid testing at City MD clinics around the boroughs including Queens, Brooklyn and the Bronx.
MTA Service Cuts May be Coming Our Way
The MTA is short about $12 billion in operating funds. They're talking about drastic cuts to cover the gap by reducing frequencies and possibly routes. One has to ask why they were so slow in adapting to the huge loss of riders when the pandemic began? I recall seeing car upon car pass me by nearly empty for the first couple of months of the pandemic, without any / much change by way of frequency or number of cars per train. The notion of providing big handouts with nothing gained, seems like rewarding incompetence.
An old boss of mine used to say, "There's got to be a better way."
First Afro Latino Gay Congressman Hails From the Bronx
Ritchie Torres won the Congressional seat in the 15th District in the Bronx, in spite of Congresswoman Alexandria Ocasio-Cortez's endorsement of an opponent, Samelys Lopez, in the Democratic primary. That doesn't fit the corporate broadcast media's superficial news narrative of the Ocasio-Cortez 'movement', so they don't spend much time acknowledging what's really going on.
What's really going on, you ask? Few really know, until after it's happened.
But if Ocasio-Cortez isn't winning in her own Bronx backyard, perhaps the 'movement' isn't about her, or even socialism, as the media outlets owned by corporations [former] and Australian born billionaire Rupert Murdoch [latter - Fox News / NY Post / WSJ] would have you believe.
I think what's going on is about us, as a people, evolving into the vision set forth by the Founding Fathers. A beautiful, blended, exotic mix of races, genders, religions and cultures functioning in an exciting, combative and eventually cohesive manner - pushing the envelope for human interactions bounded by fair, decent and transparent rules of engagement.
Chinese racism and repression, as exemplified by Xi Jinping's regime's treatment of the Uighurs and Hong Kong, is just about the opposite of this.
Open Museums & Rockefeller & Bryant Park Skating Rinks
The following museums are open, but be advised the world has changed and you're strongly encouraged to make a reservation online or you may not get in. Also the usual CoVid precautions are generally in place including temperature testing, masks and social distancing.
In Manhattan there's the Jewish Museum and Guggenheim Museum on Fifth Avenue on the Upper East Side, the Intrepid Sea, Air & Space Museum at Pier 86 at West 46th Street in Midtown, and the International Center of Photography at 79 Essex Street and the New Museum at 235 Bowery on the Lower East Side.
In Queens there's the Noguchi Museum at 9-01 33rd Road in Astoria, the Queens Museum in Flushing Meadows Corona Park, and PS1 MoMa at 22-25 Jackson Avenue in Long Island City. All open with shortened hours.
The Rockefeller Center Skating Rink opens on Saturday, November 21 and runs through January 17th, 2021. The skating rink at Bryant Park at between 40th and 42nd Streets and 5th and 6th Avenues opened on October 30th and runs through March 7, 2021. They're running shortened hours vs last year so check their websites for details and to rsvp as capacity is limited - www.rockefellercenter.com and www.bryantpark.org.
---