This Weekend Things To Do
November 12, 2020 / NYC Neighborhoods / Things To Do NYC / News Analysis & Opinion / Gotham Buzz NYC.
Weather. On Friday and Saturday the temperature highs will be in the low 50's, rising to 60 on Sunday. The temperature lows will in at or in the low 40's. There's a 90% chance of about a quarter inch of rain Friday morning ending about 1 pm. Saturday will be clear, but on Sunday there's a 90% chance of about a third of an inch of rain beginning around noontime and lingering into the evening. The winds will be about 5 mph Friday, about 10 mph Saturday and about 15 mph Sunday. Humidity will be between 70% and 90% Friday, dropping to 50% to 60% Saturday and settling around 60% on Sunday.
Thank You for being respectful of each other. In the photo at right, are the masked up subway riders on the MTA last weekend. In the cars I rode in, either 100% or over 90% of all riders were not just wearing their masks, they were wearing them correctly. Thank you New Yorkers and guests.
---
This Weekend Things To Do
November 12, 2020 / NYC Neighborhoods / Things To Do NYC / News Analysis & Opinion / Gotham Buzz NYC. Continued.
The CoVid Trumpster Fire Continues to Burn
It's nice to begin edging away from the political universe, after over three months of total immersion. But politics, like the CoVid pandemic, isn't going away, so we'll continue to try to keep you abreast of things as we identify important changes.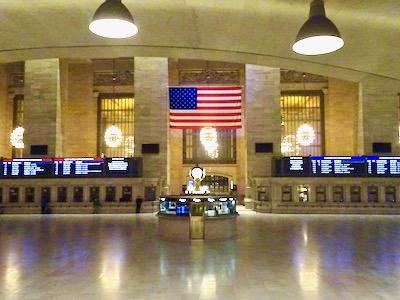 To that end, New York State has a CoVid testing positive rate of over 3% for the first time since May. Western New York State is experiencing numbers double that, while New York City continues to remain a hair below 3% at 2.9%, and with a weekly average of 2.3% [so it's rising here]. Staten Island is leading the city with rates at or above 6%. Brooklyn, which had experienced a significant outbreak, has made progress in reducing its CoVid rates by 50% according to the Governor.
Good behavior vis a vis CoVid - meaning social distancing, wearing masks, washing hands and staying home when you're sick - is rewarded with more communal flexibility, and CoVid bad behavior - which means not following the CDC guidelines - is penalized with lockdowns. If the CoVid positivity rate continues above 3% for a week or more, the NYC public school system will cease in classes learning. If the CoVid Positivity rate exceeds 5 - 6%, then more draconian lockdowns will ensue. New Jersey has seen a quicker and deeper resurgence so far, and thus there's been a tightening of some of the guidelines. FYI to white men, a study found that we are least likely to wash our hands.
And then there are the upcoming holidays and the coming colder weather - both of which don't bode well for our struggle with CoVid as people spend more time together, indoors, and possibly fail at socially distancing.
Meanwhile the rest of the nation seems to be back on CoVid fire. Trump's Cabinet Secretaries, White House Staff and 49 of the 50 states in the union are experiencing CoVid growth, including hospitalizations, and deaths. As of Thursday there were 10.5 million who tested positive and 243,000 CoVid deaths in the U.S.
So by comparison, we in New York are still not doing too badly. So keep on keeping on, and try to do your best to keep yourself and loved ones safe, as a vaccine appears on the horizon.
Pfizer Announces that its Vaccine Efficacy May Exceed Initial Projections - 90%
This was the first good news on the CoVid front in a long time. The estimated efficacy rates of CoVid vaccines was previously estimated to be between 50% and 75% - leaving somewhere between 50% and 25% of the population still exposed to catching CoVid even post vaccine. At a 90% efficacy rate, only 10% of the population would be vulnerable to CoVid, so this is good news.
Things To Do NYC - Catching Up on October & November - Veterans' Day Parade, NYC Marathon goes Virtual, Lackluster Halloween, Museum Openings, Broadway to Remain Closed thru 5/31/21 & Movie Theaters
There was a very, very dialed down Veterans Day Parade on Wednesday, November 11th beginning with the wreath laying ceremony at Madison Square Park at 6 am. It was followed by a vintage car parade down 5th Avenue and an event at the Intrepid Sea, Air & Space Museum later in the day. This year marked the 75th anniversary of the end of WWII.
The One World Observation Deck opened on November 1 & 7 and thereafter. They are operating at 25% capacity.
NYS ski resorts opened November 6th. Lesson sizes are limited to ten.
The NY Philharmonic is offering free concerts on Fridays, but you have to rsvp and its limited seating. https://nyphil.org/concerts-tickets/explore/discounts-and-group-sales/free-fridays
The NYC Marathon went virtual, by providing an app for marathoners to use while doing their run this year.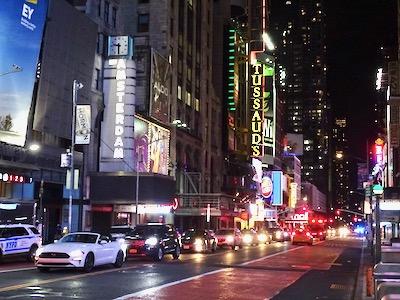 Halloween this year was sure to have been disappointing for the youngsters. I saw some out with their parents trick or treating with their parents - but in far smaller numbers than normal and without the excitement and energy that usually accompanies the holiday.
The Snug Harbor Cultural Center on Staten Island reopened on October 3rd. The South Street Seaport Museum and the Museum of the Chinese American continue to remain closed. On October 9th an association of Broadway theaters announced that Broadway will remain closed through May 31, 2020.
And NYS opened movie theaters on October 23rd outside of NYC, at 25% of capacity. This was a relief to AMC the nation's largest theater chain. But the second largest chain, Regal Cinemas, which had reopened many of its theaters in the U.S., decided to close again on October 9th due to low attendance and the delay of new movie releases.
The Upcoming Holiday Season & First CoVid Joke
New CoVid Restrictions. Governor Cuomo announced new CoVid restrictions, including limiting private, in-home gatherings to ten people. While the Governor may be able to regulate the size of gatherings in commercial, social and public indoor spaces - which is being challenged by religious organizations - it's seems unclear on what legal grounds he can regulate the size of in home family and friends gatherings. Also, effective today, Friday, November 13th there's a 10 pm curfew for restaurants, bars and bowling alleys that serve liquor. And team sports activities have been suspended for a couple of weeks.
I heard that holiday party bookings are down 90%.
I heard my first CoVid joke a couple of weeks ago. What's worse than the CoVid pandemic? The CoVid pandemic during the holidays. I reckon gallows humor like this, is a sign of our times, but 2021 looks like it should be a far better year than 2020. Let's hope.
---
---