A Look Back at the NYC Municipal Primary Election Results of 2021
Females Won Big, But Because of Ranked Choice Voting, the Results Trickled in Over the Past Month, & Real Assessments of the Changed Landscape have yet to Follow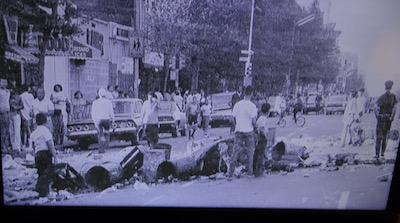 August 3, 2021 / NYC Neighborhoods / NYC Government & Politics / News Analysis & Opinion / Gotham Buzz NYC.
The June 22nd election primary for NYC municipal offices has long passed, but a solid look at the overall results of the election has not yet followed. What I will attempt to do today, is to offer provide a top down summary of the results, along with some interpretation of what this means going forward.
Women Won Big in the New York City Council Democratic Primaries
One of the biggest changes to municipal government likely to occur following the November election is that the NYC Council will move from less than a third women, to over half women for the first time in NYC history. This assumes most or all of the Democrats win their seats in the general election. This usually happens in a heavily blue state like New York, just as Republican primary winners in Alabama become the likely winners of the general election in that heavily red state. Somewhere between 29 and 31 of the Democratic primary winners in the NYC Council races were women out of a 51 member municipal legislative body.
---
While Eric Adams Prevailed, Women Came Close in the Mayoral Contest ... Closer than ever Before in NYC History

Although they both lost, two of the top three contestants for NYC Mayor in the Democratic primary were women. Latecoming Mayoral candidate Kathryn Garcia placed second in the NYC Mayoral primary, narrowly edging out Maya Wiley for second place. Garcia came within about 7,000 votes of defeating Eric Adams, who was the Democratic primary winner. Adams was strongly supported and a recipient of real estate development funding, as well as the private [hedge fund?] charter school industry.
The graphic at right was found in Ballotopedia, which is a great source for elections results and related information. Many of the vote counts that follow were sourced from their website.
Adams' narrow margin of victory - about 1% - is something to bear in mind, as the landscape for governance in 2022, looks more difficult to predict than ever, because it's a changed landscape, and thus the past may be less a predictor of the future than ever before and I expect it's going to take a skilled politician / government official to effectively navigate and manage it.
That said, Eric Adams was one of the front runners in the NYC Mayoral primary contest from the start, and he held his lead and prevailed. Assuming he wins the general election against Republican rival Curtis Sliwa, Adams will become the second African American Mayor of NYC. David Dinkins was the first. To put the November Mayoral contest into perspective, over 400,000 voters chose Adams, while Republican NYC Mayoral primary winner Curtis Sliwa, received about 32,000 votes.
The Role of the Real Estate Industry & Mostly Male Borough Presidency Primary Winners
Some of the electorate's choices in the NYC Municipal Democratic primary on June 22nd, 2021, vis a vis the Borough Presidency candidates, seemed in part, to reflect voters' attitudes toward the real estate development industry, which many currently view in a dark light.
One of the exceptions to what I just stated above, is Queens Borough President Donovan Richards who the real estate industry helped elect in 2020, and again in the primary this year. Donovan narrowly defeated former NYC Councilmember Elizabeth Crowley, distantly followed by Jimmy Van Bramer who was the anti-real estate development candidate. Donovan was helpful in enabling real estate development companies make inroads in the Jamaica neighborhood, which has undergone something of a real estate development transformation over the past five to ten years, which attendant rental price increases, gentrification and dislocation.
In Brooklyn, the real estate industry was shunned by primary winner Antonio Reynoso, who rejected the rezoning of Bushwick in Brooklyn, embracing the will of many of his constituents. Local activists put together a community development plan requiring city land to only be used for truly affordable housing, as well as mandating attendant infrastructure be put in place in tandem with new developments, and that new developments including Mandatory Inclusionary Housing. This was in response to a private industry plan which was tilted more toward the real estate developers. But this is an issue with which I am just getting acquainted, so stay tuned.
Brooklyn and Queens residents are going to need to pay close attention in the coming years as the mega development surrounding the Sunnyside Yard begins to pick up steam. This will affect not just the surrounding communities in Queens, but also - those in Brooklyn including Bushwick, Greenpoint, Williamsburg and the like.
In Manhattan, Mark Levine went on record stating that he would not accept any real estate development funding. The NY Daily News found three donations, totalling very little money, which Levine said he would return. Levine has accepted donations from folks working in the real estate industry, like brokers and mortgage lenders.
Campaign contributions to Vanessa Gibson in the Bronx appear to come from healthcare professionals, college educators, construction and building related services, and miscellaneous small businesses. Gibson ran on a platform of focusing her efforts on helping the Bronx recover from the CoVid pandemic, the building of more affordable housing, and striking the balance between ensuring police protection and criminal justice. While she didn't go on record as saying she would shun all real estate development campaign contributions, she did say that they would have to be evaluated. If elected, Vanessa Gibson would become the first African American Bronx Borough President.
Mark Murphy on Staten Island is a real estate executive who seems poised to become the first Democratic Staten Island Borough President, since Democrat Guy Lamberti lost to Republican Guy Molinari in 1989. Murphy's funding seemed to come from local businesses involved in real estate, construction and related small businesses - likely those with whom he has interacted as a real estate executive. His pitch to Staten Island was that he was going to 'rebrand' the island.
How Will the Dynamics of the Community Conversation Change, with a new Female Dominated NYC Council, Negotiating with the Mostly White Male NYC Real Estate Developers, the New Mayor and the new Borough Presidents?
As for what 2022 is going to look like ... that seems very hard to figure out at this point. Adams is likely more conservative than the NYC Council and he reportedly has a temper. Gayle Brewer, who is quite progressive, will likely be returning to the NYC Council as a member, after serving as Manhattan Borough President. And while I'm no insider, Brewer seems a fair bet to be the next Speaker of the NYC Council, which for the first time is expected to be dominated by women.
So, with the majority of the NYC Council members expected to be women, and the Mayor and Borough Presidents expected to be mostly men - excepting Vanessa Gibson - it's possible for some interesting dynamics to play out. Particularly when the mostly white male NYC real estate development community tries to reassert its agenda, after being more or less held in check, during the eight years of the de Blasio Administration.
Alvin Bragg on Course to Become the First African American Manhattan District Attorney
Alvin Bragg overcame a very negative attack ad campaign by opponent Tali Farhadian Weinstein. Bragg took in nearly 86,000 votes while Weinstein won nearly 77,000 votes. Bragg was known for his prior work successfully prosecuting the Trump Foundation for illegally using campaign funds, while Weinstein was viewed as being too friendly with Wall Street. According to a May 11, 2021 Intercept report, Weinstein had outraised Bragg - the second most competitive fundraiser for Manhattan DA - by almost 2:1, as she took in $2.3 million versus $1.3 million for Bragg. Weinstein used that money to buy the attack ads, instead of ads telling voters why they should vote for her.
The NYC Public Advocate Primary Easily won by Incumbent Jumaane D. Williams
Jumaane Williams won the primary for NYC Public Advocate, beating his nearest competitor with almost three times as many votes, and more than doubling the vote total of all challengers combined. In fact, Jumaane Williams received about 431,000 votes, which is thousands more votes than received by Eric Adams, even after the ranked choice voting. But it's worth noting that the Mayoral contest is more challenging to win than that of NYC Public Advocate.
Williams is from a progressive Democrat from Brooklyn, who endorsed Maya Wiley days before the election.
Brad Lander Wins Primary for NYC Comptroller
Lander handily won the race for NYC Comptroller, defeating former NYC Council Speaker Corey Johnson, by about 25,000 votes, out of nearly 700,000 votes. Lander had the support of big names like George Soros and many of the progressive wing of the Democratic Party. Some of his donations came from businesses likely wanting to do business or who are already doing business with the NYC Comptroller's Office which manages large municipal pension funds.
Ranked Choice Voting Was Well Received and Worked
Ranked choice voting seems to have been a winner, in spite of the delay that results from the process. According to a July 20, 2021 report by NBC News, over three quarters of voters [77%] want to use ranked choice voting going forward, and 95% of voters said the ballot wasn't hard to figure out.
I'll close by saying that - at least visually - our municipal government appears to be more representative than in the past. Whether that plays out by our representatives actually representing the interests of those who voted for them, versus the especially selfish interests, only time will tell.
May good fortune and good luck be with us.
---
---