NYC News Briefs & Things to do This Weekend
CoVid Outbreaks in Queens & Brooklyn Neighborhoods, NYCC Speaker Corey Johnson Drops Out of NYC Mayoral Race, Census Deadline is 9/30 but Challenged to Extend to 10/31, Mayor Extends Week Long Furloughs for 9,000 More Non Union City Employees, Macy's Thanksgiving Day Parade & New Years Eve Ball Drop 2021 to be Virtualized, Hotels Hurting & TSQ Hilton Closes, Yom Kippur Sunday, Metropolitan Opera Cancels Entire 20-21 Season, In Door NYC Restaurants Begins 9/30 & Outdoor Dining Permissible Year Round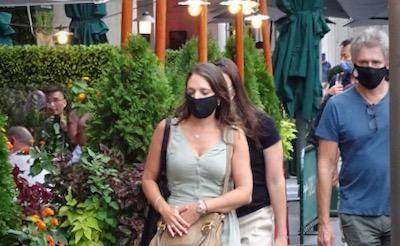 September 25, 2020 / NYC Neighborhoods / Things To Do NYC / Gotham Buzz NYC.
As you can see from the headlines above, there seems little abatement in the adjustments / crises created by the CoVid pandemic - unseating the Donald as the Disrupter in Chief - for the first time in four years.
Weather. The temperature highs will be in the 70's and the lows in the high 60's. There's a 20% chance of a small amount of rain, and winds will be between 5 - 10 mph. Humidity will remain high at about 80%.
NYC News Updates for Week Ending September 25th - City Furloughs & Layoffs, Mayor's Race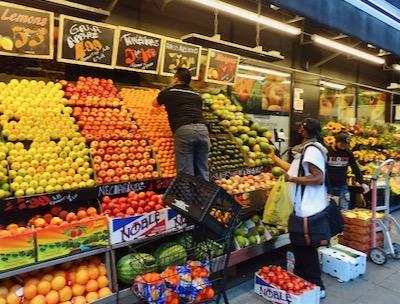 On Wednesday, September 23, NYC Mayor Bill de Blasio announced week long furloughs for an additional 9,000 NYC managerial employees who are not members of the unions. This is in addition to week long furloughs for 500 members of the Mayor's Office announced last week. Together the effort will save an estimated $22 million, which is one of numerous efforts the Mayor is making to delay the layoff of 22,000 of the 300,000 city employees.
The layoffs were originally expected to begin in early September, as New York City may not borrow money without permission of the NYS legislature, which was a deal cut between the city and state in the 1970's when NYS bailed NYC out of possible bankruptcy. There's talk of allowing NYC to borrow a couple of billion, but that also would fall short of the estimated $9 billion tax revenue shortfall expected over the next two years.
On Thursday, September 24, NY City Council Speaker Corey Johnson suspended his campaign for Mayor in 2021.
---
NYC News Briefs & Things to do This Weekend
CoVid Outbreaks in Queens & Brooklyn Neighborhoods, NYCC Speaker Corey Johnson Drops Out of NYC Mayoral Race, Census Deadline is 9/30 but Challenged to Extend to 10/31, Mayor Extends Week Long Furloughs for 9,000 More Non Union City Employees, Macy's Thanksgiving Day Parade & New Years Eve Ball Drop 2021 to be Virtualized, Hotels Hurting & TSQ Hilton Closes, Yom Kippur Sunday, Metropolitan Opera Cancels Entire 20-21 Season, In Door NYC Restaurants Begins 9/30 & Outdoor Dining Permissible Year Round
September 25, 2020 / NYC Neighborhoods / Things To Do NYC / Gotham Buzz NYC. Continued.
Please Fill Out the Census - It Represents $30,000 - $40,000 of Federal Funds / Person over the Coming Decade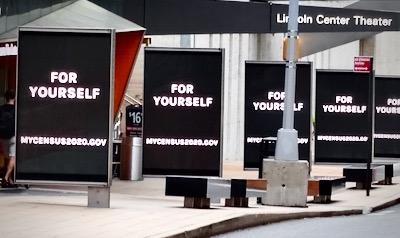 This was the link for the census -
https://my2020census.gov?utm_source=queensbuzz
Also on Thursday, a U.S. District Judge in California, issued a preliminary injunction requiring census takers to continue their efforts to get an honest count of the nation's population through October 31, 2020.
Attorney General BillBarr's 'Justice' Department on Friday signaled it will contest the injunction as they want to meet the deadline of December 31, 2020. The census deadline was extended from September 30 to October 31st in April of this year, after the pandemic disrupted census taking efforts. In July the Trump Administration changed that back to September 30th, at which time it went to court, as the change was deemed capricious.
I wouldn't wait - if you haven't already filled out the census - DO IT NOW BY CLICKING THE PHOTO ABOVE. It takes 10 minutes literally, asks for information you should generally know about yourself, and is worth between $30,000 and $40,000 in government spending per person over the next ten years. If you don't fill it out, we - the city and state - lose that funding, as well as representation in Washington, D.C. You do not have to be a citizen to fill out the census and your personal information - by law - does not become accessible for a generation.
Going Virtual: Thanksgiving Parade & New Years Times Square
The Macy's Thanksgiving Day Parade is going virtual. Details to follow later.
The New Years Eve celebration in Times Square is going virtual. Details to follow later.
CoVid Casualties: NYC Hotels, Times Square Hilton Closes & Airlines
The U.S. has been blacklisted because of its failure to contain the virus. The U.S. topped 200,000 CoVid related deaths this week, accounting for over 20% of the world total [America First] in spite of the fact that our population represents only 4% of the world total.
NYC generally accommodates about 65 million tourists each year. But because of pandemic travel bans, cancelled events and health precautions taken by the general population, tourism has plummeted to not a helluva lot above zero. This has been devastating to hoteliers, restaurants and airlines [and Manhattan retail too].
Thus the Hilton Times Square announced this week that it's closing. A separate report told us that some 25,000 people in NYC who worked in the hotel business, have been out of work for six months or longer.
And United and American Airlines continue to warn that without additional CoVid Stimulus, they expect to layoff 13,000 and 17,000 employees respectively, by October 1, 2020. Airline travel is still running at about 30% of what they did year ago [-70%].
Yom Kippur - Jewish Day of Atonement begins Sunday Evening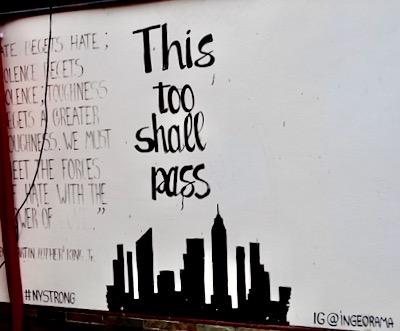 Yom Kippur begins Sunday, September 27th at sunset and ends on Monday evening. Yom Kippur is the Jewish day of atonement, when Jews around the world repent and ask forgiveness for their sins. Most major religions include a process of atonement and repentance. In the Catholic faith it is done during the sacrament [ritual] of Confession.
Metropolitan Opera Cancels Entire 2020 - 2021 Season
This is certainly a disappointment for opera lovers. The announcement was made this week.
Biden - Trump Presidential Debate Tuesday Evening
The Trumpsters are expecting a TKO of Biden by the Liar in Chief Tuesday evening in the first of three debates between the Democratic and Republican candidates for president. They're not even sure whether all of Trump's shouting will be enough to wake up 'Sleepy Joe'.
Voter registration for the election in NYS is October 9th. Please register today - https://www.ny.gov/services/register-vote
Indoor Dining Resumes in NYC on September 30th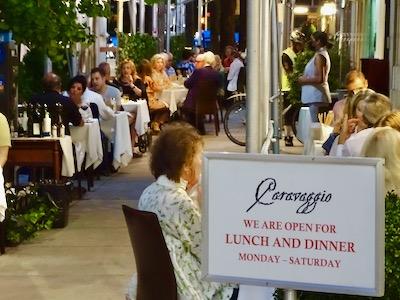 Restaurants to reopen for indoor dining at 25% capacity on Wednesday, September 30th. Because of the capacity limitation, government officials also extended the authorization for outdoor dining through the winter. Many restaurateurs are expected to use heaters to continue to enable outdoor dining where the fresh air circulates more freely. Also I believe restaurants will be required to close at midnight and cannot offer bar service. These restrictions seem sensible, given that the primary means of CoVid transmission appears to be by air, and that subway transit between 1 am - 5 am has been suspended.
CoVid Cases Spike in Select Neighborhoods in Brooklyn & Queens
People testing positive for CoVid has jumped from 2% to 6% in select NYC neighborhoods including Williamsburg, Mapleton and Bensonhurst in Brooklyn and Kew Gardens & the Far Rockaways in Queens. There are anecdotal reports that many folks in these neighborhoods haven't been wearing masks. The NYC Health Commissioner Dr. Dave Chokshi traveled to these neighborhoods offering masks, and was rebuked by some of the locals. The Donald is certainly failing to set a good example.
---