July 4th Weekend NYC: The New Normal is About Adjustment & Simplicity
The NYC Budget, NYC Events, the Economy & CoVid Update
July 2, 2020 / NYC Neighborhoods / NYC CoVid 19 Special Section / News Analysis & Opinion / Gotham Buzz NYC.
George Floyd Protests, the NYPD and other NYC Budget Cuts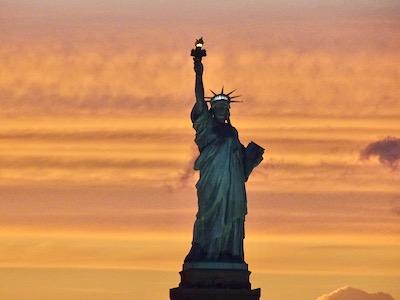 The George Floyd protests seem to have abated, over a month after his death. The new NYC budget does cut about a billion from the NYPD budget by reducing the staff from 36,000 to 34,000 employees, cancelling the most current class of new cadets, and reallocating school security to the Department of Education and homeless engagement to social services units. About 5,000 people work in the school security program and that will be transferred over a period of time to make sure it works properly. Another$160 million was allocated to summer youth programs [$115 million], as well as to address food insecurity [$33 million] and housing [$8 million].
The overnight Staten Island Ferry service was also cut for the time being. That affects about 4,250 riders per night based on 2019 statistics. Other cuts included in the NYC budget include an $800 million cut for schools, a 5% - 7% cut to all departments, some labor savings [$1 billion]. The labor savings could result in NYC layoffs in the Fall if other solutions aren't found. The cuts were due to a mix of actual and expected NYC revenue shortfall of about $8 - $9 billion. City Councilmember Helen Rosenthal of the Upper West Side tells us that about $4 billion of the shortfall will be made up by the Mayor's rainy day fund, which de Blasio had prudently set aside to address unexpected events.
The Mayor also announced that NYC public schools would be reopening in the Fall. He said he was working with the unions to implement safe plans which would include social distancing measures which would possibly take larger classes online, stagger schedules to fill the school with fewer students at any given time, implement cleaning efforts and staggered lunchtimes. The Governor noted that ultimately it's his call on school reopenings. Nonetheless, the Mayor said that NYC was working to submit a plan by late July / early August.
NYC Moving to Phase III Monday but Indoor Dining on Hold
Because of the upturn in CoVid infections in other states as noted below, the Governor and Mayor have put indoor dining in NYC on hold. Nonetheless, the rest of Phase III will continue as planned on Monday, July 6th. Phase III also includes the opening of personal care businesses such as tanning, waxing & nail salons and spas.
Piazza Style Dining to come to 22 Streets in all Five Boroughs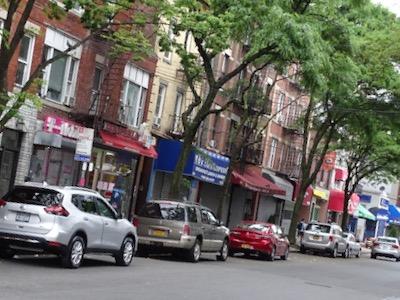 The Mayor announced efforts to mitigate the impact of the delay of the opening of restaurants indoor areas by further opening the streets to restaurateurs over the weekends beginning Friday evenings - in what was described as piazza style dining. Expanded dining areas are planned for 22 streets around all five boroughs in the city including Restaurant Row in the Hell's Kitchen neighborhood of Manhattan, Mulberry Street in the Little Italy neighborhood of Manhattan, and streets in Chinatown at Doyers Street, the East Village at Broome and Orchard Street, Harlem at 101st Street and Lexington, Gansevoort & 13th in the West Village, Broadway and 25th in the Flatiron District.
In the outer boroughs there's Arthur Avenue in the Little Italy / Belmont neighborhood of Bronx [7/10], New Dorp at Hylan Blvd in the New Dorp neighborhood of Staten Island, Bell Blvd in the Bayside neighborhood of Queens, and in Brooklyn a number of streets in DUMBO between the Brooklyn and Manhattan Bridge near the water in Brooklyn, 5th Avenue in the Park Slope neighborhood of Brooklyn, at Reed Street and Van Brunt near the Fairway in the Red Hook neighborhood of Brooklyn. And speaking of Fairway - they're planning to close three stores as a result of the pandemic including the one in Red Hook, another in Harlem and one on Long Island.
In Phase II NYC had started to clear the way for restaurants to occupy the curbside parking spaces in front of their dining / drinking establishments to allow the serving patrons outdoors. This appears to have worked well, with - thus far - no attendant substantive increase in CoVid cases. This is even though many to most of the folks I see dining and drinking outside aren't wearing masks. This is understandable as it's hard to eat and drink with a mask on, as I tried it a week ago and didn't like it.
But for the people who are most susceptible to severe illness - and even death - due to CoVid, they are advised to continue to exercise caution, even in the outdoor dining and drinking setting, as the consequences for them are too severe to take the risk.
---
July 4th Weekend NYC: The New Normal is About Adjustment & Simplicity
The NYC Budget, NYC Events, the Economy & CoVid Update
July 2, 2020 / NYC Neighborhoods / NYC CoVid 19 Special Section / News Analysis & Opinion / Gotham Buzz NYC. Continued.
Events & Things to do During the CoVid Pandemic in NYC
As announced in an earlier post, the beaches were set to open [and opened] on July 1st for swimming. The Mayor is working on plans to open about ten swimming pools at the NYC Parks by August 1st. Among them are the Lyons Pool and the Tottenville Pool on Staten Island.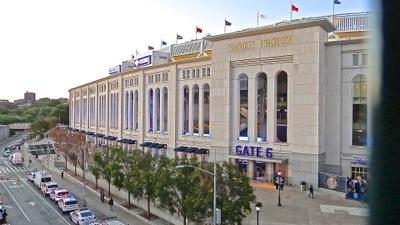 Major League Baseball begins 'Spring' training this week / weekend with both the Mets and the Yankees on the field by the weekend at CitiField and Yankee Stadium.
Movie theaters continue to push back their reopening dates from July 15th to July 30th and it now stands at August 15th.
The Video Music Awards is still planned for August 30th at the Barclays Center, but with CoVid style adjustments. The Highline Park in west Midtown / Chelsea will reopen in Phase III, with reduced hours 12 noon - 8 pm and social distancing / capacity limits.
The U.S. Open will go on as scheduled - but without fans - beginning August 31 and running through September 13th. The Western and Southern Open, usually played in Cincinnati will immediately precede the U.S. Open by playing at the Billie Jean Tennis Center from August 15th - 23rd.
U.S. travel by air still down significantly, but up versus prior months. There are complaints that there wasn't any federal guidelines issued for airports, so airport management has taken it upon themselves to address the pandemic as they best see fit.
Car travel is expected to be up this July 4th weekend - possibly higher than normal - because folks aren't flying or taking public transit like the train as much.
Bulging Government Debt & Deficits - Are There No Adults in the Room?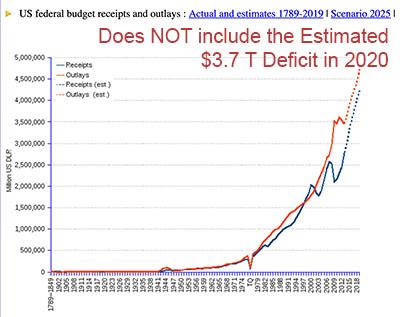 These past three and a half months have been disconcerting and disorienting for most of us. First the CoVid pandemic, then the George Floyd protests and we're now wrestling with how to manage the economic fallout of the pandemic in parallel with managing our community health and cultural interests. These are unsettling times, if for no other reason than we are flailing as never, or as rarely, before. Perhaps because leadership at the national level has been sloppy at best.
The Donald, McConnell and McCarthy seem corrupt or incompetent or both, and Pelosi and Schumer seem to enable them. For instance, by signing on to those bloated, bonus billionaire stimulus bills - which did so little to help the states, municipalities and American people. And all of the federal government leadership criminally dumped the $2.5 trillion tab on America's children and those Americans yet to be born.
Fiscal Conservatism - It's Phony Talk and No Action
There isn't a Republican or Democrat in the Senate or House who voted for the $2.5 trillion of stimulus bills, who can legitimately claim they are fiscal conservatives. This generation of Americans is royally screwing future generations of Americans by their irresponsible and reckless management of the nation's finances. It's as if nobody is watching the store anymore.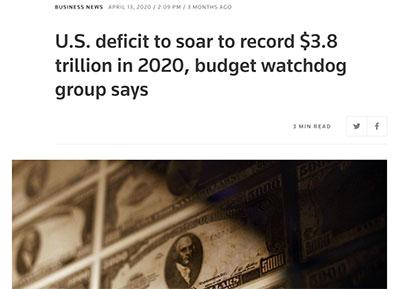 The deficits and debt dumping on future Americans started to accelerate in the Reagan years, when Reagan cut taxes and continued to increase government spending [see chart above showing government receipts and spending and the gap in between ]. By the end of Reagan's second term the size of the deficit had nearly tripled versus the last year of the Carter Administration. Under George H.W. Bush the deficit continued to grow. There was a hiatus during the Clinton years when they actually ran a small surplus. But that quickly disappeared when George W. Bush led America into two wars in the Middle East and then deregulated America into a financial meltdown, leaving a $1.4 trillion budget deficit which Barack Obama inherited when he was sworn in.
In 2009, the first year of the Obama Administration, America's deficit nearly tripled to the $1.4 trillion as mentioned above, because of the Bush financial meltdown in the Fall of 2008 . By the end of the Obama Administration, the deficit had been brought back down to within a bit more [+20%] of what it had been the last year of the Bush Administration.
Enter the candidate [ the Donald], who sold himself to the American people as a great businessman. The Donald entered office with the nation running a half trillion dollar deficit. This year the Donald's Administration is projected to oversee a seven fold increase of the deficit to $3.7 trillion, according to an April 24, 2020 report by the Congressional Budget Office [CBO].
An important part of remaining a free people is to responsibly manage your finances. A nd that includes the government finances too, as we're collectively on the hook for all that debt. Please take note and start asking pols how they intend to fund new programs and what they're doing to close the budget gap.
Is the U.S. Unemployment Rate 11.2%, 12.4% or Higher?
In June the economy added back some 4.8 million of the jobs lost earlier in the pandemic. This follows the May report where the economy added back 2.5 million jobs. It is estimated that about 20 million are currently seeking work and are unemployed.
Fake Unemployment Numbers or Fake News?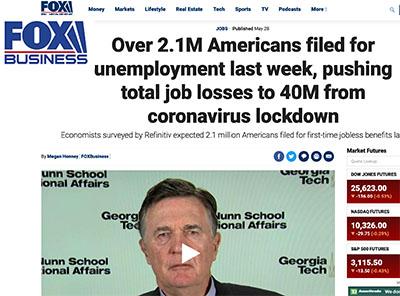 But something is not right here, because at one point there were reports that 40 million had filed first time unemployment claims. So the unemployment numbers don't add up. There's a minium difference of 10 million employees between the first time claims reported [40] less the current 20 million unemployed [see BLS report below] and the 2.5 million and 4.8 million [7.4] jobs added back in May and June respectively. I've made an allowance of 2.5 million for the 1.1 million dead people they sent checks to [see prior report] and some measure of fraud by a foreign enterprise [as noted below].
This begs the question, what's going on ? One answer may be that the 40 million first time unemployment claims number was inflated or incorrectly computed - as at the outset of the pandemic, the states unemployment insurance systems were overloaded. So there could have been double or triplicate overcounting [or more] .
Another answer is fraud. And in fact there was a large fraud scam detected, whereby an international ring used people's information to claim their checks. And, as previously reported, the Trump Administration distributed over a billion dollars to dead people. Trump also famously fired the at least three Inspectors General since the beginning of this year, so I haven't by any means ruled out corruption as a possible reason.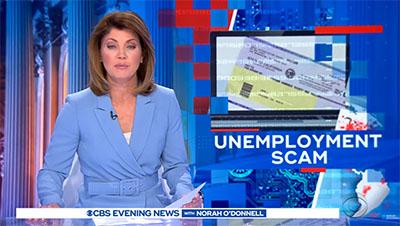 Another answer to the question may lie in how these statistics are compiled and reported, as employment stats come from states counting unemployment claims, while the Bureau of Labor Statistics, conducts a survey. It seems to me the numbers coming from people who are going through the state unemployment insurance process would provide a more accurate count[assuming no double counting because the states were flooded with claims].
Why haven't the major news organizations updated / reconciled these figures? We need to know if the 40 million first time unemployment filers was erroneous reporting / fake news, or if we're being fed fake unemployment numbers, or if something else is at play.
BLS Unemployment Rate is 11.2% or 12.4%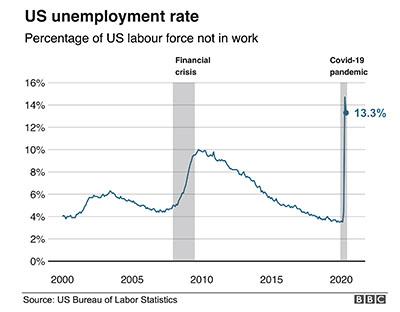 The Bureau of Labor Statistics [BLS], for the fourth straight month, categorized a large number of people as employed, who were not at work. In their July 2nd report they state,
" ... there were 2.8million workers with a job but not at work who were included in the "other reasons" category in June 2020, about 2.0million higher than the average for June 2016-2019. If we assume that this roughly 2.0million increase was entirely due to misclassification and that all of these misclassified workers expected to be recalled and were available for work, the number of unemployed people in June (on a not seasonally adjusted basis) would increase from 18.1 million to 20.0 million ... the labor force would remain at 160.9 million in June (not seasonally adjusted) as people move from employed to unemployed but stay in the labor force. The resulting unemployment rate for June would be 12.4 percent (not seasonally adjusted), compared with the official estimate of 11.2 percent (not seasonally adjusted) ... "
Future Employment Likely to be Impacted by Surging CoVid
The U.S. has been breaking records in the number of people testing positive for CoVid this past week. The recent upsurge is causing some states to halt or even roll back their openings, which is likely to have implications for the national economy and unemployment.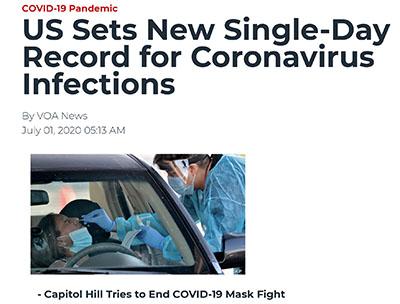 Texas Republican Governor, Greg Abbott, reversed his efforts to undermine municipalities trying to mandate the wearing of masks, and issued a directive requiring that masks be worn in public spaces in the municipalities most impacted by CoVid in Texas.
A July 2nd report in the LA Times informs us,
"... The Republican governor, who had pushed Texas' aggressive reopening of the state economy in May, had previously said the government could not order individuals to wear masks. His prior virus-related orders had undercut efforts by local governments to enforce mask requirements."
Prior to Abbott's directive late this week, a a number of Mayors throughout Texas had been asking the Governor for help by slowing the economic reopening, and allowing them to mandate the wearing of masks.
A June 26, 2020 report in Politico quoted Texas Governor Greg Abbott saying,
"At this time, it is clear that the rise in cases is largely driven by certain types of activities, including Texans congregating in bars,"
As mentioned above, this led the NYS Governor and NYC Mayor to put indoor dining on hold here.
Florida Republican Governor Ron DeSantis, was also one of the Governors pushing for a quick economic reopening, and like Texas Republican Governor Abbott, fought the mandating of mask wearing. But a week ago, he too turned tail and had the Florida Secretary of Business issue the following statement,
"Effective immediately, the Department of Business and Professional Regulation is suspending on premises consumption of alcohol at bars statewide,"
Why are so many slow learners occupying the important governmental positions in our society? Perhaps because so many of the folks who voted for them got their disinformation from the propaganda outlets controlled by Australian born billionaire Rupert Murdoch. Murdoch's Fox News seems to be America's CoVid Disinformation News source, as often enough they seem to leave out important context regarding the pandemic, in a manner not unlike how they appear to distort reports about public policy, pols and candidates by omission of key facts, hyping allegations and innuendo, rumor mongering and there's a whole bag of other Murdoch tricks which we've previously reported [see link].
Best Wishes for a Calm & Enjoyable July 4th Weekend
While we live in a disturbing and confusing time, we will get through this. And while our ancestors faced worse, with fewer resources and less technology, that's not much consolation at the moment. I find it helps to go for a walk, take a short bike ride, visit the park to put things in perspective. You can also now go to the beach or meet with friends for a meal or drinks at a local bar or restaurant by using their outdoor seating. These aren't the big communal things we had done over the July 4th weekend in years past, but this is a very different year and we need to make adjustments as we trek on.
My father used to say, "That which doesn't kill you, makes you stronger." So stay safe so you can become stronger. And best wishes for a good 4th of July weekend.
---