nyc things to do manhattan brooklyn queens bronx staten island things to do events nyc
The Corona Virus in NYC, NYS & the U.S.
Exclusive Coverage the Corona Virus Pandemic in New York City, NY State
June 22, 2022 / Special Section CoVid Pandemic / Gotham Buzz NYC.
CLICK to view this special section is dedicated to informing the public about the Corona Virus in NYC and NYS.
---
memorial day weekend things to do staten island

---
The Corona Virus in NYC, NYS & the U.S.
Exclusive Coverage the Corona Virus Pandemic in NYC & NYS
This special section is dedicated to informing the public about the Corona Virus in NYC and NYS.
---
At March 13, 2020 the chrono order begins / 1527 / otherwise reverse.
---
1672
Omicron Sweeps NYC & the Rest of the U.S.
NYS Hit its Highest Number of New Cases Friday 12.17.21, Omicron Now Dominant Strain in America [73%], Breakthrough Infections & Need for Boosters, Multiple Measures of Vaccine Effectiveness, NYS Governor Hochul Foreshadows Change to Definition of Fully Vaccinated Likely Coming Soon, NYC Mayor de Blasio Offers $100 to those who Boost Before Year End, False Positives Coming from Some Testing Kits, Hospitalizations Trending Toward Younger Age Groups & Kids Getting Infected at Higher Rates
It's Not the Omicron Virus that is Dividing Us. It's the Manipulative Murdoch Mass Media, that Continually Misinforms its Audiences. The Highly Paid Propagandists do This in Order Enrich Themselves & Empower the 90 Year Old Multi-Billionaire by Undermining the Government Officials who Won't Give Rupert what he wants out of the Public Purse & Domain
December 20, 2021 / NYC Neighborhoods / NYC Things To Do Events / News Analysis & Opinion / Gotham Buzz NYC.
So the Omicron variant represents the third wave of Corona Virus sweeping the land. First it was the original CoVid 19, then the Delta variant and now Omicron.
The Omicon variant spreads far more easily and hence far faster than the prior two variants, which spread around the globe in a matter of months. Omicron is beating them hands down in terms of spreading, even in nations that have some good measure of vaccinations - but nowhere near the two thirds plus needed for 'herd immunity'. Reportedly, the Omicron is spreading 2x to 4x faster than the Delta variant which reportedly spread faster [by about 50%] than the original strain of CoVid. As of the last week of testing, Omicron represents 73% of all new cases in the U.S.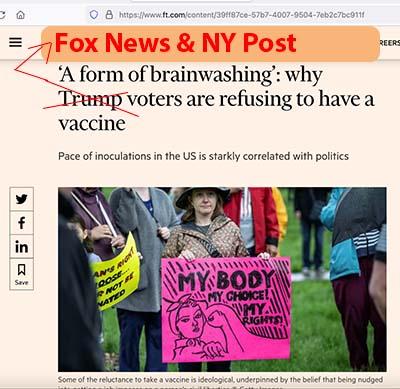 In the graphic at right you see a headline from FT, which is the Financial Times of London, noting how something that should be common sense has become a political hot potato. At the end of this update on the Omicron variant, we'll take a look at how science and the truth are being distorted by millionaires and billionaire(s) in what appears an attempt to manipulate voters perceptions. The goal is to change the perceptions of their viewers enough, so their viewers will vote for the candidates chosen by the propaganda billionaire and his friends. The end game is, of course, getting the billionaire / propaganda machine selected pols into office, so they can fill their pockets with the taxpayers' money, and obtain legislative changes that are anti-democratic.
Oftentimes reports like that found in the Financial Times fail miserably to call out media mogul Rupert Murdoch, who controls an overwhelming share of the daily national news media in the U.S., Britain and Australia. For my money, Murdoch [not Trump] is the root cause of so many of our current problems by virtue of the disinformation he spreads, which is inserted into many of the news reports that his organizations deliver to well over a hundred million people each day. Murdoch hides behind his media brands, propagandists and favored pols, while the other media and government officials seem either: 1) ignorant of his incredible influence on our daily news, and thus a huge swath of American people's views, or 2) are unwilling to do the right thing and call Murdoch out into the open so the public can get a closer look at who's dominating the national conversation.
The last point made is an important one for the Smartmatic and Dominion Voting Systems lawsuits [more on this below]. My advice to their attorneys, is to hire a great public relations firm to publicize the hell out of each case, making damned sure to include Keith Rupert Murdoch in EVERY news release / update as the slithery Murdoch - like Voldemort in Harry Potter - doesn't like the light of day. And then ride the case to the end, because you're in the right, and what you're fighting for is - in part - the heart and soul of America.
NYS Sees its Highest Number of Daily New CoVid Cases Since Pandemic Began
In NYC New Infections Double in 3 Days & in the U.S. Omicron is now 73% of New Cases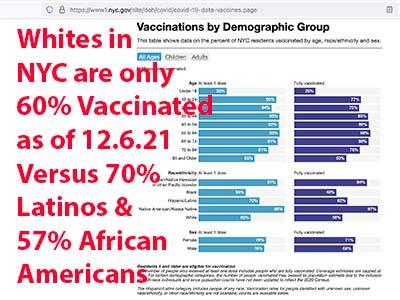 A testament to the Omicron variants transmissibility is that on Friday, December 17, 2021 NYS saw its highest number of new CoVid cases [21,027] in a single day since the pandemic began according to an New York Times report. In NYC the infection rate nearly doubled in just three days, rising from 3.9% to 7.8% from Thursday, December 9 to December 12, 2021 according to a December 16, 2021 NBC report.
I checked the NYC website a couple of weeks ago and found the chart at right, which - to my surprise - showed Whites as the second slowest group to vaccinate. Hispanics were a full ten percentage points ahead of them, and African Americans were only three percentage points behind them. I interpret this as the power of Murdoch's media in NYC as he owns / controls Fox News on WNYW [channel 5], WWOR [channel 9], the NY Post, and the Wall Street Journal.
---
1670
CoVid Update - Omicron Variant, Vax Updates, Vax Boosters, Vax Kids & Manipulative NYC Based Disinformation Sources
December 6, 2021 / NYC Neighborhoods / NYC Social Issues Health News / News Analysis & Opinion / Gotham Buzz NYC.
The first Omicron virus case was first detected on November 8, 2021 in South Africa. The first case detected in the U.S. was in San Francisco on November 22, 2021. Four days later, on November 26, 2021, the World Health Organization [WHO] designated Omicron a CoVid variant [B1.1.529]. As of December 5, 2021 there were eight Omicron cases in NYS, most of which were found in NYC.
Early Precautions in the Face of Omicron's Rapid Spread
On November 26, 2021, President Biden instituted a temporary travel ban on South Africa and neighboring countries including, Botswana, Eswatini, Lesotho, Mozambique, Namibia and Zimbabwe. He also shortened the CoVid testing time from three to one days, for those traveling internationally. The passenger must test negative for CoVid. And he extended the mask mandate for those using public transit domestically to March 15, 2021.
The reason for taking these early immediate precautions is that the Omicron variant appears to be spreading at twice the rate of the Delta variant, which overwhelmed this nation within about 3 - 4 months [May - August 2021].
The Omicron variant was also detected in Belgium, Hong Kong, Canada, Australia and Israel at the time the news broke regarding the rapid spread of the new variant at the beginning of the Thanksgiving holiday. As of this writing the Omicron variant has been found in 15 states including, California, Colorado, Connecticut, Hawaii, Maryland, Massachusetts, Minnesota, Missouri, Nebraska, New Jersey, New York, Pennsylvania, Utah, Washington and Wisconsin, according to a Reuters tally on December 5, 2021.
Vaccine Efficacy vis a vis Omicron Variant
The Omicron variant is known to be more transmissible, but it's health impact is still being studied. Most of those who contracted the Omicron variant had been vaccinated, and hence it is believed that most suffered fairly mild symptoms because they had CoVid antibodies in their systems. By the end of this week [12/10/21] or sometime the following week, early test results on vaccine efficacy vis a vis Omicron are expected.
One health official noted that efficacy isn't measured as a simple yes or no, but rather in degrees. The strongest efficacy prevents one from catching the virus, the medium measure of efficacy is how troublesome the symptoms - ranging from mild to hospitalization, and the weakest efficacy - meaning no efficacy is death.
CoVid prognosticators believe that the current vaccines will continue to offer some measure of protection / efficacy, but they caution that at some point it may be necessary to create a separate vaccine for new CoVid variants.
---
1659
NYC News Updates & Catch Up
NYC Public Schools Open Monday, CoVid Guidelines Tightening in order to Avoid Illness and Closures & to Keep the Economy Running, Broadway Reopens, U.S. Open Ends with a Youthful Women's Contest & Medvedev Foils What Could Have Been Historical Men's Final by Djokovic, 911 Subway Series - Yanks 8 / Mets 7, Yom Kippur, and 911 Media Blindspot on how the Wars on Terrorism Mutated to a War on Democracy & Truth
September 13, 2021 / NYC Neighborhoods / NYC Things To Do Events / Gotham Buzz NYC.
Weather. Generally good with highs near 80 Saturday and near 90 on Sunday, with the lows around 70 both days and no rain. Humidity will be around 60% and the winds will be 5 - 10 mph.
The image at right shows Murdoch's Fox faking the news about CoVid. Notice how they try to pin labels on CNN [masquerade], the Democrats [politicize / scam], other media [hysteria] and scaremonger about 'other' lockdowns. In the case of the labelers, they are oftentimes accusing someone else of doing exactly what they are doing. In psychology this is called projection, where they project their traits onto others in order to distract whomever they are communicating with, from noticing those traits in them.
NYC Public Schools Open Monday with CoVid Guidelines in Place
Mayor de Blasio announced that not only teachers, but also school staff in the NYC Public School system, will be required to have at least one vaccine dose by September 27th.
While there isn't a mandate for children over 12 to be vaccinated [yet?], all NYC public school children are required to wear masks, social distance at three or more feet, and may be subject to health screenings [testing]. The Catholic schools in NYC are not requiring vaccines for teachers or students, but are requiring the wearing of masks.
Additionally the NYC Indoor Vaccine Mandate, announced on August 17th, will begin enforcement on Monday, September 13th. The mandate requires both employees and customers to get vaccinated in order to work at or patronize dining, fitness and entertainment venues when indoors. The mandate will not be enforced by the NYPD, but rather by a slew of other city agencies / departments that already oversee the operations of these businesses.
Vaccination Rates & Mandates for NYC Employees. According to a July 26, 2021 report by Intelligencer, Mayor de Blasio mandated that all municipal employees get vaccinated or submit to weekly testing. At the time the NYPD reportedly had a vaccination rate of 43%, and the NYFD had a vaccination rate of 51% and Corrections had a vaccination rate of 41%. By September 10, 2021 the NYPD vaccination rate had increased to 53%, and the overall municipal employee vaccination rate was 65%, which was in line with the average for New Yorkers generally, where 67% have been vaccinated according to a September 10, 2021 AMNY report.
---
1652
Next Gen & CoVid - Still the Talk of the Town
This Report Provides an Update on Why the Downward Trend in CoVid Infections Swung Back Up, the Science Behind the Vaccine Breakthrough Infections, the Lamda & Delta Variants, the Precautionary Wisdom of Continuing to Wear Masks & the Impact of Murdoch Controlled News Outlets Continuous Stream of Mass Media Disinformation
Is it the Patriotic Duty of Every Eligible American to Get Vaccinated?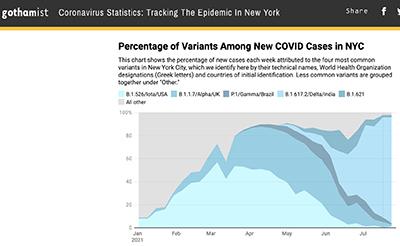 August 9, 2021 / NYC Neighborhoods / NYC during the CoVid Pandemic / News Analysis & Opinion / Gotham Buzz NYC.
I reckon we all wish it weren't so, but CoVid 19 has been resurging with a vengeance these past couple of months, fueled largely by the Delta variant, which at the beginning of May 2021, accounted for less than 10% of U.S. new cases, while today it accounts for more than 90% of all new U.S. CoVid infections. What's most disturbing about this new trend is that even fully vaccinated people can catch the Delta variant, which was largely NOT the case with the original strain [alpha] of CoVid. The infections that are picked up by fully vaccinated people are called 'breakthrough' infections, because they have broken through the immunity protection provided by the vaccines.
In the graphic at right, note the large light blue at the right of the graphic, which denoted the Delta variant of CoVid which grew from almost nothing in May, to almost every new CoVid case in the U.S. in August.
The Delta Variant has Changed So Significantly, Hence the New CoVid Reign of Terror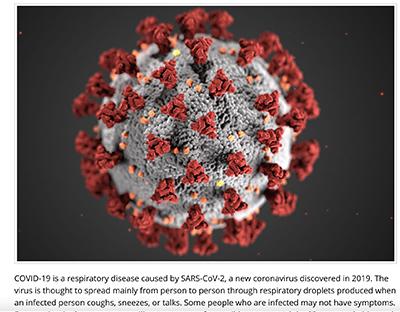 I found a chart that I found of great interest in an August 5, 2021 story in the Gothamist, which was acquired by NPR in 2018. The chart shows how the original CoVid is almost non-existent in the U.S. today, while the Delta variant has risen to represent over 90% of all new cases.
The vaccines were developed to address the original CoVid stain, as the Delta variant - as noted above - didn't become a real factor until about May of this year. Thus, the vaccines efficacy in preventing CoVid has been significantly reduced, but thankfully the vaccines are still very effective in preventing the worst possible outcomes which are hospitalizations and death.
---
1626
The Beginning of the End of the Corona Virus Pandemic?
There's CoVid Bad News but also Some Very Good CoVid News
Despite Level or Rising New CoVid Cases, Death Rates Continue to Fall / J&J Vax Paused / Reasons for Different Reactions to Vaccines based on Gender / Why Kids are More Impacted by the New Variant B.1.1.7 / Pregnancies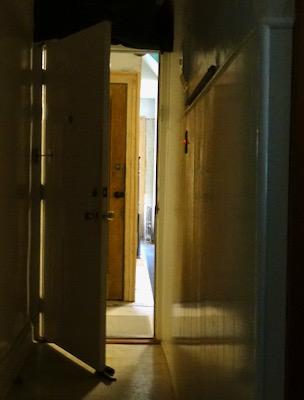 April 12, 2021 / NYC Neighborhoods / NYC Corona Virus / News Analysis & Opinion / Gotham Buzz NYC.
Weather. The temperature highs will mostly be in the high 50's / low 60's this week, while the temperature lows will be in the high 40's / low 50's. Winds will range from 5 - 10 mph all week. The humidity will generally range from 50% - 70% throughout the week. There will be about a half inch of RAIN on Monday and about an inch on Thursday.
CoVid Update NYC
We're beginning to reach a tipping point of sorts vis a vis the CoVid pandemic. There's a part of me that was inclined to wait on this story a bit longer, even though I think the trend is clear, in order avoid igniting too much enthusiasm, for what is increasingly looking like the winding down of the CoVid pandemic. But, given the trend seems real, I'm publishing my findings along with a few caveats. Please pay attention to the caveats that follow, as the implications of ignoring them, could be disastrous for people in what seem vulnerable categories.
J & J Vaccine Paused, Pending a Closer Look at Rare Blood Clotting Issues
This just came in. There were 6.8 - 8.3 million doses of the J & J vaccine administered to date. And further rollout of that vaccine is on pause, pending a closer review of the data. Blood clots arose in six of the millions of people who took the J&J vaccine, so out of an abundance of caution, the FDA and CDC want to be sure there's no link to the vaccine. It's worth mentioning that the blood clots found in the six people, have also materialized in folks who didn't take any vaccine. It is believed that this will likely be much ado about nothing, but until then the J&J vaccines have been pulled.
New CoVid Cases & CoVid Death Rates are No Longer in Sync
(Is) The Worst of the CoVid Pandemic in the U.S. Over?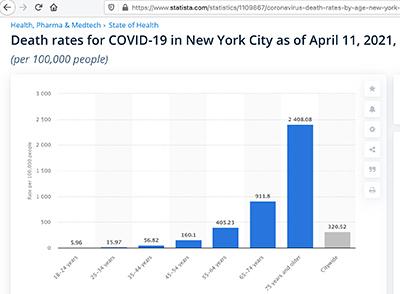 The bad news is, of course, that new cases of CoVid infections are not falling and - albeit slightly - have risen a bit, after falling from a Winter high. There's other bad news as well, for specifc segments of the population, which you will see in our discussion of what appears to be happening vis a vis the spread of new variants infecting kids and different reactions to the vaccines, based on gender. We also include a brief discussion about pregnant women.
The good news is that while new CoVid cases are steady or rising, the CoVid death rate continues to fall - even taking into account a two to four week lag from contagion to death. Since mid February, I've been monitoring both the NY Times and Washington Post graphs of the new cases and death rates, noticing as the vaccination rates went up, that the deaths continued to fall, in spite of the continued spread of the virus.
As of late March, over 70% of people over the age of 65 have received at least one vaccination shot. And if you look at the CoVid death statistics, according to an April 11, 2021 report by Statista [see graphic above right], the people over 65 accounted for over 83% of the deaths in New York City, which is about in line with other statistics I've seen for the nation.
---
1620
The Trouble, Fear, Pain & Relief of My First CoVid Vaccination
As More New Yorkers are Vaccinated, the Pressure Grows on Those Who've Not Yet Received a Shot, Also the Role of Limiting Eligibility in Effecting a Smoothe Transition & Effective Tuesday 3/23/21 Folks Aged 50 plus Become Eligible for the CoVid Vaccination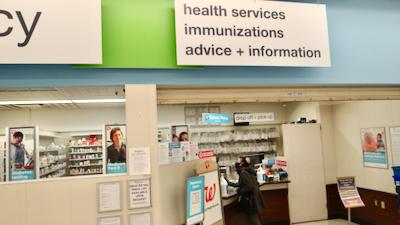 March 22, 2021 / NYC Neighborhoods / NYC Corona Virus / Gotham Buzz NYC.
So I've been putting off getting a CoVid vaccination ever since I became eligible earlier this year. At first I held off was because there were intermittent shortages of the vaccine, then rumors of long lines to get them, and finally I had to wrestle through the various websites offering a shot, at a time and place that 'easily' worked for me.
Finding a Vaccination Center Near You in NYC
But this past week I hit the proverbial CoVid vaccine jackpot, after spending what was probably a couple of hours online trying to navigate my way to an appointment. One of the issues are the numerous websites out there, offering vaccines. There's both NYC and NYS vaccinations centers and I waded through each looking for specific locations, specific vaccinations [J&J, Pfizer & Moderna] and specific times.
Let me make it simple for you, as I oftentimes ended up on this site.
https://vaccinefinder.nyc.gov
---
1613
Things To Do & News Updates NYC
Event, Arts & Entertainment Venues to Reopen 4/2, NYC Movie Theaters Reopen Today, Small Business Funding, CoVid Testing & Vaccines Update, Eviction Moratoriums Tentatively set to Expire & the 'Real Economy & Employment' Picture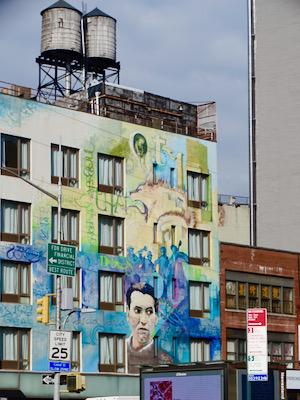 March 5, 2021 / NYC Neighborhoods / Things To Do NYC / News Analysis & Opinion / Gotham Buzz NYC.
Weather. No precipitation is in the forecast. The temperature highs will be around 40 and the temperature lows will be in the high 20's throughout the weekend. On Friday the humidity will rise from about 30% to between 40% - 50%, where it will remain for the rest of the weekend. Winds will be 10 - 15 mph on Friday, falling to 7 - 12 mph the rest of the weekend.
Things To Do - Event, Arts & Entertainment Venues Can Reopen at 33% Capacity April 2nd, Movie Theaters Reopen Today 3/5/21, Many Restaurants Now Open til 11 pm & Who's in Charge?
McGolrick Park farmers market in the Greenpoint neighborhood of Brooklyn opens on Sunday, March 7th from 10 am - 3 pm.
On Wednesday, March 3, 2021 Governor Cuomo announced that effective April 2nd, 2021 the Events, Arts & Entertainment venues can reopen at 33% capacity. He also said that effective March 22nd, 1) residential outdoor gatherings could include up to 25 people, while 2) non-residential outdoor gatherings could include up to 200 people, while non-residential indoor gatherings would be limited to 100 people.
Some NYC movie theaters reopen today. They will open at 10% capacity or a limit of 50 people per screen and at this time will not be offering concessions as we knew them [generally you have to order concessions via an app]. As of this post the Angelika, IFC, The Village East, and AMC theaters in Manhattan and NiteHawk Cinema in Brooklyn have made announcements that they will be open today. More than half of all movie theaters have not yet announced their reopening plans including many in Brooklyn, Bronx, Staten Island and Queens.
On February 12th, when NYC restaurants reopened indoor dining, Governor Cuomo extended their opening hours to 11 pm. Since then most restaurants have taken opportunity of the longer hours to accommodate diners.
Who's in Charge? It's worth noting that a number of people I have conversed with - were under the impression that restaurant closures were being managed by the Mayor - but this is not true. Since the pandemic began, Governor Cuomo was granted emergency powers by the NYS Legislature, and Cuomo has been managing most of the healthcare restrictions, including restaurant closure times, as well as all of the other closures and reopenings. If I'm not mistaken, under ordinary circumstances the opening and closing times would be managed at the municipal level [meaning normally it's the Mayor's call but during the emergency CoVid pandemic it was the Governor's call].
---
1612
Things To Do This Weekend NYC
Also Updates on Economy, CoVid & More
February 19, 2021 / Things To Do NYC / NYC Neighborhoods / Gotham Buzz NYC.
Weather. The temperature highs will be in the mid to high 30's and the temperature lows will be in the low to high 20's all weekend. Winds will range from 5 - 10 mph throughout the weekend. Humidity will drop from the high 70% range on Friday to between 50% - 60% the rest of the weekend. There's a forecast of one to two inches of precipitation on Friday and then none the rest of the weekend.
FYI - Next Wednesday, February 24 the temperature highs will near 50 degrees. The photo at right shows a scenic holiday greeting card vista in Queens earlier this month.
Large Scale CoVid Vaccination Centers Operating in All Boroughs
Over the past month, a number of governmental efforts have all been converging on beating back the Corona Virus. At the federal level the Biden Administration has secured hundred of millions of vaccination doses so that by mid year anyone who wants to get vaccinated should be able to do so.
On the State and City level, the Mayor and Governor have set up a number of sites, including at least one mega vaccination site in each borough. In Manhattan the Javits Center opened in mid January, in the Bronx Yankee Stadium opened the second week of February as did CitiField in Queens, in Brooklyn the Brooklyn Army Terminal opened in mid January and on Staten Island Empire Outlets opened today Friday, February 19, 2021.
There are two large supplemental sites planned for opening at Medgar Evers College in Brooklyn and York College in Jamaica. I believe they both will be open tomorrow, Saturday February 20th - both opening ahead of some of the first announcement plans, which were scheduled for Wednesday, February 24. This is an outreach effort to ethnic communities which have been lagging behind the general population in getting vaccinated.
Eligibility for Vaccinations. The first few waves of openings were allocated to healthcare workers, first responders and folks over 65 years of age. On Monday, February 15, 2021 the Governor opened up the CoVid vaccinations to those with comorbidities which includes cancer and weakened immune systems, pregnancy, heart conditions, pulmonary liver chronic kidney and sickle cell diseases, diabetes, neurologic conditions, obesity and mental disabilities.
---
1603
A Few Things To Do This Weekend NYC
MLK Day Weekend, Art Opening Reception, Moynihan Station, Mass Transit Usage Steady, CoVid Rages, Vaccinations Ramp up but Snafu, Divergent Retirement Trends NYPD & Teachers, Ongoing White Collar Workplace Shift & Capitol Riot Fallout
January 15, 2021 / US Politics / NYC Neighborhoods / News Analysis & Opinion / Gotham Buzz NYC.
Weather. The temperature highs will be in the mid 40's and the temperature lows in the mid 30's except on Friday when the high and the low will both be in the mid 40's. Winds will range between 11 - 17 mph throughout the weekend. There's a forecast for about an inch of rain on Friday, most of which will fall after 7 pm. The rest of the weekend is clear. Humidity will be around 80% on Friday, in the high 60's on Saturday and in the low 60's on Sunday.
Things To Do This Weekend in NYC / Mass Transit
The Moynihan Train Station across from Penn Station / Madison Square Garden in Manhattan opened on January 1st, 2021. The roof is interesting to see, while I didn't find the rest of it so awe inspiring.
Queens Local News. There was a fire last Saturday off Main Street near 37th Avenue in Flushing, Queens where a number of retail store fronts were burned out.
In Brooklyn there's an opening art reception on Saturday between 5.30 - 8 pm at FiveMyles at 558 St Johns Place in Brooklyn. Adherence to CDC CoVid guidelines is required.
Public Mass Transit Usage. Bus ridership was down 50% - 60% this past week, while subway ridership was down 66% - 70%. I rode the rails last weekend and the cars were fuller than I've seen them since the pandemic began.
---
1595
The Last Week of 2020 ... Hooray
A Very Turbulent Year Comes to a Close, Out of the Ashes Rises the Phoenix
CoVid Impact on Real Estate, Restaurants, Hospitality & Travel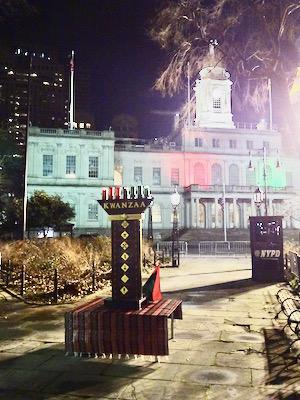 December 28, 2020 / NYC Neighborhoods / News Analysis & Opinion / Gotham Buzz NYC.
Weather. The temperature highs will be Monday, Thursday and Friday, and just below 40 on Tuesday and Wednesday. The temperature lows will be will be in the low 30's on Monday and Tuesday, in the high 20's on Wednesday and in the high 30's on Thursday and Friday. A quarter inch of rain is expected Thursday, New Years Eve and a full inch of rain on Friday, New Years Day. Winds will be 5 - 10 mph all days except Tuesday, when the winds will pick up to between 10 - 15 mph. Humidity will range from 45% - 65% in the earlier part of the week, rising to between 70% - 80% for New Years Eve and New Years Day.
The photo at right shows the Kwanzaa candles at City Hall which Mayor de Blasio erected in recognition of this fairly recent [1960's] African American holiday. The holiday runs from Saturday, December 26th to New Years Day 2021.
Last Week of December 2020 Events - Mulchfest & Photo Exhibit Ending
The MMiXX d-up photo exhibit at Lety Bakery & Cafe at 77-07 37th Avenue in Jackson Heights ends Thursday evening.
NYC Parks returns with its Mulchfest program to recycle trees between now and January 9th. See the Parks Department website for times / dates / locations - https://www.nycgovparks.org/highlights/festivals/mulchfest.
There are about 400 million Christmas trees in the U.S., of which about 10% are harvested annually.
---
1593
Holiday Headwinds & the Coming New Year
Most Folks Won't Miss 2020, but There was a Silver Lining in the Dark CoVid Cloud, 2nd Stimulus Package Passed & NYS Rent Relief Program Reopened
December 22, 2020 / NYC Neighborhoods / News Analysis & Opinion / Gotham Buzz NYC.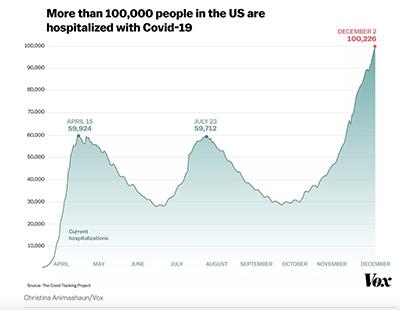 As we head into the holidays, which for many begins on Wednesday evening, there doesn't seem much bounce in folks steps when I travel the city.
For many 2020 has been a devastating year. Over 320,000 Americans lost their lives to CoVid, over 18 million contracted the virus [tested positive], and about 30,000 or more people have been in the hospital with CoVid - every day - since April of this year, with double that amount in two separate spikes in April / May and July [see chart].
CoVid Pandemic Health & Hospitalization Impact. What's worse, is that as of just a few days ago, there were nearly four times that daily hospitalized patients amount [113,000 according to an NPR report on December 17th] as I write this. So if you're one of the 310 million Americans who haven't caught the virus, consider yourself lucky and you have something to be thankful for. And if you haven't lost someone close to you, then you're not among the roughly estimated three million Americans who have.
---
1591
Countdown to NYC Christmas as Hanukkah ends
Winter Solstice in Elizabeth Garden, Bike NYC Holiday Rides, Good Riddance Day Ten Days Away, Threats of 2nd 'Pause' NYS Lockdown Persist, Why [is?] Indoor Dining Shuttered Indefinitely, Some NYC Hospitals Near ICU Capacity Overload, CoVid Vaccination Devil in the Details, Trump Pardons & Epithets
December 18, 2020 / NYC Neighborhoods / News Analysis & Opinion / Gotham Buzz NYC.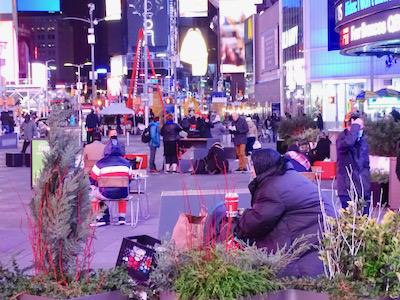 NYC Weekend Weather. The temperature highs will rise from the low 30's Friday & Saturday to the high 30's on Sunday. The temperature lows will rise from the mid teens early Friday morning to the mid 20's Saturday and then the mid 30's on Sunday. No precipitation is forecast for Friday and Saturday and possibly less than 1/10th of an inch later [after 3 pm] on Sunday. Humidity will rise from the 60% range on Friday, to the 70% range Saturday and near 80% on Sunday.
Things To Do Between Now & New Years - Elizabeth Street Garden Winter Solstice, Bike NYC Holiday Rides, Good Riddance Day in Times Square
On Sunday, December 20th between 6 and 7 pm, the Elizabeth Street Garden at 209 Elizabeth Street in SoHo between Prince and Spring Streets in Manhattan is hosting a Winter Solstice celebration. It's free, but you must wear a mask even though it's outdoors, and there's limited capacity.
But on Monday, December 28th, beginnning at 12 noon, there's Good Riddance Day. This was inspired by a Latin American tradition, where bad memories of the year are stuffed in dolls which are then burned. While the Times Square event won't include fire, they say the bad memories of 2020 can be tossed, shredded and smashed.
Also on Monday, there's a Manhattan holiday lights ride that begins at Columbus Circle at 3 pm and ends at the South Street Seaport around 7 pm. It costs $10 and you can register at www.bike.nyc.
On Wednesday, December 23rd, there's a Bronx holiday lights ride that begins at Van Cortlandt Park at 242nd Street and Broadway at 3 pm and ends at the South Street Seaport around 7 pm. It costs $10 and you can register at www.bike.nyc. The Brooklyn Holiday Lights ride was on Saturday, December 12th.
Like most things this year, the New Years Eve ball drop in Times Square is going to be a virtual event.
---
1590
The Week & a Half Before Christmas
Noreaster on its Way? Biden Wins 2020 Election Again - Would Someone Please Tell Trump that Biden is Tired of Winning. White Collar Office Workers Return Delayed? Restaurants Indoor Dining on Hiatus Because Why? Holiday Spirit & Hanukkah ends Friday.
December 15, 2020 / NYC Neighborhoods / News Analysis & Opinion / Gotham Buzz NYC.
Weather. A big noreaster is on its way, arriving here Wednesday between 1 pm and 5 pm. About 13.5 inches of snow are forecast if the temperatures remain below freezing. The whole shebang will be over by Thursday between 10 am and 3 pm. The high temperature is expected to be 32 degrees, while the low is forecast to be 29 degrees - within a few degrees of freezing - so this could possibly end up as rain and sleet, which would greatly diminish the snow. Winds will rise to 15 - 20 mph on Wednesday and Thursday, dropping to 5 mph by Friday. The temperature begins falling Thursday down to 21 and then 17 by Friday, while the high on both Friday remains in the low 30's. So this may be our first real taste of winter if the temperatures fall as predicted.
The photo at right was taken in Manhattan less than two weeks ago. I think it's important to remember that there are many folks out there who are less fortunate than ourselves. Studies show that most folks are happier when they're living next to people who are doing a bit less well than they are. And that folks are less happy, when everyone around them seems to be faring better.
Biden Wins, Defeats Trump Numerous Times
Biden Wins a Dozen Election Recounts, Wins About 40 Lawsuits, Wins Several Trump Attempts to Steal State Delegates & Now Wins the Electoral College
Senate Majority Leader Shanghai Mitch McConnell Recognizes Biden's Win, but House Republican Minority Leader Kevin 'Knucklehead' McCarthy Still Seems to Back Trump Coup Attempt - Charlie McCarthy Insists Kevin is No Relation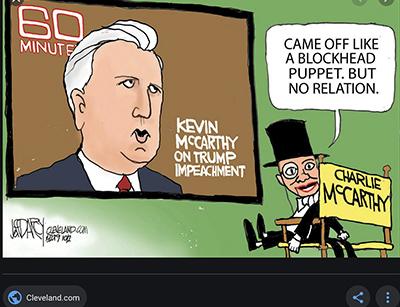 Joe Biden won the Electoral College 306 - 232 as predicted on November 7th, when the votes were tallied and the Trump election fraud began. Normally this would be no big deal, but Donald Trump appears to have as much disregard for our democracy as he does for the law.
What I don't get is how people can continue supporting a man with as long a history of self dealing - appearing to lie, cheat and essentially steal from countless contractors, employees, bankers [Trump Taj Mahal Casino], investors [Trump Airline], students [Trump University], donors [Trump Charities] and so forth. What has he done for anyone besides himself? But there are now less than 36 days left, so the end is in sight and any future effort to overturn the vote at this point is even less likely to succeed than Trump's half dozen to dozen recounts [none of which turned up any different result] and Rudy Giuliani led lawsuits [Trump and Republicans filed 41 or more lawsuits - losing all of them except maybe one].
Trump's efforts to steal the election are documented in our special reports posted on November 6th - Trump Tries to Steal the Election, November 10th - Trump using Claims of Election Fraud to Enrich or Empower himself, November 30th Trump & Election Fraud and December 11th [halfway down a Weekend Things To Do report] Trump and Corrupt Republicans Try to Steal the Election.
---
1589
This Weekend Things To Do NYC
Happy Hanukkah, New Yorkers Striving to Return to Normal with Tree & Menorah Lightings, Theater & Small Museum / Historic Site Reopenings, but CoVid back on the Offensive, Vaccine Help is on the way, Albeit Not so Soon for Most of Us & Dictator Donald & Seemingly Corrupt Friends Fail to Overturn U.S. Democracy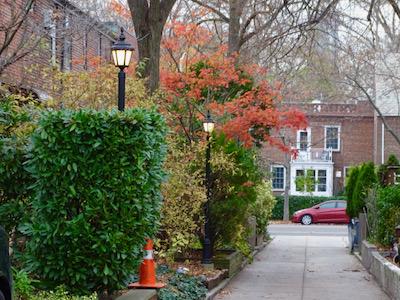 December 11, 2020 / NYC Neighborhoods / Things To Do NYC / News Analysis & Opinion / Gotham Buzz NYC.
Weather. The temperature highs go from the low 40's into the mid to high 50's the rest of the weekend. The temperature lows will be in the 40's on Friday and Saturday, descending into the low 30's on Sunday night. There's a bit of rain [not even 1/10th of an inch] in the forecast for Saturday morning. The humidity will be in the 70's Friday, rising to 80% Saturday and then dropping to 50% by the end of Sunday. Winds will be between 5 - 10 mph. Not a bad weekend weather report for mid December.
Life Continues & a Show Goes On, Albeit Differently
The Bartow Pell Mansion at 895 Shore Road in Pelham State Park in the Bronx is hosting a few historical / theatrical events in compliance with the NYS CoVid guidelines. They're doing Candlelight Tours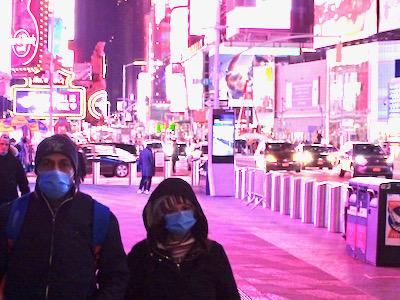 from 4 - 9 pm December 4 - 19 for $10 admission. They're doing Holiday Mansion Walk Thrus from December 5 - 18 from 10.45am - 3.15 pm [last tour begins] for $10 admission. And they're hosting performances of Mr. Dickens Tells a Christmas Carole from December 12 - 20 from 1 - 2.30 pm for $40. You must rsvp via their website - www.bartowpellmansionmuseum.org.
The photo at right, taken two weeks ago, shows the late fall we experienced this year. It was a welcome relief because in helped restaurants with their outdoor dining, and allowed cooped up denizens to at least enjoy a bit of exercise and fresh air.
In the Bronx there's a food pantry, of sorts, called the Mott Haven fridge outside of a bodega at 141st and St. Anne's in Mott Haven in the Bronx. It was started in the fall by a couple of teachers to provide both a means of giving food by those who can, as well as a means of distributing food to those who need. In late November the Mott Haven Fridge was on the brink of losing its home outside of Chicky's bodega due to that bodega being sold. But a nearby bodega, Brito's Deli Grocery, volunteered the use of a vacant lot their control, so the Mott Haven Fridge did move ... but only 30 feet down the block.
The National Lighthouse Museum at 200 The Promenade at Lighthouse Point on Staten Island [easy 5 minute walk from the ferry terminal] has re-opened with CoVid guidelines in effect. The new hours are Wednesday through Sunday from 11 am - 4 pm daily.
---
1583
CoVid NYC Economic Update
NYC Hotels, Restaurants & Entertainment Continue to Feel the CoVid Pain, Also Real Estate & Construction but Less so, and Things Should Gradually Improve in 2021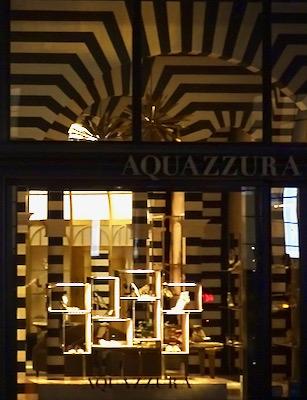 November 16, 2020 / NYC Neighborhoods / Business & Real Estate NYC / News Analysis & Opinion / Gotham Buzz NYC.
CoVid & Donald Continue Raging
So the CoVid pandemic is raging wildly in the nation, while the Demento in the White House is raging with reckless false claims about the 'rigged election'. The Donald also made these same false claims four years ago, when he won the electoral college contest, but failed to win the popular vote.
This time America's biggest loser lost both the electoral college vote contest and popular vote [by nearly six million], but the fraudster President has found his false claims of a stolen election, is a great way to raise funds from our nation's morons, who somehow still believe his lies. As the saying goes,
"We're all born ignorant. But you have to try really, really hard to remain so."
I consider Donald Trump losing the White House, to be the one silver lining coming out of the CoVid pandemic.
Meanwhile back in NYC, we continue to fare far better than the rest of the nation vis a vis CoVid, perhaps having learned our lessons last Spring. When I look at the CoVid map of the United States, I'm beginning to interpret it as a sort of national I.Q. test. Those places where it's raging most - almost a year since the pandora came out of the box - are states with slow learning media, slow learning government officials and slow learning populations. Otherwise, why would CoVid be raging again, after all that we have learned in the past year?
---
1582
This Weekend Things To Do
November 12, 2020 / NYC Neighborhoods / Things To Do NYC / News Analysis & Opinion / Gotham Buzz NYC.
Weather. On Friday and Saturday the temperature highs will be in the low 50's, rising to 60 on Sunday. The temperature lows will in at or in the low 40's. There's a 90% chance of about a quarter inch of rain Friday morning ending about 1 pm. Saturday will be clear, but on Sunday there's a 90% chance of about a third of an inch of rain beginning around noontime and lingering into the evening. The winds will be about 5 mph Friday, about 10 mph Saturday and about 15 mph Sunday. Humidity will be between 70% and 90% Friday, dropping to 50% to 60% Saturday and settling around 60% on Sunday.
Thank You for being respectful of each other. In the photo at right, are the masked up subway riders on the MTA last weekend. In the cars I rode in, either 100% or over 90% of all riders were not just wearing their masks, they were wearing them correctly. Thank you New Yorkers and guests.
---