* Things to do This Weekend in NYC & Boros
Valentines Day Weekend Cocktail Party NYC, Lunar New Year Parade Manhattan, Photo Exhibit Opening Reception & Comedy in the Bronx, Classical & Gregory Porter Concerts in Brooklyn, Play in Queens & Lighthouse for Lovers on Staten Island,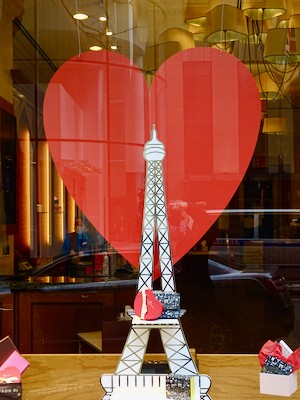 February 11, 2023 / NYC Neighborhoods / NYC Things To Do Events / Gotham Buzz NYC.
NYC Weather. The temperature high on Friday actually hit 61 degrees this morning, breaking a record. On Saturday and Sunday, the temperature high will be about 50 on both days, while the temperature lows will be in the mid to high 30's throughout the weekend. The winds will be between 5 - 13 mph all weekend. The humidity will be between 40% and 50% on Friday and Saturday, rising a bit to between 50% to 60% on Sunday. There's a small chance [30%] of a small amount of rain [1/10th of an inch] on Sunday night.
---
NYC Things To Do This Weekend
There's outdoor skating at Bryant Park and Rockefeller Center in Midtown, and at Wollman Rink in the southeast corner of Central Park and at the Harlem Meer in the northeast corner of Central Park. Also in Prospect Park and Coney Island in Brooklyn, Cloves Lake on Staten Island, and in Flushing Meadows Corona Park in Queens. For details see https://www.nycgovparks.org/facilities/iceskating
OPEN CALL FOR COMMUNITY SERVICE GRANTS. For details see - https://www.citizensnyc.org/
Manhattan Things To Do This Weekend
On Friday, February 10, 2023 from 6 - 9 pm the Museum of the City of New York at 1220 5th Avenue on the UES is hosting a pre-Valentine's Day party that is described as follows, " ... Cocktails & Culture ... groove to DJ LiKWUiD's signature "traphrobeats" blending house music, hip hop and afrobeats, with live sets by trumpeter Nash Guillermo ... stroll through the Museum's galleries, then decorate a sweet treat with your sweetheart at our pop-up bakery, Avrilililly's Creamery, and capture your evening at our interactive photobooth. Enjoy savory bites by UGC eats, plus Love Potion cocktails, mocktails and other libations from the MCNY Bar ...". For $45 / $39 / $25 kids / teens tickets [ includes museum admission] and details see - www.mcny.org.
On Sunday, February 12 beginning at 1 pm the Chinese Lunar New Year parade begins in Chinatown. The parade steps off at the corner of Mott and Hester Street marching down to Chatham Square, then heads across East Broadway and up Forsyth Street, ending in Sara D. Roosevelt Park. Like the Queens Lunar New Year parade, this actually occurs outside of the official Chinese Lunar New Year dates.
Fresh, Fly and Fabulous is on exhibit at the Fashion Institute of Management at 227 West 27th Street in Chelsea from February 8th to April 23rd. The exhibit is dedicated to Hip Hop not just as music and fashion, but as a lifestyle and cultural statement. Hip Hop celebrates its 50th anniversary this year. Wednesday - Friday from noon to 8 pm and Saturday and Sunday from 10 am - 5 pm. There's an all day symposium on Friday, February 24th. For details see - https://www.fitnyc.edu/
Broadway Week [it's really Broadway Month] began on January 17 and is ending on Sunday, February 12th. Most Broadway shows participate, where theater goers can purchase two tickets for the price of one. Search for the Broadway shows you're interested in seeing to see if they are participating.
NEXT WEEK. On Tuesday, February 14, 2023 beginning at 7 pm the Merchants House Museum at 29 East 4th Street in the East Village / Bowery in Manhattan is hosting a Valentine's Day Concert, which they describe as follows, " ... The renowned Bond Street Euterpean Singing Society presents lush, romantic vocal selections by some of the world's great 19th-century composers including Beethoven, Liszt, Richard Strauss, Amy Beach, Johann Strauss II, and others performed in the Museum's authentic Greek Revival double parlor. Singers Anthony Bellov, Amy Gluck, Jane Elizabeth Rady, and Dayle Vander Sande. ...". For $50 / $35 / $20 / $15 tickets and details see - www.merchantshouse.org / 212.777.1089.
Brooklyn Things To Do This Weekend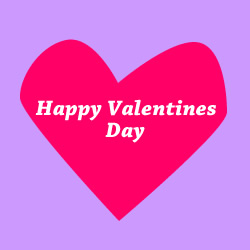 On Friday, February 10th, the Brooklyn Conservatory of Music is hosting a concert beginning at 7.30 pm at St. Ann and the Holy Trinity Church at 157 Montague Street in Brooklyn Heights. They are performing Mozart's Requiem and other songs of reassurance and renewal. Tickets are $20 / $15 at https://bkcm.org/.
CLICK this link for some shopping destinations for Valentine's Day gifts in NYC. These are not paid ads, but a curated list of shops in some of the boroughs.
On Saturday, February 11, 2023 beginning at 8 pm / doors open at 6.30 pm at the Kings Theatre in Flatbush there's Gregory Porter live. They describe the event as follows: " ... the man's bone-deep baritone ... the air change(s) as the warmth of his sound filled the atmosphere like a hug from above ... [his new album] All Rise [is] his sixth studio album ... marks a return to Porter's beloved original songwriting — heart-on-sleeve lyrics imbued with everyday philosophy and real-life detail, set to a stirring mix of jazz, soul, blues, and gospel ... represents the evolution of Porter's art to something even more emphatic, emotive, intimate, and universal too. After 2017's Nat King Cole & Me, Porter knew two things: one, he'd bring in an orchestra for his next LP (check), and, two, music is medicine. In the spirit of that latter revelation, All Rise brims with songs about irrepressible love, plus a little protest, because the road to healing is bumpy ...". At 1027 Flatbush Avenue in Flatbush Ditmas neighborhood of Brooklyn. For details and tickets that range from $59 - $63, see - https://www.kingstheatre.com.
NEXT WEEK. On Monday, Wednesday and Thursday, February 13, 15 & 16 beginning at 6.30 pm at PS 9 - The Sarah Smith Garnet School - at 80 Underhill Avenue in Brooklyn there will be a working group meeting to discuss the Atlantic Avenue Mixed Use Plan. They describe the project as follows, "... The plan aims to bring homes, jobs, and improved infrastructure to this important Brooklyn corridor and neighboring blocks in Bedford-Stuyvesant, Crown Heights, and Prospect Heights – while also knitting together these vibrant communities currently divided by Atlantic Avenue...". The meetings are dedicated to housing [2/13], jobs [2/15] and infrastructure [2/16]. Free and all are welcome to attend.
NEXT WEEK. On Tuesday, February 14 beginning at 7.30 pm there's a concert entitled Love, Loneliness & Lamentation by the Voices of Ascension Singers and Players as part of the 2023 Winter Festival. The concert will be held at the Roulette Intermedium at 509 Atlantic Avenue in the Boerum Hill neighborhood of Brooklyn. For details and tickets [$20] see - https://www.voicesofascension.org/
NEXT WEEK. On Thursday, February 16 beginning at 6.30 pm there's a South Central Brooklyn United for Progress Zoom meeting. On the agenda are two items which they describe as follows, "... the proposed Coney Island casino ... hear from local activist, Ida Sanoff, about what she feels the impact of this would be as a longtime member of the community ... will also honor founding member Ellen Bilofsky's legacy as a healthcare activist with a New York Health Act presentation ... talk about the rights you have under our current for-profit healthcare system that you may not be aware of ... hope to demonstrate why Medicare for All is the most logical and just, solution.".
Queens Things To Do This Weekend
On Thursdays, Fridays, Saturdays at 8 pm and Sundays at 4 pm, from February 2nd to 26th, there will be performances of Senor Bolero at the Thalia Spanish Theatre in Sunnyside. The play is described as a musical comedy about "... love in the times of the bolero. A famous 1960 singer is hired to perform a concert without imagining that fate will lead her to find the love of her life in the least expected way... ". For $45 / $42 / $40 tickets [English / Spanish] and details see - https://thaliatheatre.org/
Flushing Town Hall opened a photo exhibit, entitled This is Home, on January 21 and it runs through February 26th. The exhibit shows excerpts from some of the lives of Asian Americans living in NYC, both here and abroad. For details see https://www.flushingtownhall.org/.
NEXT WEEK. On Thursday, February 16 from 6.30 - 8.30 pm Materials For The Arts at 3300 Northern Blvd in Long Island City will be hosting a Lunar New Year mask making event using recycled materials. They are doing this in tandem with the Asian American Arts Alliance. For details see - https://www.liclny.com/events/mfta-and-asian-american-arts-alliance-celebrate-lunar-new-year.
TWO WEEKS. The Queens Short Play Festival begins February 21st and runs through March 18th at the Secret Theatre at 38-02 61st Street in Woodside. For details and tickets which cost $15 / $23, see - https://secrettheatre.com
Bronx Things To Do This Weekend
On Saturday, February 11th from 6 pm to 10 pm there's a Valentine's Day Comedy Night at the Sankofa Haus [an event venue] at 2422 3rd Avenue in the Port Morris neighborhood of the Bronx. It's a couples therapy comedic act featuring four performers. Music and drinks [?] are included in the price of $84. For tickets and details see - https://gregandcherylclarke.com.
On Saturday, February 11th beginning at 6 pm in the Auditorium at the Community Center at 177 Dreiser Loop in / near Coop City there's a Valentine's Day Weekend Night of Classic Soul. The event features five different groups performing 1970's classic rock / soul. For $81 tickets and details see - https://www.facebook.com/rcaheartandsoulprod/
On Sunday, February 12, 2023 from 1 - 3 pm, there's a 'Swagger & Tenderness' book signing at the Bronx Museum at 1040 Grand Concourse. The event features artist / sculptors John Ahearn and Rigoberto Torres who have been lifecasting the Bronx unique cultural identity through their various works. It's free but you should rsvp see - https://bronxmuseum.org.
There is an opening reception from 7 - 9 pm for Richard Sandler's new photo exhibit entitled 'The Eyes of the City' at the Doc Film Center at 364 East 151st Street. Sandler has been photographing NYC since the 1970's capturing a changing landscape, demography and art and architectural landscape. It's free but you must rsvp. Sandler is hosting a street photography workshop prior to the reception from 10 am - 5 pm [it costs $475 and includes other things you need to do to enroll]. For details see - https://www.bronxdoc.org.
Pregones / PRTT presents its 7th annual 21 Islands International Short Film Fest via streaming for free from February 1 - 12, 2023. For details see - https://pregonesprtt.org/
On Tuesday, February 14, 2023 beginning at 7 pm the Pelham Parkway Neighborhood Association is holding a meeting hosting Richie Torres. The meeting will be held at 2134 Bornes Avenue and you're encouraged to rsvp at pelhamparkwayna@gmail.com.
OPEN CALL ARTISTS / CURATORS. Bronx Art Space has issued an open call to emerging art curators, with a deadline of March 19th, for an April Show. For details see - http://www.bronxartspace.com
Staten Island Things To Do This Weekend
On Saturday beginning at 1 and 3 pm at the Historic Richmond Town there's a Valentine's Card Workshop in the main building at Court and Center Streets. It's for kids and adults age 3 on up. For details and tickets [$15] you get the materials and instructions for making three old fashioned cards. For details see - https://www.historicrichmondtown.org
On Saturday beginning at 7 pm there's a Valentine's themed event entitled Lighthouses are for Lovers and Friends, which includes live entertainment and dinner for $60 at the Lighthouse Museum at 200 The Promenade in the St. George neighborhood of Staten Island. There are also ongoing exhibits about lighthouses and related subjects such as the equipment, the history and there's also a small exhibit about the first African American lighthouse keeper at Cape Henry Light, and another about another early African American Lighthouse keeper who played a role at the Pea Island Life Saving Station. For tickets and details see - https://lighthousemuseum.org.
Also you may use the links above to find a local restaurant for a Valentine's Day / Weekend repast.
Have a good one.
---