NYC Street Fairs to Begin This Weekend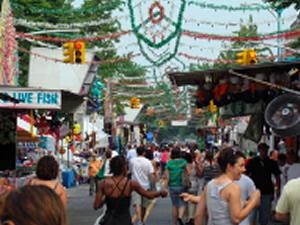 March 29, 2023 / NYC Neighborhoods / NYC Shopping / Gotham Buzz NYC.
This weekend street fairs begin.
We're in the process of getting organized to publish them, as well as to provide a bit more visibility on them than we did last year. We'll also be adding in a few maps.
We should have this weekend posted sometime Friday 3/31/23, and we should get better as the year progresses. Thanks for your patience.
---
Our coverage of them will be updated weekly - Manhattan street fairs, Queens street fairs, Brooklyn street fairs, Bronx street fairs, Staten Island street fairs.
---