This Weekend Things To Do NYC
Giddyap. As CoVid Abates, More Semblances of Normality Return, 5 Boro Bike Ride to be Rescheduled, Some Live Events in Manhattan & Queens, More Reopenings, Upcoming Fairs & Festivals, Curfews, CoVid, Falling Rents & Mayoral Race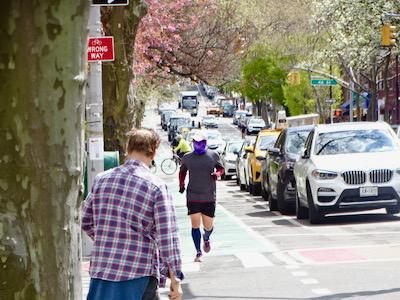 April 30, 2021 / NYC Neighborhoods / NYC Corona Virus / News Analysis & Opinion / Gotham Buzz NYC.
Weekend Weather. The temperature highs will rise from about 70 on Friday and Saturday to about 80 on Sunday. The temperature lows will rise from the mid 40's to the high 50's on Saturday and Sunday. Humidity will be about 40% on Friday and Saturday, rising to 40% to 60% on Sunday. The wind will fall from 20 mph on Friday to 10 - 15 on Saturday to 5 - 10 on Sunday. No rain is expected this weekend.
CoVid Vaccinations by Seniors Now at 80%
A full 80% of the most vulnerable segment of the American population - those aged 65 and older - have been vaccinated. That is probably the single biggest contributor to the declining death and hospitalization rates around the nation.
Both Moderna and Pfizer have been testing vaccines on children below age 16 [down to 12 years of age] and the results of those tests are expected soon. Children represent about 20% of the American population.
There are now 17 people who encountered blood clotting problems after taking the J&J vaccine. All were women, except one. Between 8 and 9 million people have received the J&J vaccine, so the risk to the general population is very small.
The Pfizer and Moderna vaccines reportedly appear to present no greater risk to pregnant mothers than the general population, but it's unclear to me whether that risk assessment also applies to the children they are carrying. It could be too early to tell.
Governor Cuomo Accelerates Removal of the CoVid Controls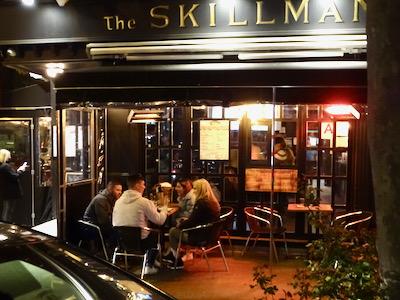 Bars and restaurants can now seat folks at the bar, effective Monday, May 3rd.
The curfew for outdoor dining ends on Monday, May 17th and the curfew for indoor dining ends on Monday, May 31st.
Effective May 15th, gyms will be able to use 50% of their capacity, up from 33% - but this is only outside of NYC. Casinos and gaming facilities will be able to increase the use of their capacity from 25% to 50%.
The Governor also announced that Offices can begin using 75% of their capacity, up from 50%, effective May 15th.
On Wednesday, May 19th outdoor sports / events venues like stadiums, can increase capacity to 33% from the current 20% level.
Mayor de Blasio Expects NYC to be Fully Reopened by July 1st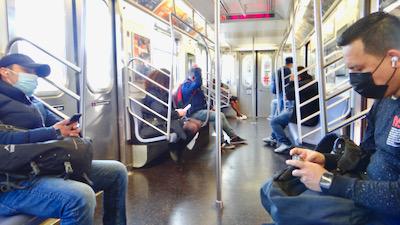 The Mayor announced this week that he expects NYC to be fully reopened by July 1st, including the resumption of 24/7 subway service. Not long after the pandemic began, the subways were closed down from 12 midnight to 5 am [later shortened to 1 am to 5 am] for deep cleaning.
On Monday, May 3, 2021 the remaining 80,000 of 180,000 municipal workers will return to their offices. According to CBS News the municipal office workers have been vaccinated and $200 million was spent preparing the offices for the workers' return. The municipal office employees' work environment has been compared to that of teachers, although an activist group that arose out of the pandemic, says it's unsafe to do so.
The Mayor also had some good news on the public library front, telling us that effective Monday, May 10th, 2021 folks will be able to visit the libraries and rsvp computer time there. Book borrowing limits will be loosened from curbside pickup.
The Mayor reminded folks that any adult can now obtain a vaccination without scheduling an appointment, by showing up at one of the vaccincations sites - which include many pharmacies - with proper identification / insurance info.
The Mayor said that 6.4 million vaccine doses have been injected into New Yorkers' arms. Nationally about a third of the population has been fully vaccinated, and about 43% have received at least one dose. Remember, children are a fifth of the population, so we're about half way home for those eligible to be vaccinated.
---
This Weekend Things To Do NYC
Giddyap. As CoVid Abates, More Semblances of Normality Return, 5 Boro Bike Ride to be Rescheduled, Some Live Events in Manhattan & Queens, More Reopenings, Upcoming Fairs & Festivals, Curfews, CoVid, Falling Rents & Mayoral Race
April 30, 2021 / NYC Neighborhoods / NYC Corona Virus / News Analysis & Opinion / Gotham Buzz NYC. Continued.
NYC Mayoral Primary - Ranked Choice Voting & Stringer Accused of Sexual Harassment
Scott Stringer, one of the NYC Mayoral candidates, was accused of sexual harassment by a former campaign intern during a 2001 campaign. Stringer lost the endorsement of a large grocers union representing 20,000 workers as a result of the allgations, which Stringer denied. The Working Families Party also withdrew its endorsement of Stringer, as did six local / state government officials.
The NYC Mayoral race seems up for grabs, as there are nearly a half dozen contestants with some measurable following, and about 25% of voters remain undecided. Former Presidential candidate Andrew Yang leads the pack, followed by Brooklyn Borough President Eric Adams, NYC Comptroller Scott Stringer, civil rights activist and former de Blasio Administration Counsel Maya Wiley and former Citibanker Ray McGuire. The poll was taken prior to the allegations of sexual harassment made against Scott Stringer by a former campaign aide.
Economy - Rents Dropped in Manhattan & Brooklyn & NYC?
It was a particularly bad quarter for rents in Manhattan, Brooklyn & Queens. An April 23rd, 2021 Street Easy report noted that rents were down 17% in Manhattan year over year, and down 10% in both Brooklyn and Queens. In the report they said that these rents are now at the same levels as they were 8 - 10 years ago. The report also said that landlords are offering incentives to get tenants to strike a deal.
Manhattan Things To Do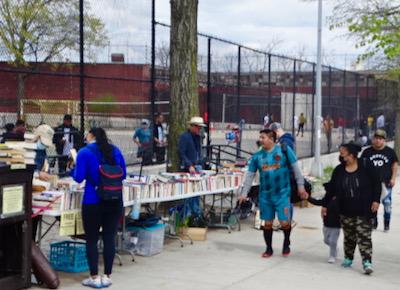 Tavern on the Green reopened on Thursday, April 29th, 2021. The Upper West Side / Central Park establishment will serve guests both indoors and outdoors in accordance with current NYS guidelines.
ReelAbilities Film Festival began yesterday with a live event in Flushing Queens. Much of the festival may be accessed online / virtually by visiting www.mmjccm.org. The other live event is a series of comedic performances on Monday night, May 3rd beginning at 7.30 pm [rsvp at website].
Queens Things To Do
The Belmont Race Track in Queens reopens Saturday May 1st to about a third capacity which is 6,500 people. Face masks, social distancing, and temperature testing, and / or CoVid test and / or full vaccination proof is required.
The Museum of the Moving Image in Astoria Queens has reopened for weekend films beginning today. This weekend Space Odyssey, Dr. Strangelove, The Muppet Movie and Sunrise are playing.
The Chocolate Factory in Long Island City springs back to real life on Saturday, May 15th with an exhibit entitled A Good Day God Damn which may be viewed by reserving your free tickets online. The exhibit runs through June 6th.
We have also, for the first time since the pandemic began, also seen audience members / organizations post notices of their upcoming performances. This weekend in LIC Queens, Culture Lab LIC at 5-25 46th Avenue will be hosting two live events - on Saturday afternoon at 4 pm -
http://www.queensbuzz.com/mod/calendar/2021/5/1/2280931/Culture-NYChillharmonic-Live-at-Culture-Lab-LIC.htm
and Sunday afternoon at 4 pm -
http://www.queensbuzz.com/mod/calendar/2021/5/2/2280932/Diarria-Live-Music-at-Culture-Lab-LIC.htm
The Bronx, Staten Island & Brooklyn - Art Fair, Food & Wine Fest & Bike Tour
We're also hearing early rumblings of the return of many of the independent street fairs and festivals. For example City Island in the Bronx is planning a return of its art fair the weekend of June 5th & 6th. And Historic Richmond Town on Staten Island is planning a return of its Uncorked Food & Wine Festival on June 5th. And in Brooklyn and NYC at large the 5 Boro Bike Ride - originally scheduled for this Sunday 5/2 - is in the process of booking another date later this year.
NYC Arts, Performance & Cultural Events Transitioning from Virtual to Live
Overall things appears to be moving fairly steadily back to life. For the first time in about a year, I've started receiving notices of small, live, arts, entertainment and cultural events. Up until now I'd been receiving notices of virtual events, which I just didn't have the energy, nor interest to post.
This week the ReelAbilities Film Festival, hosted by the Jewish Community Center in Manhattan, is a good example of what's happening. They're doing festival mostly virtually, but they included a few, capacity-limited, live events. I'm receiving similar notices beginning in the middle of the month, which are more live than virtual, but require rsvps because of capacity limitations. I've posted a few of them above.
The on ramp toward normalcy begins now, will steadily move up in May and - according to the Mayor - will hit full throttle by July 1st.
Stay disciplined and have a good weekend.
---
---