---
The Corona Virus in NYC, NYS & the U.S.
Exclusive Coverage the Corona Virus Pandemic in NYC & NYS
This special section is dedicated to informing the public about the Corona Virus in NYC and NYS.
---
Check our front page for CoVid related reports published since the last update on this page.
At March 13, 2020 the chrono order begins / 1527 / otherwise reverse.
---
CoVid Omicron Variant II _ Vaccinations Boosters Kids Hospitalizations & Misinformation by Murdoch's Fox
Omicron Sweeps NYC & the Rest of the U.S.
NYS Hit its Highest Number of New Cases Friday 12.17.21, Omicron Now Dominant Strain in America [73%], Breakthrough Infections & Need for Boosters, Multiple Measures of Vaccine Effectiveness, NYS Governor Hochul Foreshadows Change to Definition of Fully Vaccinated Likely Coming Soon, NYC Mayor de Blasio Offers $100 to those who Boost Before Year End, False Positives Coming from Some Testing Kits, Hospitalizations Trending Toward Younger Age Groups & Kids Getting Infected at Higher Rates
It's Not the Omicron Virus that is Dividing Us. It's the Manipulative Murdoch Mass Media, that Continually Misinforms its Audiences. The Highly Paid Propagandists do This in Order Enrich Themselves & Empower the 90 Year Old Multi-Billionaire by Undermining the Government Officials who Won't Give Rupert what he wants out of the Public Purse & Domain
December 20, 2021 / NYC Neighborhoods / NYC Things To Do Events / News Analysis & Opinion / Gotham Buzz NYC.
So the Omicron variant represents the third wave of Corona Virus sweeping the land. First it was the original CoVid 19, then the Delta variant and now Omicron.
The Omicon variant spreads far more easily and hence far faster than the prior two variants, which spread around the globe in a matter of months. Omicron is beating them hands down in terms of spreading, even in nations that have some good measure of vaccinations - but nowhere near the two thirds plus needed for 'herd immunity'. Reportedly, the Omicron is spreading 2x to 4x faster than the Delta variant which reportedly spread faster [by about 50%] than the original strain of CoVid. As of the last week of testing, Omicron represents 73% of all new cases in the U.S.
In the graphic at right you see a headline from FT, which is the Financial Times of London, noting how something that should be common sense has become a political hot potato. At the end of this update on the Omicron variant, we'll take a look at how science and the truth are being distorted by millionaires and billionaire(s) in what appears an attempt to manipulate voters perceptions. The goal is to change the perceptions of their viewers enough, so their viewers will vote for the candidates chosen by the propaganda billionaire and his friends. The end game is, of course, getting the billionaire / propaganda machine selected pols into office, so they can fill their pockets with the taxpayers' money, and obtain legislative changes that are anti-democratic.
Oftentimes reports like that found in the Financial Times fail miserably to call out media mogul Rupert Murdoch, who controls an overwhelming share of the daily national news media in the U.S., Britain and Australia. For my money, Murdoch [not Trump] is the root cause of so many of our current problems by virtue of the disinformation he spreads, which is inserted into many of the news reports that his organizations deliver to well over a hundred million people each day. Murdoch hides behind his media brands, propagandists and favored pols, while the other media and government officials seem either: 1) ignorant of his incredible influence on our daily news, and thus a huge swath of American people's views, or 2) are unwilling to do the right thing and call Murdoch out into the open so the public can get a closer look at who's dominating the national conversation.
The last point made is an important one for the Smartmatic and Dominion Voting Systems lawsuits [more on this below]. My advice to their attorneys, is to hire a great public relations firm to publicize the hell out of each case, making damned sure to include Keith Rupert Murdoch in EVERY news release / update as the slithery Murdoch - like Voldemort in Harry Potter - doesn't like the light of day. And then ride the case to the end, because you're in the right, and what you're fighting for is - in part - the heart and soul of America.
NYS Sees its Highest Number of Daily New CoVid Cases Since Pandemic Began
In NYC New Infections Double in 3 Days & in the U.S. Omicron is now 73% of New Cases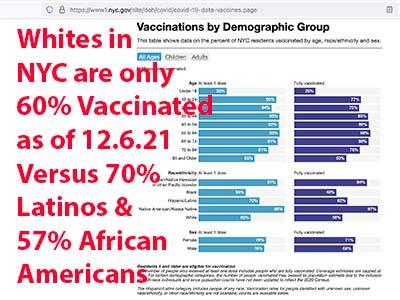 A testament to the Omicron variants transmissibility is that on Friday, December 17, 2021 NYS saw its highest number of new CoVid cases [21,027] in a single day since the pandemic began according to an New York Times report. In NYC the infection rate nearly doubled in just three days, rising from 3.9% to 7.8% from Thursday, December 9 to December 12, 2021 according to a December 16, 2021 NBC report.
I checked the NYC website a couple of weeks ago and found the chart at right, which - to my surprise - showed Whites as the second slowest group to vaccinate. Hispanics were a full ten percentage points ahead of them, and African Americans were only three percentage points behind them. I interpret this as the power of Murdoch's media in NYC as he owns / controls Fox News on WNYW [channel 5], WWOR [channel 9], the NY Post, and the Wall Street Journal.
---
CoVid Omicron Variant I _ Vaccinations Boosters Kids Hospitalizations & Misinformation by Murdoch's Fox
CoVid Update - Omicron Variant, Vax Updates, Vax Boosters, Vax Kids & Manipulative NYC Based Disinformation Sources
December 6, 2021 / NYC Neighborhoods / NYC Social Issues Health News / News Analysis & Opinion / Gotham Buzz NYC.
The first Omicron virus case was first detected on November 8, 2021 in South Africa. The first case detected in the U.S. was in San Francisco on November 22, 2021. Four days later, on November 26, 2021, the World Health Organization [WHO] designated Omicron a CoVid variant [B1.1.529]. As of December 5, 2021 there were eight Omicron cases in NYS, most of which were found in NYC.
Early Precautions in the Face of Omicron's Rapid Spread
On November 26, 2021, President Biden instituted a temporary travel ban on South Africa and neighboring countries including, Botswana, Eswatini, Lesotho, Mozambique, Namibia and Zimbabwe. He also shortened the CoVid testing time from three to one days, for those traveling internationally. The passenger must test negative for CoVid. And he extended the mask mandate for those using public transit domestically to March 15, 2021.
The reason for taking these early immediate precautions is that the Omicron variant appears to be spreading at twice the rate of the Delta variant, which overwhelmed this nation within about 3 - 4 months [May - August 2021].
The Omicron variant was also detected in Belgium, Hong Kong, Canada, Australia and Israel at the time the news broke regarding the rapid spread of the new variant at the beginning of the Thanksgiving holiday. As of this writing the Omicron variant has been found in 15 states including, California, Colorado, Connecticut, Hawaii, Maryland, Massachusetts, Minnesota, Missouri, Nebraska, New Jersey, New York, Pennsylvania, Utah, Washington and Wisconsin, according to a Reuters tally on December 5, 2021.
Vaccine Efficacy vis a vis Omicron Variant
The Omicron variant is known to be more transmissible, but it's health impact is still being studied. Most of those who contracted the Omicron variant had been vaccinated, and hence it is believed that most suffered fairly mild symptoms because they had CoVid antibodies in their systems. By the end of this week [12/10/21] or sometime the following week, early test results on vaccine efficacy vis a vis Omicron are expected.
One health official noted that efficacy isn't measured as a simple yes or no, but rather in degrees. The strongest efficacy prevents one from catching the virus, the medium measure of efficacy is how troublesome the symptoms - ranging from mild to hospitalization, and the weakest efficacy - meaning no efficacy is death.
CoVid prognosticators believe that the current vaccines will continue to offer some measure of protection / efficacy, but they caution that at some point it may be necessary to create a separate vaccine for new CoVid variants.
---
News Updates NYC September _ CoVid Delta Variant & Vaccinations & Dishonest Reporting
NYC News Updates & Catch Up
NYC Public Schools Open Monday, CoVid Guidelines Tightening in order to Avoid Illness and Closures & to Keep the Economy Running, Broadway Reopens, U.S. Open Ends with a Youthful Women's Contest & Medvedev Foils What Could Have Been Historical Men's Final by Djokovic, 911 Subway Series - Yanks 8 / Mets 7, Yom Kippur, and 911 Media Blindspot on how the Wars on Terrorism Mutated to a War on Democracy & Truth
September 13, 2021 / NYC Neighborhoods / NYC Things To Do Events / Gotham Buzz NYC.
Weather. Generally good with highs near 80 Saturday and near 90 on Sunday, with the lows around 70 both days and no rain. Humidity will be around 60% and the winds will be 5 - 10 mph.
The image at right shows Murdoch's Fox faking the news about CoVid. Notice how they try to pin labels on CNN [masquerade], the Democrats [politicize / scam], other media [hysteria] and scaremonger about 'other' lockdowns. In the case of the labelers, they are oftentimes accusing someone else of doing exactly what they are doing. In psychology this is called projection, where they project their traits onto others in order to distract whomever they are communicating with, from noticing those traits in them.
NYC Public Schools Open Monday with CoVid Guidelines in Place
Mayor de Blasio announced that not only teachers, but also school staff in the NYC Public School system, will be required to have at least one vaccine dose by September 27th.
While there isn't a mandate for children over 12 to be vaccinated [yet?], all NYC public school children are required to wear masks, social distance at three or more feet, and may be subject to health screenings [testing]. The Catholic schools in NYC are not requiring vaccines for teachers or students, but are requiring the wearing of masks.
Additionally the NYC Indoor Vaccine Mandate, announced on August 17th, will begin enforcement on Monday, September 13th. The mandate requires both employees and customers to get vaccinated in order to work at or patronize dining, fitness and entertainment venues when indoors. The mandate will not be enforced by the NYPD, but rather by a slew of other city agencies / departments that already oversee the operations of these businesses.
Vaccination Rates & Mandates for NYC Employees. According to a July 26, 2021 report by Intelligencer, Mayor de Blasio mandated that all municipal employees get vaccinated or submit to weekly testing. At the time the NYPD reportedly had a vaccination rate of 43%, and the NYFD had a vaccination rate of 51% and Corrections had a vaccination rate of 41%. By September 10, 2021 the NYPD vaccination rate had increased to 53%, and the overall municipal employee vaccination rate was 65%, which was in line with the average for New Yorkers generally, where 67% have been vaccinated according to a September 10, 2021 AMNY report.
---
Corona Virus Update for Delta Variant Impact on Kids Break Through Infections Renewed Need for Masks & Social Distance & Fox News Disinformation CoVid
Next Gen & CoVid - Still the Talk of the Town
This Report Provides an Update on Why the Downward Trend in CoVid Infections Swung Back Up, the Science Behind the Vaccine Breakthrough Infections, the Lamda & Delta Variants, the Precautionary Wisdom of Continuing to Wear Masks & the Impact of Murdoch Controlled News Outlets Continuous Stream of Mass Media Disinformation
Is it the Patriotic Duty of Every Eligible American to Get Vaccinated?
August 9, 2021 / NYC Neighborhoods / NYC during the CoVid Pandemic / News Analysis & Opinion / Gotham Buzz NYC.
I reckon we all wish it weren't so, but CoVid 19 has been resurging with a vengeance these past couple of months, fueled largely by the Delta variant, which at the beginning of May 2021, accounted for less than 10% of U.S. new cases, while today it accounts for more than 90% of all new U.S. CoVid infections. What's most disturbing about this new trend is that even fully vaccinated people can catch the Delta variant, which was largely NOT the case with the original strain [alpha] of CoVid. The infections that are picked up by fully vaccinated people are called 'breakthrough' infections, because they have broken through the immunity protection provided by the vaccines.
In the graphic at right, note the large light blue at the right of the graphic, which denoted the Delta variant of CoVid which grew from almost nothing in May, to almost every new CoVid case in the U.S. in August.
The Delta Variant has Changed So Significantly, Hence the New CoVid Reign of Terror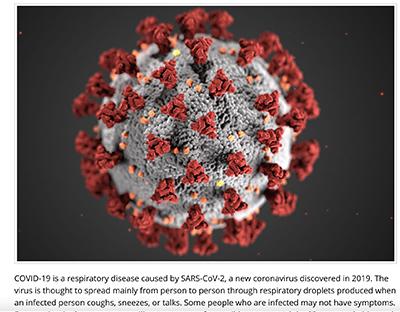 I found a chart that I found of great interest in an August 5, 2021 story in the Gothamist, which was acquired by NPR in 2018. The chart shows how the original CoVid is almost non-existent in the U.S. today, while the Delta variant has risen to represent over 90% of all new cases.
The vaccines were developed to address the original CoVid stain, as the Delta variant - as noted above - didn't become a real factor until about May of this year. Thus, the vaccines efficacy in preventing CoVid has been significantly reduced, but thankfully the vaccines are still very effective in preventing the worst possible outcomes which are hospitalizations and death.
---
Relationship Between CoVid Testing Rates & Death Rates Changing, Why New Variants Infect Children Higher Rates & Why Female Response to Vaccinations
The Beginning of the End of the Corona Virus Pandemic?
There's CoVid Bad News but also Some Very Good CoVid News
Despite Level or Rising New CoVid Cases, Death Rates Continue to Fall / J&J Vax Paused / Reasons for Different Reactions to Vaccines based on Gender / Why Kids are More Impacted by the New Variant B.1.1.7 / Pregnancies
April 12, 2021 / NYC Neighborhoods / NYC Corona Virus / News Analysis & Opinion / Gotham Buzz NYC.
Weather. The temperature highs will mostly be in the high 50's / low 60's this week, while the temperature lows will be in the high 40's / low 50's. Winds will range from 5 - 10 mph all week. The humidity will generally range from 50% - 70% throughout the week. There will be about a half inch of RAIN on Monday and about an inch on Thursday.
CoVid Update NYC
We're beginning to reach a tipping point of sorts vis a vis the CoVid pandemic. There's a part of me that was inclined to wait on this story a bit longer, even though I think the trend is clear, in order avoid igniting too much enthusiasm, for what is increasingly looking like the winding down of the CoVid pandemic. But, given the trend seems real, I'm publishing my findings along with a few caveats. Please pay attention to the caveats that follow, as the implications of ignoring them, could be disastrous for people in what seem vulnerable categories.
J & J Vaccine Paused, Pending a Closer Look at Rare Blood Clotting Issues
This just came in. There were 6.8 - 8.3 million doses of the J & J vaccine administered to date. And further rollout of that vaccine is on pause, pending a closer review of the data. Blood clots arose in six of the millions of people who took the J&J vaccine, so out of an abundance of caution, the FDA and CDC want to be sure there's no link to the vaccine. It's worth mentioning that the blood clots found in the six people, have also materialized in folks who didn't take any vaccine. It is believed that this will likely be much ado about nothing, but until then the J&J vaccines have been pulled.
New CoVid Cases & CoVid Death Rates are No Longer in Sync
(Is) The Worst of the CoVid Pandemic in the U.S. Over?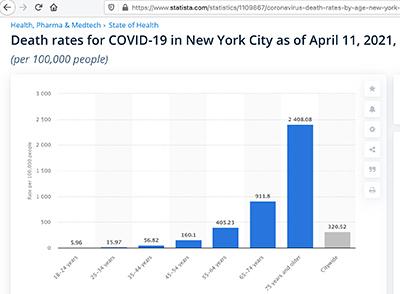 The bad news is, of course, that new cases of CoVid infections are not falling and - albeit slightly - have risen a bit, after falling from a Winter high. There's other bad news as well, for specifc segments of the population, which you will see in our discussion of what appears to be happening vis a vis the spread of new variants infecting kids and different reactions to the vaccines, based on gender. We also include a brief discussion about pregnant women.
The good news is that while new CoVid cases are steady or rising, the CoVid death rate continues to fall - even taking into account a two to four week lag from contagion to death. Since mid February, I've been monitoring both the NY Times and Washington Post graphs of the new cases and death rates, noticing as the vaccination rates went up, that the deaths continued to fall, in spite of the continued spread of the virus.
As of late March, over 70% of people over the age of 65 have received at least one vaccination shot. And if you look at the CoVid death statistics, according to an April 11, 2021 report by Statista [see graphic above right], the people over 65 accounted for over 83% of the deaths in New York City, which is about in line with other statistics I've seen for the nation.
---
My Personal Experience Receiving the CoVid Vaccination in NYC
The Trouble, Fear, Pain & Relief of My First CoVid Vaccination
As More New Yorkers are Vaccinated, the Pressure Grows on Those Who've Not Yet Received a Shot, Also the Role of Limiting Eligibility in Effecting a Smoothe Transition & Effective Tuesday 3/23/21 Folks Aged 50 plus Become Eligible for the CoVid Vaccination
March 22, 2021 / NYC Neighborhoods / NYC Corona Virus / Gotham Buzz NYC.
So I've been putting off getting a CoVid vaccination ever since I became eligible earlier this year. At first I held off was because there were intermittent shortages of the vaccine, then rumors of long lines to get them, and finally I had to wrestle through the various websites offering a shot, at a time and place that 'easily' worked for me.
Finding a Vaccination Center Near You in NYC
But this past week I hit the proverbial CoVid vaccine jackpot, after spending what was probably a couple of hours online trying to navigate my way to an appointment. One of the issues are the numerous websites out there, offering vaccines. There's both NYC and NYS vaccinations centers and I waded through each looking for specific locations, specific vaccinations [J&J, Pfizer & Moderna] and specific times.
Let me make it simple for you, as I oftentimes ended up on this site.
https://vaccinefinder.nyc.gov
---
NYC Gradual Economic Reopening During the CoVid Pandemic 2021
Things To Do & News Updates NYC
Event, Arts & Entertainment Venues to Reopen 4/2, NYC Movie Theaters Reopen Today, Small Business Funding, CoVid Testing & Vaccines Update, Eviction Moratoriums Tentatively set to Expire & the 'Real Economy & Employment' Picture
March 5, 2021 / NYC Neighborhoods / Things To Do NYC / News Analysis & Opinion / Gotham Buzz NYC.
Weather. No precipitation is in the forecast. The temperature highs will be around 40 and the temperature lows will be in the high 20's throughout the weekend. On Friday the humidity will rise from about 30% to between 40% - 50%, where it will remain for the rest of the weekend. Winds will be 10 - 15 mph on Friday, falling to 7 - 12 mph the rest of the weekend.
Things To Do - Event, Arts & Entertainment Venues Can Reopen at 33% Capacity April 2nd, Movie Theaters Reopen Today 3/5/21, Many Restaurants Now Open til 11 pm & Who's in Charge?
McGolrick Park farmers market in the Greenpoint neighborhood of Brooklyn opens on Sunday, March 7th from 10 am - 3 pm.
On Wednesday, March 3, 2021 Governor Cuomo announced that effective April 2nd, 2021 the Events, Arts & Entertainment venues can reopen at 33% capacity. He also said that effective March 22nd, 1) residential outdoor gatherings could include up to 25 people, while 2) non-residential outdoor gatherings could include up to 200 people, while non-residential indoor gatherings would be limited to 100 people.
Some NYC movie theaters reopen today. They will open at 10% capacity or a limit of 50 people per screen and at this time will not be offering concessions as we knew them [generally you have to order concessions via an app]. As of this post the Angelika, IFC, The Village East, and AMC theaters in Manhattan and NiteHawk Cinema in Brooklyn have made announcements that they will be open today. More than half of all movie theaters have not yet announced their reopening plans including many in Brooklyn, Bronx, Staten Island and Queens.
On February 12th, when NYC restaurants reopened indoor dining, Governor Cuomo extended their opening hours to 11 pm. Since then most restaurants have taken opportunity of the longer hours to accommodate diners.
Who's in Charge? It's worth noting that a number of people I have conversed with - were under the impression that restaurant closures were being managed by the Mayor - but this is not true. Since the pandemic began, Governor Cuomo was granted emergency powers by the NYS Legislature, and Cuomo has been managing most of the healthcare restrictions, including restaurant closure times, as well as all of the other closures and reopenings. If I'm not mistaken, under ordinary circumstances the opening and closing times would be managed at the municipal level [meaning normally it's the Mayor's call but during the emergency CoVid pandemic it was the Governor's call].
---
The CoVid Pandemic Vaccination Roillout in NYC
Things To Do This Weekend NYC
Also Updates on Economy, CoVid & More
February 19, 2021 / Things To Do NYC / NYC Neighborhoods / Gotham Buzz NYC.
Weather. The temperature highs will be in the mid to high 30's and the temperature lows will be in the low to high 20's all weekend. Winds will range from 5 - 10 mph throughout the weekend. Humidity will drop from the high 70% range on Friday to between 50% - 60% the rest of the weekend. There's a forecast of one to two inches of precipitation on Friday and then none the rest of the weekend.
FYI - Next Wednesday, February 24 the temperature highs will near 50 degrees. The photo at right shows a scenic holiday greeting card vista in Queens earlier this month.
Large Scale CoVid Vaccination Centers Operating in All Boroughs
Over the past month, a number of governmental efforts have all been converging on beating back the Corona Virus. At the federal level the Biden Administration has secured hundred of millions of vaccination doses so that by mid year anyone who wants to get vaccinated should be able to do so.
On the State and City level, the Mayor and Governor have set up a number of sites, including at least one mega vaccination site in each borough. In Manhattan the Javits Center opened in mid January, in the Bronx Yankee Stadium opened the second week of February as did CitiField in Queens, in Brooklyn the Brooklyn Army Terminal opened in mid January and on Staten Island Empire Outlets opened today Friday, February 19, 2021.
There are two large supplemental sites planned for opening at Medgar Evers College in Brooklyn and York College in Jamaica. I believe they both will be open tomorrow, Saturday February 20th - both opening ahead of some of the first announcement plans, which were scheduled for Wednesday, February 24. This is an outreach effort to ethnic communities which have been lagging behind the general population in getting vaccinated.
Eligibility for Vaccinations. The first few waves of openings were allocated to healthcare workers, first responders and folks over 65 years of age. On Monday, February 15, 2021 the Governor opened up the CoVid vaccinations to those with comorbidities which includes cancer and weakened immune systems, pregnancy, heart conditions, pulmonary liver chronic kidney and sickle cell diseases, diabetes, neurologic conditions, obesity and mental disabilities.
---
MLK Day Weekend - Moynihan Train Station White Collar Teachers & Police Retirement Trends & CoVid NYC
A Few Things To Do This Weekend NYC
MLK Day Weekend, Art Opening Reception, Moynihan Station, Mass Transit Usage Steady, CoVid Rages, Vaccinations Ramp up but Snafu, Divergent Retirement Trends NYPD & Teachers, Ongoing White Collar Workplace Shift & Capitol Riot Fallout
January 15, 2021 / US Politics / NYC Neighborhoods / News Analysis & Opinion / Gotham Buzz NYC.
Weather. The temperature highs will be in the mid 40's and the temperature lows in the mid 30's except on Friday when the high and the low will both be in the mid 40's. Winds will range between 11 – 17 mph throughout the weekend. There's a forecast for about an inch of rain on Friday, most of which will fall after 7 pm. The rest of the weekend is clear. Humidity will be around 80% on Friday, in the high 60's on Saturday and in the low 60's on Sunday.
Things To Do This Weekend in NYC / Mass Transit
The Moynihan Train Station across from Penn Station / Madison Square Garden in Manhattan opened on January 1st, 2021. The roof is interesting to see, while I didn't find the rest of it so awe inspiring.
Queens Local News. There was a fire last Saturday off Main Street near 37th Avenue in Flushing, Queens where a number of retail store fronts were burned out.
In Brooklyn there's an opening art reception on Saturday between 5.30 – 8 pm at FiveMyles at 558 St Johns Place in Brooklyn. Adherence to CDC CoVid guidelines is required.
Public Mass Transit Usage. Bus ridership was down 50% - 60% this past week, while subway ridership was down 66% - 70%. I rode the rails last weekend and the cars were fuller than I've seen them since the pandemic began.
---
End of Year NYC CoVid Pandemic Impact on Retail Real Estate Restaurants Hospitality Travel 2020 NYC
The Last Week of 2020 ... Hooray
A Very Turbulent Year Comes to a Close, Out of the Ashes Rises the Phoenix
CoVid Impact on Real Estate, Restaurants, Hospitality & Travel
December 28, 2020 / NYC Neighborhoods / News Analysis & Opinion / Gotham Buzz NYC.
Weather. The temperature highs will be Monday, Thursday and Friday, and just below 40 on Tuesday and Wednesday. The temperature lows will be will be in the low 30's on Monday and Tuesday, in the high 20's on Wednesday and in the high 30's on Thursday and Friday. A quarter inch of rain is expected Thursday, New Years Eve and a full inch of rain on Friday, New Years Day. Winds will be 5 - 10 mph all days except Tuesday, when the winds will pick up to between 10 - 15 mph. Humidity will range from 45% - 65% in the earlier part of the week, rising to between 70% - 80% for New Years Eve and New Years Day.
The photo at right shows the Kwanzaa candles at City Hall which Mayor de Blasio erected in recognition of this fairly recent [1960's] African American holiday. The holiday runs from Saturday, December 26th to New Years Day 2021.
Last Week of December 2020 Events - Mulchfest & Photo Exhibit Ending
The MMiXX d-up photo exhibit at Lety Bakery & Cafe at 77-07 37th Avenue in Jackson Heights ends Thursday evening.
NYC Parks returns with its Mulchfest program to recycle trees between now and January 9th. See the Parks Department website for times / dates / locations - https://www.nycgovparks.org/highlights/festivals/mulchfest.
There are about 400 million Christmas trees in the U.S., of which about 10% are harvested annually.
---
CoVid Surges During the Holidays of 2020 - Hospitalizations Up NYC
Holiday Headwinds & the Coming New Year
Most Folks Won't Miss 2020, but There was a Silver Lining in the Dark CoVid Cloud, 2nd Stimulus Package Passed & NYS Rent Relief Program Reopened
December 22, 2020 / NYC Neighborhoods / News Analysis & Opinion / Gotham Buzz NYC.
As we head into the holidays, which for many begins on Wednesday evening, there doesn't seem much bounce in folks steps when I travel the city.
For many 2020 has been a devastating year. Over 320,000 Americans lost their lives to CoVid, over 18 million contracted the virus [tested positive], and about 30,000 or more people have been in the hospital with CoVid - every day - since April of this year, with double that amount in two separate spikes in April / May and July [see chart].
CoVid Pandemic Health & Hospitalization Impact. What's worse, is that as of just a few days ago, there were nearly four times that daily hospitalized patients amount [113,000 according to an NPR report on December 17th] as I write this. So if you're one of the 310 million Americans who haven't caught the virus, consider yourself lucky and you have something to be thankful for. And if you haven't lost someone close to you, then you're not among the roughly estimated three million Americans who have.
---
CoVid Vaccinations Rollout, NYC Restaurants Indoor Dining goes on Hiatus & NYC Hospitalization ICU Usage Nearing Capacity
Countdown to NYC Christmas as Hanukkah ends
Winter Solstice in Elizabeth Garden, Bike NYC Holiday Rides, Good Riddance Day Ten Days Away, Threats of 2nd 'Pause' NYS Lockdown Persist, Why [is?] Indoor Dining Shuttered Indefinitely, Some NYC Hospitals Near ICU Capacity Overload, CoVid Vaccination Devil in the Details, Trump Pardons & Epithets
December 18, 2020 / NYC Neighborhoods / News Analysis & Opinion / Gotham Buzz NYC.
NYC Weekend Weather. The temperature highs will rise from the low 30's Friday & Saturday to the high 30's on Sunday. The temperature lows will rise from the mid teens early Friday morning to the mid 20's Saturday and then the mid 30's on Sunday. No precipitation is forecast for Friday and Saturday and possibly less than 1/10th of an inch later [after 3 pm] on Sunday. Humidity will rise from the 60% range on Friday, to the 70% range Saturday and near 80% on Sunday.
Things To Do Between Now & New Years - Elizabeth Street Garden Winter Solstice, Bike NYC Holiday Rides, Good Riddance Day in Times Square
On Sunday, December 20th between 6 and 7 pm, the Elizabeth Street Garden at 209 Elizabeth Street in SoHo between Prince and Spring Streets in Manhattan is hosting a Winter Solstice celebration. It's free, but you must wear a mask even though it's outdoors, and there's limited capacity.
But on Monday, December 28th, beginnning at 12 noon, there's Good Riddance Day. This was inspired by a Latin American tradition, where bad memories of the year are stuffed in dolls which are then burned. While the Times Square event won't include fire, they say the bad memories of 2020 can be tossed, shredded and smashed.
Also on Monday, there's a Manhattan holiday lights ride that begins at Columbus Circle at 3 pm and ends at the South Street Seaport around 7 pm. It costs $10 and you can register at www.bike.nyc.
On Wednesday, December 23rd, there's a Bronx holiday lights ride that begins at Van Cortlandt Park at 242nd Street and Broadway at 3 pm and ends at the South Street Seaport around 7 pm. It costs $10 and you can register at www.bike.nyc. The Brooklyn Holiday Lights ride was on Saturday, December 12th.
Like most things this year, the New Years Eve ball drop in Times Square is going to be a virtual event.
---
The Week Before Christmas 2020 CoVid Pandemic Noreaster White Collar Telecommuters NYC Restaurants Indoor Dining goes on Hiatus
The Week & a Half Before Christmas
Noreaster on its Way? Biden Wins 2020 Election Again - Would Someone Please Tell Trump that Biden is Tired of Winning. White Collar Office Workers Return Delayed? Restaurants Indoor Dining on Hiatus Because Why? Holiday Spirit & Hanukkah ends Friday.
December 15, 2020 / NYC Neighborhoods / News Analysis & Opinion / Gotham Buzz NYC.
Weather. A big noreaster is on its way, arriving here Wednesday between 1 pm and 5 pm. About 13.5 inches of snow are forecast if the temperatures remain below freezing. The whole shebang will be over by Thursday between 10 am and 3 pm. The high temperature is expected to be 32 degrees, while the low is forecast to be 29 degrees - within a few degrees of freezing - so this could possibly end up as rain and sleet, which would greatly diminish the snow. Winds will rise to 15 - 20 mph on Wednesday and Thursday, dropping to 5 mph by Friday. The temperature begins falling Thursday down to 21 and then 17 by Friday, while the high on both Friday remains in the low 30's. So this may be our first real taste of winter if the temperatures fall as predicted.
The photo at right was taken in Manhattan less than two weeks ago. I think it's important to remember that there are many folks out there who are less fortunate than ourselves. Studies show that most folks are happier when they're living next to people who are doing a bit less well than they are. And that folks are less happy, when everyone around them seems to be faring better.
Biden Wins, Defeats Trump Numerous Times
Biden Wins a Dozen Election Recounts, Wins About 40 Lawsuits, Wins Several Trump Attempts to Steal State Delegates & Now Wins the Electoral College
Senate Majority Leader Shanghai Mitch McConnell Recognizes Biden's Win, but House Republican Minority Leader Kevin 'Knucklehead' McCarthy Still Seems to Back Trump Coup Attempt - Charlie McCarthy Insists Kevin is No Relation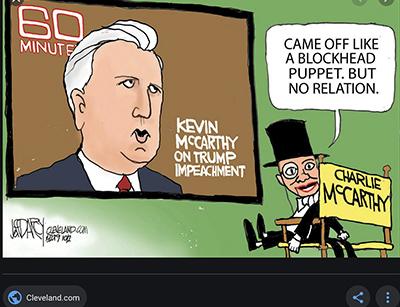 Joe Biden won the Electoral College 306 - 232 as predicted on November 7th, when the votes were tallied and the Trump election fraud began. Normally this would be no big deal, but Donald Trump appears to have as much disregard for our democracy as he does for the law.
What I don't get is how people can continue supporting a man with as long a history of self dealing - appearing to lie, cheat and essentially steal from countless contractors, employees, bankers [Trump Taj Mahal Casino], investors [Trump Airline], students [Trump University], donors [Trump Charities] and so forth. What has he done for anyone besides himself? But there are now less than 36 days left, so the end is in sight and any future effort to overturn the vote at this point is even less likely to succeed than Trump's half dozen to dozen recounts [none of which turned up any different result] and Rudy Giuliani led lawsuits [Trump and Republicans filed 41 or more lawsuits - losing all of them except maybe one].
Trump's efforts to steal the election are documented in our special reports posted on November 6th - Trump Tries to Steal the Election, November 10th - Trump using Claims of Election Fraud to Enrich or Empower himself, November 30th Trump & Election Fraud and December 11th [halfway down a Weekend Things To Do report] Trump and Corrupt Republicans Try to Steal the Election.
---
Things To Do during Hanukkah & Christmas in Brooklyn, Queens & Manhattan NYC 2020
This Weekend Things To Do NYC
Happy Hanukkah, New Yorkers Striving to Return to Normal with Tree & Menorah Lightings, Theater & Small Museum / Historic Site Reopenings, but CoVid back on the Offensive, Vaccine Help is on the way, Albeit Not so Soon for Most of Us & Dictator Donald & Seemingly Corrupt Friends Fail to Overturn U.S. Democracy
December 11, 2020 / NYC Neighborhoods / Things To Do NYC / News Analysis & Opinion / Gotham Buzz NYC.
Weather. The temperature highs go from the low 40's into the mid to high 50's the rest of the weekend. The temperature lows will be in the 40's on Friday and Saturday, descending into the low 30's on Sunday night. There's a bit of rain [not even 1/10th of an inch] in the forecast for Saturday morning. The humidity will be in the 70's Friday, rising to 80% Saturday and then dropping to 50% by the end of Sunday. Winds will be between 5 - 10 mph. Not a bad weekend weather report for mid December.
Life Continues & a Show Goes On, Albeit Differently
The Bartow Pell Mansion at 895 Shore Road in Pelham State Park in the Bronx is hosting a few historical / theatrical events in compliance with the NYS CoVid guidelines. They're doing Candlelight Tours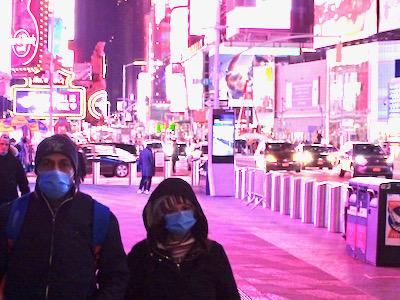 from 4 - 9 pm December 4 - 19 for $10 admission. They're doing Holiday Mansion Walk Thrus from December 5 - 18 from 10.45am - 3.15 pm [last tour begins] for $10 admission. And they're hosting performances of Mr. Dickens Tells a Christmas Carole from December 12 - 20 from 1 - 2.30 pm for $40. You must rsvp via their website - www.bartowpellmansionmuseum.org.
The photo at right, taken two weeks ago, shows the late fall we experienced this year. It was a welcome relief because in helped restaurants with their outdoor dining, and allowed cooped up denizens to at least enjoy a bit of exercise and fresh air.
In the Bronx there's a food pantry, of sorts, called the Mott Haven fridge outside of a bodega at 141st and St. Anne's in Mott Haven in the Bronx. It was started in the fall by a couple of teachers to provide both a means of giving food by those who can, as well as a means of distributing food to those who need. In late November the Mott Haven Fridge was on the brink of losing its home outside of Chicky's bodega due to that bodega being sold. But a nearby bodega, Brito's Deli Grocery, volunteered the use of a vacant lot their control, so the Mott Haven Fridge did move ... but only 30 feet down the block.
The National Lighthouse Museum at 200 The Promenade at Lighthouse Point on Staten Island [easy 5 minute walk from the ferry terminal] has re-opened with CoVid guidelines in effect. The new hours are Wednesday through Sunday from 11 am - 4 pm daily.
---
Economic Update NYC During CoVid Pandemic - November October 2020
CoVid NYC Economic Update
NYC Hotels, Restaurants & Entertainment Continue to Feel the CoVid Pain, Also Real Estate & Construction but Less so, and Things Should Gradually Improve in 2021
November 16, 2020 / NYC Neighborhoods / Business & Real Estate NYC / News Analysis & Opinion / Gotham Buzz NYC.
CoVid & Donald Continue Raging
So the CoVid pandemic is raging wildly in the nation, while the Demento in the White House is raging with reckless false claims about the 'rigged election'. The Donald also made these same false claims four years ago, when he won the electoral college contest, but failed to win the popular vote.
This time America's biggest loser lost both the electoral college vote contest and popular vote [by nearly six million], but the fraudster President has found his false claims of a stolen election, is a great way to raise funds from our nation's morons, who somehow still believe his lies. As the saying goes,
"We're all born ignorant. But you have to try really, really hard to remain so."
I consider Donald Trump losing the White House, to be the one silver lining coming out of the CoVid pandemic.
Meanwhile back in NYC, we continue to fare far better than the rest of the nation vis a vis CoVid, perhaps having learned our lessons last Spring. When I look at the CoVid map of the United States, I'm beginning to interpret it as a sort of national I.Q. test. Those places where it's raging most - almost a year since the pandora came out of the box - are states with slow learning media, slow learning government officials and slow learning populations. Otherwise, why would CoVid be raging again, after all that we have learned in the past year?
---
Things To Do NYC - Catch Up Post Election 2020
This Weekend Things To Do
November 12, 2020 / NYC Neighborhoods / Things To Do NYC / News Analysis & Opinion / Gotham Buzz NYC.
Weather. On Friday and Saturday the temperature highs will be in the low 50's, rising to 60 on Sunday. The temperature lows will in at or in the low 40's. There's a 90% chance of about a quarter inch of rain Friday morning ending about 1 pm. Saturday will be clear, but on Sunday there's a 90% chance of about a third of an inch of rain beginning around noontime and lingering into the evening. The winds will be about 5 mph Friday, about 10 mph Saturday and about 15 mph Sunday. Humidity will be between 70% and 90% Friday, dropping to 50% to 60% Saturday and settling around 60% on Sunday.
Thank You for being respectful of each other. In the photo at right, are the masked up subway riders on the MTA last weekend. In the cars I rode in, either 100% or over 90% of all riders were not just wearing their masks, they were wearing them correctly. Thank you New Yorkers and guests.
---
Things To Do NYC - Fall 2020 Event Cancellations in NYC due to CoVid Pandemic
NYC News Briefs & Things to do This Weekend
CoVid Outbreaks in Queens & Brooklyn Neighborhoods, NYCC Speaker Corey Johnson Drops Out of NYC Mayoral Race, Census Deadline is 9/30 but Challenged to Extend to 10/31, Mayor Extends Week Long Furloughs for 9,000 More Non Union City Employees, Macy's Thanksgiving Day Parade & New Years Eve Ball Drop 2021 to be Virtualized, Hotels Hurting & TSQ Hilton Closes, Yom Kippur Sunday, Metropolitan Opera Cancels Entire 20-21 Season, In Door NYC Restaurants Begins 9/30 & Outdoor Dining Permissible Year Round
September 25, 2020 / NYC Neighborhoods / Things To Do NYC / Gotham Buzz NYC.
As you can see from the headlines above, there seems little abatement in the adjustments / crises created by the CoVid pandemic - unseating the Donald as the Disrupter in Chief - for the first time in four years.
Weather. The temperature highs will be in the 70's and the lows in the high 60's. There's a 20% chance of a small amount of rain, and winds will be between 5 - 10 mph. Humidity will remain high at about 80%.
NYC News Updates for Week Ending September 25th - City Furloughs & Layoffs, Mayor's Race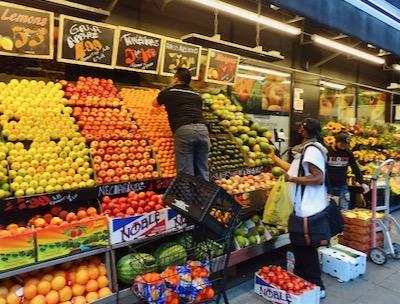 On Wednesday, September 23, NYC Mayor Bill de Blasio announced week long furloughs for an additional 9,000 NYC managerial employees who are not members of the unions. This is in addition to week long furloughs for 500 members of the Mayor's Office announced last week. Together the effort will save an estimated $22 million, which is one of numerous efforts the Mayor is making to delay the layoff of 22,000 of the 300,000 city employees.
The layoffs were originally expected to begin in early September, as New York City may not borrow money without permission of the NYS legislature, which was a deal cut between the city and state in the 1970's when NYS bailed NYC out of possible bankruptcy. There's talk of allowing NYC to borrow a couple of billion, but that also would fall short of the estimated $9 billion tax revenue shortfall expected over the next two years.
On Thursday, September 24, NY City Council Speaker Corey Johnson suspended his campaign for Mayor in 2021.
---
CoVid NYC Weekend Update - NYPD BLM, Mass Transit, NYC Economy, Back to School & NYC Real Estate Pandemic
Weekend Update - Happy Rosh Hashana, Back to School, Economy, Social Unrest, Real Estate, Transit & Masks
September 17, 2020 / NYC Neighborhoods / Things To Do NYC / Gotham Buzz NYC.
Rosh Hashana begins tonight at sundown and ends Sunday at sundown. Happy New Year.
EVENTS & SPORTS - U.S. Open, Virtual Boston Marathon, NJ Theaters & Restaurants & NYC Cultural Sites Reopen
U.S. Open ended and Dominic Thiem of Austria won the men's singles, while Naomi Osaka of Japan won the women's singles.
The Boston Marathon is going virtual with a starting gun, national anthem and cheers. I think there's an app to go with it as folks participate from around the globe.
Theaters opened in NJ to 25% capacity, as did indoor dining. In NYS bowling alleys at 50% capacity with some other restrictions [9/4].
The NY Aquarium in Brooklyn reopened 8/27. Think this was previously mentioned, as was MoMA free / or donation until 9/27. And the American Museum of Natural History on the Upper West Side opened on 9/9. And on September 11th, the 911 Museum reopened.
BACK TO THE SCHOOLS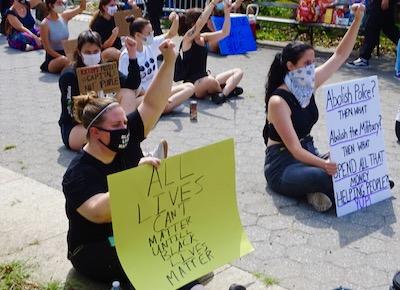 NYC began back to public school virtually on Thursday, September 17, 2020. Everyone starts virtually Monday, September 21st and the in person / in classroom part will be phased in beginning next week through early October to give the city more time to meet the NYC teachers' union demands for safety. Part of what happened is that the initial demands were done on paper, and a secondary set followed once the schools were opened operationally.
Some teachers tested positive - like 22 0f 22,000 [or so]. The testing percentage was lower than the general population rate of the city which is still below 1%.
Governor Cuomo said that swimming, field hockey and soccer sporting activity would be permissible at schools effective Monday, September 21. Football still on hold. Ice hockey and wrestling (?) open October 10 or 19 [still checking]?
LAW ENFORCEMENT / SOCIAL UNREST
Homicides in America's twenty largest cities are up 37% in.a period from May through June. An August 6, 2020 U.S. News report suggested four theories as to why the spike in violent crime. One of the reasons was that crime plummeted following the initial lockdown for the CoVid pandemic, and skyrocketed as things reopened.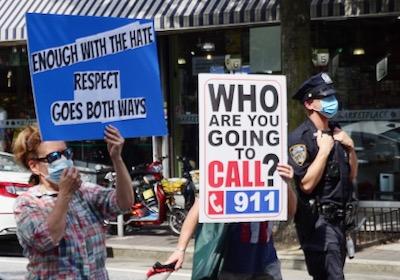 A second theory was that the police initially curtailed some policing activities because of CoVid concerns, and that morphed into anger and a continued pull back in the wake of the George Floyd protests, budget cuts and police reforms. Police reforms and / or police frustration with them are also cited as a possible cause [but not in article].
A third theory is that communities pulled back from trusting and working with the police as a reaction to the George Floyd protests, and that unemployment and healthcare issues exacerbated the situation. And the last theory, doesn't really explain the increase per se, except that homicides do tend to rise and fall with the seasons and temperatures.
The police union challenged legislation that would make complaints against the police, corrections officers and firemen public. They argued that the publication of complaints - even unverified complaints - would be unfair to the people working in these positions. The courts delayed the publication of complaint records, pending further review.
About 1189 NYPD officers have resigned or retired this year, and another 1489 are planning to do so, pending decisions on pensions et al. Police Commissioner Dermot Shea was concerned that this was a loss of some experience, but it's important to note that the NYPD police department is comprised of 55,000 employees, of which 36,000 are active duty police officers - so while departures / resignations are higher than last year - it's less than 6% turnover.
---
NYPBA Union Endorses Trump & NY Post Fictitious Front Page Masks Pat Lynch NYPBA Board Nearly All White Males
Triumph of The [Rupert's] Will: How Murdoch Manipulates Voter's Perceptions & Public Policy
Australian born Billionaire Appears to use his Media Outlets to Shape Voter's Views, Loading them with Misconceptions, So They'll Elect Compromised Fox Nation Pols, Who Upon Assuming Office, Seem to Reward Murdoch's Media Support, by Crafting Public Policy to Conform to Murdoch's Will, Favoring his Business Interests
September 4, 2020 / NYC Neighborhoods / U.S. Politics / News Analysis & Opinion / Gotham Buzz NYC.
As mentioned previously, I've been doing a fairly deep dive into learning as much about the Third Reich and Nazi Germany as time permits, in order to more fully understand what's happening in present day events.
Media Manipulation for Fun & Profit
I began noticing similarities between Australian born billionaire Rupert Murdoch's manipulative use of his large share of Amerian media in 2016, to what Joseph Goebbels, the Reich Minister of Propaganda for the Nazis, did beginning in the 1920's until his end in 1945. On May 1, 1945 Goebbels poisoned his children, his wife and himself as the Allied forces neared his home. Hitler and his companions had committed suicide the day before, as Allied forces invaded Berlin. None of them had the courage to stand trial for their crimes against humanity ... although like Mussolini, they may not have made it to court.
1. Did Fox 'News' Attempt to Protect the Reputation of a Propaganda Asset via Omission?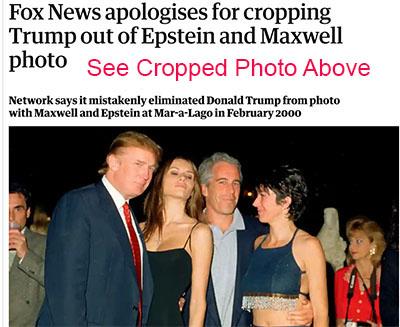 So today, we're going to look at just a few of Murdoch's media manipulations made in just the past couple of months - and I'm nearly certain that this is just the tip of the iceberg. Unfortunately, I don't have the resource to fact check what is the largest misleading news content producing organization in the nation, and possibly the free world.
Let's start with the first two photos on this page. This story broke in the Guardian on July 7, 2020.
The first photo shows Fox News 'reporting the news' regarding the sexcapades of Jeffrey Epstein and Ghislane Maxwell. In the first photo, Fox News conveniently cropped out Donald Trump. In the second photo [at right] we have the 'full picture' aka the truth.
The man who calls everyone else a 'sleezeball' is seen with Melania 'being best', and two of the people alleged to be among some of the sleeziest on the planet [Jeffrey Epstein and Ghislane Maxwell]. Do birds of a feather flock together?
So we must ask why Rupert Murdoch would crop Donald Trump out of the photo? Is it to avoid portraying the Donald in a negative light in order to keep him - a Murdoch asset - in office?
Trump appears to have been a boon to billionaire Murdoch through massive billionaire tax cuts funded by debt to be paid for by America's children and unborn? Or is because Trump's actions in the Middle East vis a visIsrael seemed to serve to legitimize Murdoch's investment in Genie Energy in the illegally occupied Syrian Golan Heights? Or was it because Trump loosened up the FCC ownership limits for mega media companies like Murdoch's thus allowing the few to control our media, which givens them the power to influence the national democratic conversation - and in Murdoch's case - it seems the power to corrupt it in order to profit from it. Or was it because Trump famously fired all U.S. Attorneys, including Preet Bharara - who was investigating Murdoch's companies for sexual harrassment and phone hacking - less than 24 hours after Sean Hannity on Fox News told him to do just that? Perhaps most importantly, Trump's Attorney General Bill Barr, greenlighted the merger of Disney / ABC, which was an inverted takeover resulting in Rupert Murdoch becoming Disney / ABC's largest shareholder.
---
Things To Do Labor Day Weekend NYC 2020 - CoVid Pandemic Labor Day Weekend
Things To Do Labor Day Weekend
NYC Schools to Re-Open Monday 9/21, MTA Resumes Collecting Bus Fares, Theaters Open, Museums Open, Swimming Pools Open thru Labor Day 9/7, Shopping, Outdoor Dining
September 1, 2020 / NYC Neighborhoods / Things To Do NYC / Gotham Buzz NYC.
Weather. The temperatures highs will be in the low to mid 80's, while the lows will be in the mid to high 60's all weekend. There's a 20% chance of rain on Friday and Monday, and less than that on Saturday and Sunday. Winds will be 5 - 10 mph all weekend. Humidity will be in the 50% - 70% range.
The photo at right was taken at the U.S. Open in a prior year.
New Yorker CoVid Tests, Deaths & Requirements to Visit Public & Private Places
We've come a long way since NYS and NYC went into a lockdown in March of 2020. For over three weeks NYS has had less than 1% of CoVid positive tests, while testing a record number of people. Deaths have also dropped below ten a day. To date 439,000 New Yorkers tested positive, so over two percent of us. And 32,541 New Yorkers have died from CoVid, so 7% of those who tested positive died.
Attendance to NYC Public Schools will require some testing and masks. Masks and hand sanitizer will be available but try to bring your own. Call 311 or visit the schools.NYC.gov website for full CoVid school details.
Masks and social distancing are also required to ride the MTA buses, subways and to enter any business. If you forget your mask, you might be able to secure one through an MTA booth or a nearby business. The museums generally ask visitors to secure tickets in advance, as capacity threshholds have been lowered, so the ticketing is a way to ensure you'll be admitted. Sick people may be barred from entry.
NYC Postpones Schools Reopening to Monday 9/21 & MTA Buses Resume Fare Collection
Mayor de Blasio, in an effort to avert a teachers' strike, has postponed the reopening the NYC public schools until Monday, September 21st in order to address outstanding teacher work safety concerns.
The MTA buses discontinued charging fares on March 23rd, boarding passengers through the back door to protect drivers. Effective Monday, August 31st the MTA began collecting fares again.
NYC Beaches Open in Four Boroughs
The NYC public park beaches at Coney Island in Brooklyn, in the Rockaways in Queens, Orchard Beach in the Bronx and South Beach and Midland Beach on Staten Island are all open this weekend.
---
The Republican National Convention of Lies & Deceit RNC 2020
The Republican National Convention - Where Trump 'Reality' TV Mixes with Murdoch's Fox Fake News
The Donald's Deceit, Disrespect & Demagoguery were on Full Display
Has Trump Taken America from 'Reality' TV to Staged Fiction?
August 28, 2020 / NYC Neighborhoods / U.S. Politics / News Analysis & Opinion / Gotham Buzz NYC.
It was a garish experience, watching the Republican Convention on TV this past week. The scripted and repetitive misleading and false statements, combined with what appeared outright lies, were delivered by different genders and colors of people so as to seem like it wasn't the choreographed theatrical production that it was. This is very much like what Rupert Murdoch's Fox News seems to do every night, and what Joseph Goebbels did for over a decade as the minister of propaganda for the Third Reich.
Has Trump Taken America from 'Reality' TV to Staged Fiction?
What I found interesting about the Republican Convention, was how it showcased women and people of color, who were representing what has essentially been a nearly All White Male Administration. Of the 22 cabinet level positions, only four [18%] are filled by women [Education, Transportation, CIA & Small Business] and only one [5%] person of color [Housing].
But you'd never, ever know that by watching the Trump RNC mirage this week, as women were showcased between a third and half the time [rough estimate is 40%] and there were at least three people of color [9%] - meaning the Republican Convention didn't look anything like the reality of the Trump Administration.
Trump Republicans of the Fox Nation Share Similarities to the Nazis of Goebbels Germany
I've been researching Goebbels, Hitler and the Third Reich since 2016. While investigating how Rupert Murdoch seemed to use his 'news' outlets as one big propaganda machine, I kept stumbling across references to all of them. Eventually I quit ignoring the references that popped up, and began following those threads, which have since led me to believe that the parallels between 1933 Nazi Germany and present day America are inescapable.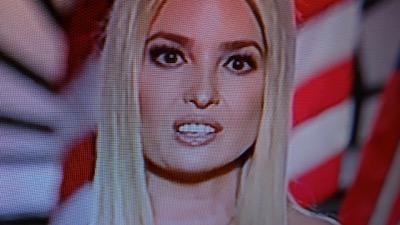 Fox News is comprised of seven hours of seemingly demagogic, even racist, propaganda programs including party line speeches and pseudo interviews by Sean Hannity, Tucker Carlson, Laura Ingraham, The Five, Fox & Friends as well as numerous Pinocchio pundits such as Jeanine Pirro, Greg Gutfield, Steve Hilton, and even Maria Bartiromo on Fox Business These 'news personalities' seem to deviate from a fair and balanced reporting of the facts far too often. Here's a link to what appears to be a distorted, even racist, report of the shooting of an African American in Georgia by Tucker Carlson.
Some of the other shows appear biased, but I haven't had the time to really tune into analyze them, as the primetime propaganda machine is already far more than I can stomach, of what seems Murdoch's continuous demagogic deceit.
To legitimate the propaganda machine, Murdoch provides an hour of real news, the Special Report with Bret Baier weekdays, as well as Fox News Sunday which is another hour of real news hosted by Chris Wallace. Murdoch reportedly fired Shep Smith after Attorney General Bob Barr was sent on a Trump campaign errand to tell Murdoch to pull Smith because Smith wasn't towing the Trump train party line. Murdoch appeared to oblige and Shepard Smith has remained silent.
I. Murdoch's Demagogic Press Manipulates People's Perceptions to Deliver Votes at the Polls - Goebbels Shaped Germans' Perceptions to Align with the Fuhrer's
Usurpation of power is the point of the propaganda machine posing as a news organization. If people know it to be a source of false information, it would be discredited and not believed. But by disguising it, by combining the propaganda with real news, Fox News is able to believably portray the world the way Rupert Murdoch wants his audience to see it.
In this manner he can deliver millions upon millions of Americans, Brits and Australians into the voting booth loaded with his propaganda machine's manipulated perceptions of events and candidates, so that his audience will vote for those pols he favors and from which he, and by virtue of payola - his propaganda pundits - will profit. Since Trump became president, multi-millionaire Sean Hannity cut a favorable multi-million dollar low interest government loan deal with HUD Secretary Ben Carson related to Hannity's $90 million property holdings.
Both Trump and Murdoch are demagogues which Merriam Webster defines as,
"... a leader who makes use of popular prejudices and false claims and promises in order to gain power ..."
Hitler and Goebbels were also demagogues and that is how they usurped and retained so much power in Nazi Germany in the 1930's and 1940's, which is why when I was doing my research, Hitler, Goebbels and the Third Reich kept showing up in my searches.
II. Trump Disrespects American Traditions & the American People by Personalizing Government Power - Hitler did the Same
The background for the Republican National Convention was a couple of taxpayer funded sites - the White House and Fort McHenry in Baltimore, Maryland. This represents yet another Trump break with American tradition of respect for the rule of law. Trump is using these taxpayer funded public sites for free, to accumulate more power. Not paying for the use of the White House lawn as a Convention site isn't the worst of it - it's the politicization of the public's property - and the seat of power that I find most disturbing.
Again, Hitler did something similar after he was elected Chancellor of Germany in 1933. He started personalizing the buildings of the German republic by adorning them with Nazi flags. That was the beginning of the personalization of power, which culminated in Hitler becoming the sole decision maker for the entire nation on everything, on whatever level he wanted. Earlier this year I identified Trump's abusive use of the Department of Homeland Security as a national police force as a disturbing parallel. Click this link a story detailing how Donald Trump has been personalizing the power of the U.S. government.
Our Founding Fathers instituted a system of checks and balances in the U.S. Constitution in order to prevent someone from personalizing power. The personalization of power, if left unchecked, leads right back to an authoritarian regime, which is exactly what the American War of Independence was all about. Kings are dictators, who have personalized all of the state power.
CLICK here to read the rest of our report on the Republican National Convention 2020 - where the Donald's deceit, disrespect and demagoguery were on display where 'reality' TV morphed into televised illusion.
---
Black Lives Blue Lives All Lives Matter - NYPBA & Pat Lynch
Democracy in Action: Blue Lives, Black Lives, All Lives Matter in Queens & NYC
A Blue Lives Matter Parade Met by a Black Lives Matter Protest
August 23, 2020 / NYC Neighborhoods / Social Issues NYC / News Analysis & Opinion / Gotham Buzz NYC.
On Saturday morning around 11 am a Blue Lives Matter parade began on Greenpoint Avenue and 39th Street in Sunnyside Queens. I arrived shortly after it began and followed it up to Joseph Sabba Park where several people were to give speeches to the parade participants and attendees.
As the parade arrived at Joseph Sabba Park they were met by a group of Black Lives Matter protesters who were kneeling on the sidewalk holding placards making Black Lives Matter statements. The Blue Lives Matter parade participants paused as they came in direct contact. As I sat there video recording the 'confrontation' I wondered whether things might take a turn for the worse and go badly.
Blue Lives Matter Parade & Speakers Queens NYC
Whoever was leading the Blue Lives Matter parade, wisely led the Blue Lives Matter parade around the Black Lives Matter protesters - rather than risking walking through them - where someone on one side or another might have escalated the tension to a higher level.
The Blue Lives Matter parade participants and attendees settled in the middle of Joseph Sabba Park and the speeches began. The first speaker, whose name I didn't catch, spoke supportively of the police and the important work they do in the community. He struck a human chord, noting that the men and women who serve in the police force are dedicated to serving the community, among whom are their own families and children. He ended saying we're all human.
The second speaker struck a more passionate Blue Lives Matter tone, remarking that the 'Diaphragm' Law hindered police from doing their jobs. The Diaphragm Law allows police officers to be subject to a misdemeanor if they constrict a person's diaphragm in the process of making an arrest.
What I recorded of both of these speeches will be shown in the video.
The signs of the Blue Lives Matter parade participants also showed a range of thoughts and emotions, ranging from striking a supportive and yet harmonious chord, while others were defiantly in support of the police - seeming to ignore the validity of the Black Lives Matter social unrest. They included Enough with the hate, respect goes both ways, to Reform is for criminals, drug addicts and sex offenders.
---
The DNC - Battle for the Soul of the Nation
The Battle for the Soul of America Begins
Democrat Joe Biden Puts Forth a Bipartisan Convention & Makes a Strong Case for Uniting America Again
August 21, 2020 / NYC Neighborhoods / Dysfunctional Presidency of Donald J Trump / News Analysis & Opinion / Gotham Buzz NYC.
This week the virtual Democratic Convention took place across the nation beginning Monday and ending Thursday. I tuned in for a look / see on Monday, and found the convention of greater interest than I had expected. Each night I tuned in a bit more, ending last night watching most of the show.
Missing were the bells and whistles of major party conventions of prior years. The theatrical embellishments, large audiences and drama were also missing. But what came forth were four days of a well choreographed presentation for why the American people need to make a change in November.
In the photo at right is Braydon Harrington, a 13 year old stutterer featured in the Democratic National Convention. Harrington, like Biden, has a stutter handicap which is a neurological disorder that makes it difficult to get out certain words. Biden's father told Joe not to let his handicap define him.
Monday - Republican Governors, Bernie Sanders & Michelle Obama
The first night was hosted by Eva Longoria one of the stars of Suburban Housewives.
The program started on Monday and included New Yorkers Governor Cuomo and former Republican Congresswoman Susan Molinari. Molinari wasn't the only Republican to participate in the first night of the Democratic Convention. Two former Republican Governors - Christie Todd Whitman of New Jersey and John Kasich of Ohio - also participated, giving speechs at the Democratic virtual Convention.
One might ask why are Republicans giving speeches at the Democratic Convention. Both former Governors answered that question very clearly - they are concerned about the future of the American Democratic Republic if Trump's presidency doesn't end this year. Former New Jersey Republican Governor Whitman, a self described lifelong Republican, made the following statement which was published in an August 18, 2020 report by the New Jersey News Network,
"This isn't about a Republican or a Democrat. It's about a person ... A person decent enough, stable enough, strong enough, to get our economy back on track. A person who can work with everyone, Democrats and Republicans, to get things done. Donald Trump isn't that person Joe Biden is."
According to an August 17, 2020 report on Cleveland.com former Ohio Republican Governor Kasich, said he was proud of his Republican heritage, citing his party as the party of Lincoln, of unity and of a higher purpose. The Cleveland.com report said that,
"... Kasich ... [has] known Biden for 30 years, calling Biden a man of integrity"
They continued quoting Governor Kasich as follows,
" ... Yes, there are areas where Joe and I absolutely disagree. But that's OK because that's America ... Because whatever our differences, we respect one another ... no one person or party has all the answers ... But ... we know ... we can do better than what we've been seeing today for sure."
First Lady Michelle Obama advocated for Joe Biden's candidacy recommending that the American people replace a president "who is in over his head".
Senator Bernie Sanders delivered the most damning assessment of the Donald's four years in office, citing the CoVid pandemic infection and death rates, the pandemic economic fallout, and Trump's mismanagement of racial tensions which erupted in the wake of George Floyd's death. Sanders went on to call Trump a fraud citing Trump's promise to stand with working families before he won the office, and who after taking office gave huge tax breaks to the wealthy, tried removing discriminatory protections currently in place for people with pre-existing health conditions, and proposed massive cuts to Social Security, Medicare and Medicaid.
Likely many of Trump's supporters aren't aware of the issues discussed in Sanders remarks, because information that doesn't portray the president in a positive light seems rarely [ever?] reported on Rupert Murdoch's Fox News, NY Post and Wall Street Journal.
---
Fox News Racism: Is Tucker Carlson a Racist?
Murdoch's Fox News Racism Revealed
Tucker Carlson Omits Key Facts of African American Deaths by Police
August 18, 2020 / NYC Neighborhoods / Rupert Murdoch & Fox Fake News Special Section / News Analysis & Opinion / Gotham Buzz NYC.
As far as I know, nobody has ever accused Rupert Murdoch of running an unbiased news operation. In fact, it's seems just the opposite, as countless people have found countless significant reporting errors by his mammoth news operation, which in the U.S. alone represents about half the large corporate branded news content viewed by Americans including Fox News, the Wall St Journal, the NY Post, Barron's, MarketWatch and increasingly ABC News where Murdoch is the largest shareholder.
What is most disturbing, is how the pinocchio propagandists on some Murdoch media outlets appear to omit key facts, in order to put forth narratives that are at odds with the truth, which are then imprinted on the minds of the millions upon millions of viewers who watch and believe what they see and hear on Fox News.
Manipulating what ends up in people's minds is exactly what Joseph Goebbels did as the Minister of Propaganda in Nazi Germany in the 1930's and 1940's. As in Nazi Germany, Herr Murdoch's propaganda ministry in the U.S., appears to use the media to favor some people or groups at the expense of other people and groups in its reporting. Oftentimes the groups Murdoch appears to favor break along race and economic class lines. We're going to look at how Tucker Carlson appears to have put forth a false Fascist narrative that further victimizes the African American victims of unnecessary violence at the hands of rogue policemen, whose errant behavior is defended far too often by the police unions.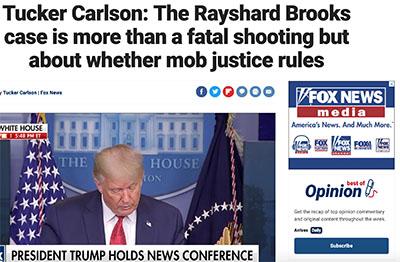 To be sure, those who fall prey to such mass media manipulation, are also responsible for their own ignorance and subsequent behaviors, including their voting.
Thomas Jefferson said,
"Ignorance of the law is no excuse in any country. If it were, the laws would lose their effect, because it can always be pretended."
We saw this pretension of ignorance and denial of responsibility by many Germans following World War II, including from those operating in influential posts with access to top levels of the Nazi high command. They pretended their ignorance, but generally the truth wills out.
I'll make my case regarding Murdoch's Fox News and Tucker Carlson's reporting of African Americans appearing to be victimized by rogue policemen on Fox News Tucker Carlson's nationally televised show. I identified a couple of shows, which were broadcast over American airwaves using a high number of FCC licenses, reaching millions upon millions of Americans who appear to have been disinformed in what seems a systematic effort by Australian born billionaire Rupert Murdoch's media to provide distorted reporting with respect to incidents of police brutality vis a vis the African American community.
Fox News & Tucker Carlson Twist the Facts to Make a Trap for Fools?
The first incident we're going to review, is Tucker Carlson's Fox News coverage of the Rayshared Brooks shooting in Atlanta on Friday, June 12th, 2020. Rayshard Brooks was a 27 year old African American and father of three who was found misparked in a Wendy's parking lot, apparently sleeping. He was found to have a blood alcohol of nearly .11 which is above the legal limit for driving of .08. Brooks was not stopped while driving, but rather after he had misparked his car in a Wendy's drive thru queue.
---
Back To School NYC During CoVid Pandemic End of Summer 2020
Weekend Things To Do - NYC Near Summer's End
Cuomo Gives Greenlight to Opening of Schools, Gyms, Bowling Alleys & Low Risk Cultural Sites, de Blasio Announces Schools Reopening Plan, Real Estate Market Changing & Events Happening (& Not) this Fall
August 14, 2020 / NYC Neighborhoods / NYC CoVid 19 Special Section / News Analysis & Opinion / Gotham Buzz NYC.
Weekend Weather. The temperature highs will be in the mid 80's on Friday and Saturday, dropping to the mid 70's on Sunday. The temperature lows will be around 70. It will be partly cloudy with the winds about 10 mph all weekend. There's a small chance of a small amount of rain on Friday and then a 50% chance of some small amount of rain on Sunday beginning early afternoon and lasting through the day.
Governor Cuomo Expands Reopenings to Indoor Cultural Sites, Gyms & Bowling Alleys
Today the Governor said that bowling alleys, gyms and low risk cultural sites can reopen. Specific protocols were provided for bowling alleys, which are set to reopen Monday, August 17th. Cuomo said that gym protocols and the reopening date for them would be made public on Monday. And other low risk cultural sites are set to reopen Monday, August 24th, with a number of CoVid safety protocols put in place including social distancing, masks, cleaning regimens and capacity limitations.
Mayor & NYC Public Schools Post Reopening Plan for September
A week ago, on Friday, August 7th, Governor Cuomo gave the greenlight for public school districts in New York State to reopen their doors this fall. During the press briefing, the Governor cited New Yorkers ongoing success in thwarting the spread of the Corona Virus as only about 1% of the tens of thousands tested daily, were testing positive, and the deaths attributed to the Corona Virus in NYS had fallen to five.
Mayor de Blasio has been working hard with NYC Public Schools Chancellor Richard Carranza and Michael Mulgrew of the United Federation of Teachers union to come up with a palatable plan for the 1.1 million students who attend NYC public schools. Although not yet announced officially, the NYC public schools will likely reopen Thursday, September 10th, following the Labor Day Weekend. This is in line with the normal opening date for NYC public schools.
Depending on which survey or data set one uses, the number of parents in favor of sending their kids back to school in NYC is within the range of 60% - 75%. That's roughly 700,000 to 800,000 kids for the Fall enrollment.
---
Economic Impact of CoVid Pandemic on NYC Economy
Weekend Wondering NYC
NYS Eviction Moratorium Extension, is Unemployment Rate 10% or 20% & Other News
August 7, 2020 / NYC Neighborhoods / NYC CoVid 19 Special Section / News Analysis & Opinion / Gotham Buzz NYC.
Rent Moratorium Extension
Well this is good news for far more people than for who it will be bad news. Governor Cuomo has extended the eviction moratorium in NYS for another month [technically until September 4, 2020], and possibly longer, as he seeks to give those who are rent challenged in the midst of this pandemic, an opportunity to turn things around or find other housing.
Mayor de Blasio had simultaneously stepped in to help those facing eviction, telling New Yorkers to call 311 for help from an attorney funded by NYC. There are reportedly 14,000 NYC evictions pending with the City Marshall.
Nationally, the Republicans can't seem to agree on a follow on the terms of the next stimulus bill, which would include extending the eviction moratorium nationally. So it seems - like the handling of the Corona Virus itself - the Governors of each state will have to make their own rent moratorium decisions.
Many NYC Restaurateurs are also Rent Challenged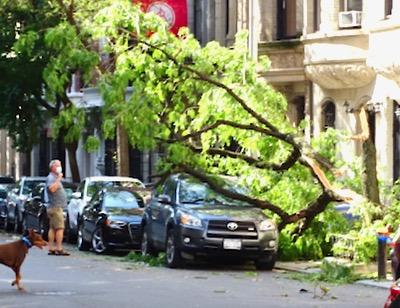 An August 3, 2020 report in Eater New York informs us that the NYC Hospitality Alliance did a survey of 471 bars / restaurants and found that 83% weren't able to make the full rent, and that included a whopping 37% weren't able to pay any rent. The silver lining in the report was that for 30% of them, their landlords didn't require full rent, and in many cases giving them a temporary 50% off price. The curbside / street dining program implemented by the Mayor seems to be helping, as I see a fair amount of business being done daily, in spite of the weather.
Total Unemployed and the Unemployment Rates
In another Trump first, GDP broke all historic records in the second quarter, sinking 9.5% [at an annual rate of 33%], beating George W. Bush's record in the fourth quarter of 2008, during the financial meltdown.
Jobless claims continued to come in at over a million plus this week [1.18 million], continuing to set records for the longest string of million plus unemploymenbt claims since the end of March / beginning of April of this year, when the pandemic began impacting the economy. The silver lining in this news is that it is the lowest number of new unemployment claims, since mid March.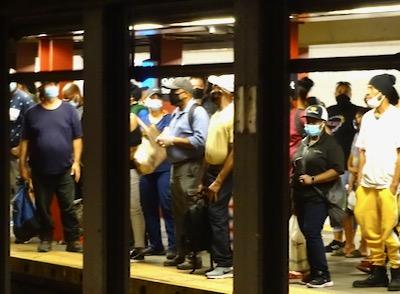 On June 15th I pointed to the discrepancy between the unemployment rate reported by the Bureau of Labor Statistics [around 12% - 13%] and the headlines / news reports of some 30 million plus unemployment claims, which would put the unemployment rate at closer to 19%. An August 6, 2020 report by CNBC did the best job of clearing up why there's such a huge discrepancy between the reported unemployment claims of 32 million which translates into an unemployment rate of 20%, and the lower figure that the Bureau of Labor Statistics has been reporting of about 10 - 12%. The CNBC report stated the following,
"... The four-week moving average, which smooths volatility in the numbers, fell by 413,250 to 16.6 million. But the damage to the labor remains deep and this was the 20th consecutive week that claims have run above 1 million. The total of those claiming benefits, which lags the current data by two weeks, rose to 32.1 million as of July 18, an increase of 1.3 million from the previous week... "
The ADP payroll report was up 167,000 jobs in July, way below the 4.3 million gains made in June.
---
NYC During CoVid Pandemic - Economic Reopening Phase IV & CoVid Science Update
The Evolution of an Interesting Year
Interesting Doesn't Connote Good or Bad, but Rather One About which the Grandkids will Inquire
July 28, 2020 / NYC Neighborhoods / NYC CoVid 19 Special Section / News Analysis & Opinion / Gotham Buzz NYC.
The CoVid pandemic for most of us began just over four months ago in mid March. In the early stages the Governor and Mayor seemed a bit alarmist, but as events unfolded, they began to appear wise.
New York City is one of the world's great cities and thus one of the great global gathering places. So it's not surprising that NYC was one of the first American cities hit, and because of the city population density, we were hit hard.
The photo at right shows a few guys relaxing at the end of the day in Greenpoint Brooklyn.
But here we are four months out and - knock on wood - we seem to be operating at one of the higher functional levels, vis a vis other states and other nations. But as both the Mayor and Governor caution us - the pandemic is still alive and well and still being transmitted - and not likely to depart anytime soon. It will remain a threat for some time, for the same reasons it first arrived here, which is that we are a national and global destination / gathering place. And so we must continue to manage the viral threat by continuing to take the same precautionary steps we did to flatten the curve and beat the virus back.
George Floyd Protests, the Police, CoVid & the Economy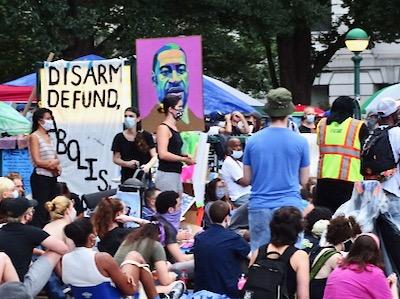 The year was further discombobulated by the death of George Floyd in the hands of the Minneapolis Police. The video of what could be a murder, went viral and caused a national outrage at the use of excessive force in a situation that didn't appear to necessitate it. A single incident of this nature likely wouldn't have caused a national outrage on its own. But because Floyd's untimely death seems to reflect a pattern of use of excessive force by individual policemen [repeated many times over the past couple of decades, in multiple locales, and captured and disseminated on video] that the death of George Floyd was the spark that ignited what seems to be national outrage at this sort of abuse of power by individual members of police forces around the nation.
The good news is that the demonstrations were generally peaceful, in recognition that it's not the police departments per se, but rather bad actors within the police departments around the nation - who time and again seem to be protected by the police unions. Many of the policemen involved in these sorts of incidents, are reported to have histories of repeated failures to perform their fiduciary responsibilities in a proper manner, and yet are kept on the police force. This makes it possible for these bad actors to become repeat offenders.
The photo at right was taken of the protesters encamped outside of City Hall earlier this month, not long before the Mayor moved them out.
So I keep asking myself where are we now?
We're in the midst of a raging pandemic, with social unrest vis a vis law enforcement, and then the Donald seems to exacerbate the situation by deploying the Department of Homeland Security to Portland, Oregon in what seems an effort to provoke protesters, not de-escalate the situation. The Donald has been accused of trying to inflame the situation in an effort to land bigger headlines and create the perception - with the help of mass media manipulator Rupert Murdoch's Fox News, Wall St Journal and NY Post - that the world is on fire and America needs an authoritarian strong man who will use decisive force to quell the masses.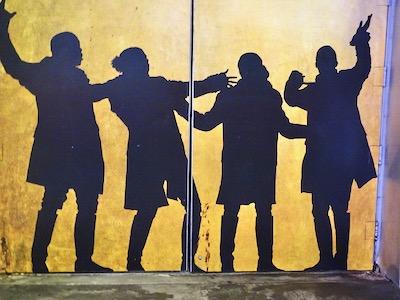 Trump has also been accused of attempting to use the DHS deployment to Portland as a distraction from the Administration's failed response to the pandemic, his failure to respond to reports that Russian President Vladimir Putin has paid bounties for the heads of U.S. G.I's in Afghanistan and a rallying cry to get the Donald (aka Rupert Murdoch's choice) re-elected in November - in spite of what can only be described as the Administration's horrific record of dysfunctionality over the past four years.
The photo at right is a mural on the Richard Rodgers Theater near Times Square in Midtown Manhattan.
What Trump Administration dysfunctionality am I talking about? In addition to the colossal failed response to the CoVid pandemic, there's a near record of unemployment which the BLS appears to be consistently understating (the BLS says 12% unemployment, but that doesn't jibe with the fact that some 30 million are collecting unemployment insurance out of a labor force of 160 million aka 19% unemployment), America's worst deficit ever by a country mile [in the month of June alone Trump racked up an $864 BILLION federal deficit], failure to effect any meaningful healthcare reform, stagnating or worsening reading and math scores by America's students, the alienation of our closest trading and military allies, and the list could go on. Those are the failures of the Trump Administration and unfortunately for both Trump and America there's little to offset their failures with any meaningful accomplishments.
But despite these enormous failures at the federal level, life does go on. Thanks in part to the leadership of local government officials.
---
Comparison of Trump's use of the DHS Similarly to Hitler's use of the Gestapo
Law Enforcement, the Economy, but First Home Sweet Home?
Is Home is Where the Heart is or Where We Sleep?
July 20, 2020 / NYC Neighborhoods / NYC CoVid 19 Special Section / News Analysis & Opinion / Gotham Buzz NYC.
Casino Royale: Will the Donald Bankrupt America with Trillions in Spending?
The Administration, meanwhile, seems terribly out of touch with reality. Their retarded response to the CoVid pandemic paved the way for the viral explosion. One of their greatest mistakes was that they politicized Americans' choice to defend themselves from the virus by wearing a mask, and they squandered away trillions of the public's money - with the enabling help of the Democrats - to keep businesses functioning, without obtaining much in the way of concessions from them.
If the Donald is a great negotiator, then he's negotiating away American's future, in exchange for a junkie boost to his reelection prospects, and self-enrichment [there was a $160 billion tax break given to real estate developers like Trump and his son-in-law Jared Kushner and he fired five Inspector Generals within the six weeks that the largest spending bills in American history were passed totallying $3 trillion].
In Germany, Chancellor Angela Merkel obtained an equity stake of 20% - 25% from Lufthansa, in exchange for the German government bailout of that airline. And now the Donald and Republican Senate Majority Leader Mitch McConnell are in discussions to throw away another trillion or more in added stimulus - again without obtaining any concessions from those who will receive it.
The image at right shows the headline of a January 9, 2019 report in Vanity Fair. This report was published over a year before the $3 trillion in stimulus spending done in March / April of 2020.
Bread Crumbs for the Masses & Melania's "I Don't Care Do U?"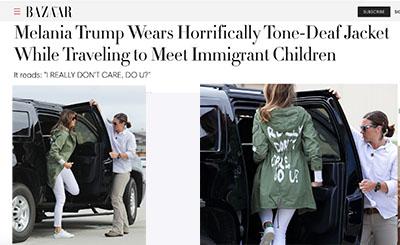 There was $3 trillion in stimulus spending bills passed in late March and early April of 2020. But the money that working class Americans [161 million people] received in the form of U.S. Treasury $1,200 checks amounts to only $193 million [161 x $1,200] of the $3 trillion stimulus spending done to date. And then there was the extra $600 per week in added stimulus payments - which paid many unemployed workers more than they had been making and reportedly cost the American taxpayer over $15 billion per week according to a July 17, 2020 CNBC report.
The CNBC report noted that 25.6 million were on this $600 per week government payout program. According to the report the reason the total pandemic relief recipients are higher than the unemployed is because the package includes people who are,
"... business owners, self-employed Americans, gig workers and independent contractors who are not typically eligible for unemployment."
So a rough estimate of the cost of this $600 per week program is 13 weeks x $600 per person per week x 26 million = $203 million. If you add the payments from these two payout programs together then the total payout to working Americans was [$203 billion plus $193 billion] was $396 billion or 13% of the stimulus spending. Thus it seems - a relatively small number of mega millionaire and billionaire real estate developers like Donald Trump, son-in-law Jared Kushner and their [industry segment] friends - collected over a third as much as what all working classs Americans collectively received in stimulus handouts.
This self dealing doesn't seem to be anything new for the Trumps. And the Trump insensitivity to those who less fortunate than they are, appears equally legendary. As you can see in the June of 2018 Bazaar report above, Melania Trump demonstrated an incredible insensitivity during a visit to the Texas border detention centers for immigrant children, when she wore a jacket that had the words "I don't care do u" on it.
---
Things to do this Weekend & Phase IV NYC Reopening
Things To This Weekend & Phase IV NYC Reopening
Governor's Island Opened 7/15, Statue of Liberty Island Opens 7/20 while Ellis Remains Closed, Subway Series this Weekend w/ o Fans, Evolving CoVid Science Update & More Economic News
July 17, 2020 / NYC Neighborhoods / NYC CoVid 19 Special Section / News Analysis & Opinion / Gotham Buzz NYC.
Well another CoVid influenced weekend in NYC has arrived. It's the weekend before the NYS Phase IV reopening of the economy, which is happening on Monday, July 20th - but with an important modification. The important modification is that indoor cultural centers and shopping will remain on hold indefinitely.
CoVid Droplets Can Linger in Air for up to 16 Hours
The rationale is that CoVid 19 appears to be transmitted significantly - if not primarily - via the air droplets of infected people who may or may not be symptomatic. In the outdoor environment, the droplets are diffused by the planetary volume of air, while in the indoor environment they can linger for up to 16 hours. It was previously believed that the droplets could linger for up to three hours.
In the photo at right is Congresswoman Alexandria Ocasio-Cortez handing out food bags at Our Lady of Sorrows Church in Corona, Queens. The Congresswoman's campaign raised funds to put together 250 food bags for the folks in the community. Our Lady of Sorrows Church has been the locale for a number of such prior distributions by various donors, including by the Catholic Charities Built In Queens.
Things To Do NYC / Events This Weekend
Mets host Yankees at 7.10 pm Saturday at Citi Field and Yankees host Mets at 7.05 pm at Yankee Stadium Sunday. No attendees will be allowed, but the games will be shown on the Yes Network on TV and WFAN radio.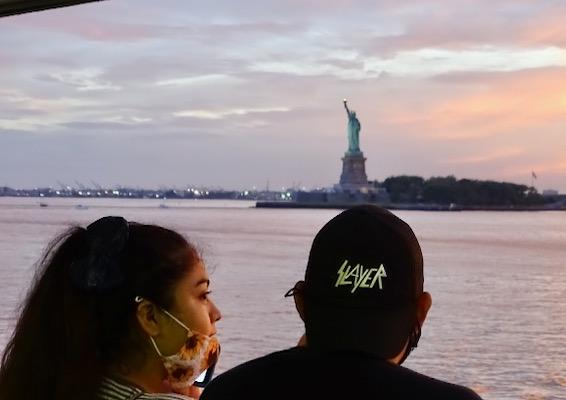 The Statue of Liberty island will open on Monday, July 20th. The statue itself will remain closed, but there will be limited souvenir and food shopping along with restrooms. The Ellis Island and the Liberty Museums will remain closed at this time. Both sites are part of the National Parks System. There are also new rules for a visit - https://www.nps.gov/stli/
St. John the Divine opened its doors to visitors from 7.30 am - 1 pm daily. No word yet on when services will resume. https://www.stjohndivine.org/
St Patrick's Cathedral reopened on June 28th for two daily services at 25% capacity on weekdays and two to three services daily on the weekend. They are suffering a $4 million revenue shortfall as a result of the Corona Virus pandemic - https://saintpatrickscathedral.org/
The piazza style dining in cordoned off streets continues on weekends beginning 5 pm Friday and at noon on Saturday and Sunday - ending at 11 pm each night. New streets and restaurants continue to be added to the original list, as clusters of restaurants apply and receive authorization for piazza style dining on their blocks / streets.
https://www1.nyc.gov/html/dot/html/pedestrians/openstreets-restaurants.shtml
The implementation of the curbside / sidewalk dining by local restaurants has been well received and appears to be a success. Thus this week the Mayor announced that it will be extended through October 31st.
Just over a week ago, on Thursday, July 9th, the Mayor extended the ban on large events requiring a city permit, through September 30th. The rationale for this extension is that states like Florida and Texas have seen surges due to large scale gatherings, where social distancing and mask norms were difficult to enforce and hence violated, leading to huge surges of the number of CoVid infections in those states. This ban extension includes NYC street fairs.
---
Phase III Reopenings NYC Layoffs, Economic Comeback Looks Slow, Mail In Vote Delays & Fraud, Tale of Two Economies Tech vs Bricks n Mortar,
Things to do This Weekend in NYC
Bit by Bit NYC Emerges from the CoVid Pandemic Shock ...
... but it's Increasingly Looking Like It Will be a Slow Recovery
July 10, 2020 / NYC Neighborhoods / NYC CoVid 19 Special Section / News Analysis & Opinion / Gotham Buzz NYC.
Weather. The temperature highs will be in the high 70's Friday, rising to about 90 degrees on both Saturday and Sunday. There's a 100% chance of inches of rain throughout the day Friday, with some rain - about an inch - in the late morning / early afternoon on Saturday, and then clear on Sunday. Humidity will be in the 90% plus range on Friday, dropping to 80% on Saturday and down to 65% on Sunday. There will be wind gusts of up to 20 - 26 mph on Friday, settling down to 5 - 10 mph on Saturday and Sunday.
We began to return to some measure of normalcy this week as NYC moved into Phase III of the reopening. Restaurants sprung back to life with sidewalk and curbside seating which seemed to fill up pretty well in the first week of opening. Rain will dampen that enthusiasm today and through mid afternoon tomorrow, but I expect seatings to resume later in the day Saturday.
Things to do in NYC This Weekend
The Mayor also announced the opening of 22 European piazza style dining streets in all five boroughs [scroll down to July 2nd post for a listing of them]. Some of these NYC 'piazzas' opened last weekend. I visited the one on Restaurant Row in Manhattan and it looked to be a success - see photo.
While things haven't returned to normal, and likely won't for some time, they are becoming more normal from week to week. And there's more to do these days, than there has been for a long while, for those who want to get out and about.
New openings this past week include:
---
July 4th Weekend & Fireworks NYC Budget Piazza Style Dining in NYC BLS Unemployment Numbers Faked Phony Fiscal Conservatives
July 4th Weekend NYC: The New Normal is About Adjustment & Simplicity
The NYC Budget, NYC Events, the Economy & CoVid Update
July 2, 2020 / NYC Neighborhoods / NYC CoVid 19 Special Section / News Analysis & Opinion / Gotham Buzz NYC.
George Floyd Protests, the NYPD and other NYC Budget Cuts
The George Floyd protests seem to have abated, over a month after his death. The new NYC budget does cut about a billion from the NYPD budget by reducing the staff from 36,000 to 34,000 employees, cancelling the most current class of new cadets, and reallocating school security to the Department of Education and homeless engagement to social services units. About 5,000 people work in the school security program and that will be transferred over a period of time to make sure it works properly. Another$160 million was allocated to summer youth programs [$115 million], as well as to address food insecurity [$33 million] and housing [$8 million].
The overnight Staten Island Ferry service was also cut for the time being. That affects about 4,250 riders per night based on 2019 statistics. Other cuts included in the NYC budget include an $800 million cut for schools, a 5% - 7% cut to all departments, some labor savings [$1 billion]. The labor savings could result in NYC layoffs in the Fall if other solutions aren't found. The cuts were due to a mix of actual and expected NYC revenue shortfall of about $8 - $9 billion. City Councilmember Helen Rosenthal of the Upper West Side tells us that about $4 billion of the shortfall will be made up by the Mayor's rainy day fund, which de Blasio had prudently set aside to address unexpected events.
The Mayor also announced that NYC public schools would be reopening in the Fall. He said he was working with the unions to implement safe plans which would include social distancing measures which would possibly take larger classes online, stagger schedules to fill the school with fewer students at any given time, implement cleaning efforts and staggered lunchtimes. The Governor noted that ultimately it's his call on school reopenings. Nonetheless, the Mayor said that NYC was working to submit a plan by late July / early August.
NYC Moving to Phase III Monday but Indoor Dining on Hold
Because of the upturn in CoVid infections in other states as noted below, the Governor and Mayor have put indoor dining in NYC on hold. Nonetheless, the rest of Phase III will continue as planned on Monday, July 6th. Phase III also includes the opening of personal care businesses such as tanning, waxing & nail salons and spas.
Piazza Style Dining to come to 22 Streets in all Five Boroughs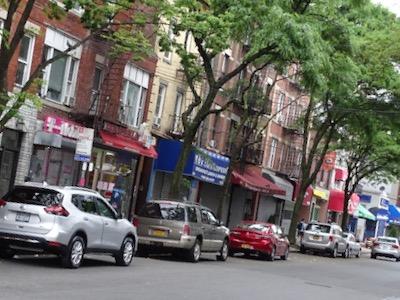 The Mayor announced efforts to mitigate the impact of the delay of the opening of restaurants indoor areas by further opening the streets to restaurateurs over the weekends beginning Friday evenings - in what was described as piazza style dining. Expanded dining areas are planned for 22 streets around all five boroughs in the city including Restaurant Row in the Hell's Kitchen neighborhood of Manhattan, Mulberry Street in the Little Italy neighborhood of Manhattan, and streets in Chinatown at Doyers Street, the East Village at Broome and Orchard Street, Harlem at 101st Street and Lexington, Gansevoort & 13th in the West Village, Broadway and 25th in the Flatiron District.
In the outer boroughs there's Arthur Avenue in the Little Italy / Belmont neighborhood of Bronx [7/10], New Dorp at Hylan Blvd in the New Dorp neighborhood of Staten Island, Bell Blvd in the Bayside neighborhood of Queens, and in Brooklyn a number of streets in DUMBO between the Brooklyn and Manhattan Bridge near the water in Brooklyn, 5th Avenue in the Park Slope neighborhood of Brooklyn, at Reed Street and Van Brunt near the Fairway in the Red Hook neighborhood of Brooklyn. And speaking of Fairway - they're planning to close three stores as a result of the pandemic including the one in Red Hook, another in Harlem and one on Long Island.
In Phase II NYC had started to clear the way for restaurants to occupy the curbside parking spaces in front of their dining / drinking establishments to allow the serving patrons outdoors. This appears to have worked well, with - thus far - no attendant substantive increase in CoVid cases. This is even though many to most of the folks I see dining and drinking outside aren't wearing masks. This is understandable as it's hard to eat and drink with a mask on, as I tried it a week ago and didn't like it.
But for the people who are most susceptible to severe illness - and even death - due to CoVid, they are advised to continue to exercise caution, even in the outdoor dining and drinking setting, as the consequences for them are too severe to take the risk.
---
NYPD Protests Continue, Macys NYC Fireworks Begin & NYC Restaurants Hit the Streets - July 4th Week NYC
July 4th Week - NYC Events & Happenings
City Restaurants Turned Inside Out, NYC NYPD Protests Continue, Broadway Cancels Fall Season, Major League Sports Update, Elections Results Still Unknown with Lessons for the Fall & July 4th Fireworks Begin
June 29, 2020 / NYC Neighborhoods / NYC CoVid 19 Special Section / News Analysis & Opinion / Gotham Buzz NYC.
NYC entered Phase II of its economic reopening a week ago. As part of that phase, restaurants were allowed to serve customers on the sidewalks in front of their establishments. Over the past week or so, more and more people have returned to enjoying a restaurant meal in a social milieu. Now when I'm returning home around or after dinner time I feel as if I'm walking right through the center of several restaurants.
Restaurants Turned Inside Out
It's kind of interesting, because I get to see the entire clientele without having to enter the restaurant and I can also see what the food looks like. I reckon the downside is that while it seems generally the customers have masks which I see lying on the tables, they take them off or pull them down while there. This makes sense as eating and drinking with the mask on is not feasible. The downside is that while I used to walk around the neighborhood without wearing the mask [it's ok out of doors when distancing six feet ], I've started wearing my mask out of doors while I'm walking through these restaurant seating areas ... just to be safe. The photo above was taken in Sunnyside Queens this week.
Phase III is expected to begin next week, and on Wednesday the Governor and Mayor will announce whether or not restaurants will be allowed to serve customers inside. There's reluctance to do so, as it is believed that the in house social interactions are one of the leading contributors to others states now seeing a surge in CoVid cases.
---
NYC Phase II & Phase III Reopenings NYC Fall Events Cancellations Fireworks NYS Primary Election Results Delayed Mail In Vote NYC
Week & Weekend Update of Events in NYC
Planned Openings & Fireworks, Phase II & III Economic Reopening, Life in the City & Primary Election Results Remain Open Due to Large Mail in Vote
June 26, 2020 / NYC Neighborhoods / NYC CoVid 19 Special Section / News Analysis & Opinion / Gotham Buzz NYC.
On Monday NYC entered Phase II of the economic reopening, which among other things included curbside restaurant service, limited office openings and limited capacity retail. That put a lot of people back to work and seemed to give the city more of a normal feel. The Mayor quipped that it was the first time in a while that he got caught in a traffic jam.
NYC Plans Move to Phase III on 7/6/20
Assuming New Yorkers maintain their CoVid protocol vigilance, we'll be moving to Phase III on Monday, July 6th. This includes the reopening of Personal Care services such as nail salons, gyms, as well as limited capacity in restaurant dining.
A Word of Caution - CoVid Resurgences in Reopened States
But it's worth making a note of caution, as other states – such as Texas, Florida, California and Arizona which beat us to the punch in reopening their economies – have sparked a huge resurgence of new CoVid infections. Texas, Florida and Arizona have put their economic re-openings on hold. Florida beat its previous high rate of CoVid infections on Thursday, nearly reaching 9,000 new infections in a single day. And an increasing share [about half] of these infections have been found in people between the ages of 25 – 45.
---
NYC Phase II Reopening Fathers Day Junetteenth NYS Primary Election NYC
NYC Life: Juneteenth, Summer Begins, Fathers Day, NYC Phase II, Atlanta Shooting & Election
The NYC Boroughs Showing Increasing Signs of Economic Life, but ...
June 19, 2020 / NYC Neighborhoods / News Analysis & Opinion / Gotham Buzz NYC.
The Mayor announced we're moving to Phase II of the economic reopening beginning Monday. According to a missive by Councilmember Van Bramer, Phase II means that restaurants can resume serving people on sidewalks, at curbside, in opens streets and plazas and in backyard seating - but they need permits which may be obtained at nyc.gov and he notes that restaurateurs do not need to apply separately for the liquor permit.
Retailers can now serve people in their shops by limiting capacity, while following mask, [barrier?] and cleaning protocols. The same is true for hair salons and barber shops. And realtors and auto dealers can resume working with clients, as can commercial building operations and offices on a case by case basis.
The photo at right was taken near Borough Hall in Brooklyn earlier this month.
On June 19, 1865 the Last Texas Slaves Were Freed
Juneteenth Celebrates the End of Slavery in the U.S.
Juneteenth is the date when the Union Army arrived in Galveston, Texas and informed all of the slaves there, that they were free. Abraham Lincoln had issued the Emancipation Proclamation in January 1, 1863 - but rumor has it that word didn't reach Texas slaves until two and a half years later.
On Wednesday, June 17th, Governor Cuomo signed an Executive Order making today a holiday for NYS employees. There are also a number of marches and rallies to celebrate Juneteenth in all five boroughs, most beginning between 12 noon and 4 pm, which you can find by doing a search for 'juneteenth nyc'.
---
CoVid Science Update Asymptomatic Carriers Mask Unemployment Trump Hoax BLS Statistics & CoVid Rx NYC
Where We At?
These Certainly are Crazy Times & this is a Brief Update
June 15, 2020 / NYC Neighborhoods / NYC CoVid 19 Special Section / News Analysis & Opinion / Gotham Buzz NYC.
In mid March we slammed up against a CoVid pandemic and NYS Paused in order to thwart the rapid spread of the sometimes deadly disease. Then, after we appeared to slow the virus spread, and we were slowly re-opening economic activity - a new crisis of conscience and societal awakening - was layered atop the pandemic.
The social outrage, at what appears to be the murder of a man at the hands of a Minneapolis policeman, sparked protests across the nation and around New York City at what appears to be unnecessary municipal police violence and brutality targeting racial minorities, acted upon by a few members of the police forces around the nation.
We have covered both of these stories in prior reports and what follows is a bit of a catch up of the past couple of weeks and look forward into the next couple of weeks.
CoVid Science Update
A number of reports have provided updates into the nature of the Corona Virus. These include what impact wearing the masks has, how the disease spreads via air and via surfaces, and the contagiousness of asymptomatic CoVid carriers on the general population. I think it's important to remind folks that we're not even a year into the spread of the sometimes deadly disease, so look at all of what follows as still being somewhat preliminary.
CoVid Science Update – Wearing Masks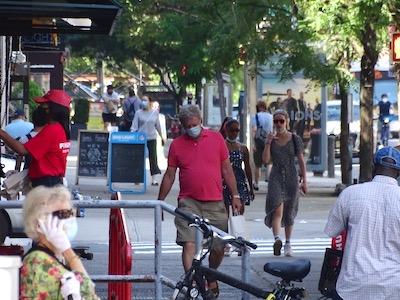 The wearing of the masks does appear to help, but it is most helpful in containing the spread by limiting the airborne virus by infected carriers. Defensively it also appears to help, but substantially less so, if you're in close quarters with an infected person. According to a May 17, 2020 report in the South China Morning Post a study using hampsters,
"… found the rate of non-contact transmission – in which the virus was transmitted via respiratory droplets or airborne particles – dropped by as much as 75 per cent when masks were present."
The study was done in a room, which is important to note because out of doors, this same study has not been replicated. So wearing masks appears generally good. But it's important to point out that the reason it's good goes back to the original WHO [World Health Organization] and CDC [Center for Disease Control] guidance, which is that it is most effective in containing the spread by an infected carrier. Wearing masks has been found to be less effective in preventing the spread if the carrier is not wearing a mask even if the potentially infected is.
---
George Floyd Protests NYC CoVid 19 Pandemic 2020 NYC
George Floyd & Pink Floyd
Trying to Make Sense in a Senseless World
May 28, 2020 / NYC Neighborhoods / CoVid in NYC Special Section / News Analysis & Opinion / Gotham Buzz NYC.
I watched the George Floyd protests unfold on the nightly TV newscasts for a couple of days before venturing out myself to see what I might learn. The protests began on Friday, May 29th in NYC, following the death of George Floyd, an African American who was asphyxiated, apparently due to a Minneapolis policeman holding a knee over George Floyd's neck for nearly nine minutes which was caught on video.
TV News Appears to Sensationalize More than Inform
On Saturday night Fox News ran and reran the same footage multiple times of a car burning, seeming to hype and sensationalize the footage into a full blown 'riot'. The a lot of the Fox footage was taken from the air, in a helicopter which they lease (reportedly) for millions annually, which again repeatedly showed video of the crowd below, which appeared to be mostly our men in blue. So given little good video, they talked about groups dallying into the police and back again - but really didn't seem to have any video to support their claims. The next day Mayor de Blasio reported that there were no deaths and no serious injuries to members of the NYPD or the crowd. But there was some looting.
An NBC news account made the situation seem far more chaotic than it was by shaking the camera, providing the appearance of chaos. And so on.
More Photos & Video Coming Wednesday
Covering the George Floyd Protests in NYC from the Ground - Not from a Cushy Corporate Media Chopper
The 'crisis' seemed to be more manufactured by the TV news, than by what was actually happening on the streets, which is why I decided I needed to cover this myself. Second hand TV news seems increasingly like garbage news, but before I could make such a claim, I had to see for myself.
Having grown up in a newspaper family, I've been watching the news and presentation of it all of my life, beginning with the Kennedy assassination, which my father made all of us watch as he said it was history in the making. Back then the news was owned by dozens, if not hundreds of independent newspapermen and broadcasters, so like social media, there was a variety of news presentations and you could pick from them.
Today large multi-billion dollar corporations control most of the news we see, and it seems their focus is largely centered around profit driven ratings instead of a fair and balanced presentation of the news. This is why they seem to hype, sensationalize and distort Americans' perceived reality in order to keep them glued to the tube. And the hyping and sensationalizing is not getting better - it's getting worse.
No longer can you turn on the TV to be informed, but rather to be scared, angered and far too often - to become disinformed.
---
CoVid 19 Pandemic 2020 Failed Federal Response Failed Reporting & Real Estate Prices & Subway Cleaning NYC
Unemployment Rises to 40 Million, Trump Fires FIVE Inspectors General Overseeing his Handling of the Largest Stimulus Bill in History & Life on the Ground in NYC
May 28, 2020 / NYC Neighborhoods / CoVid in NYC Special Section / News Analysis & Opinion / Gotham Buzz NYC.
If things appear to be chaotic these days, that's because they are.
America First - #1 in CoVid & Record Breaking Unemployment
Since the CoVid Pandemic began, new unemployment claims have risen by 40 million in the nation. That's out of an estimated American workforce of 158 million - meaning that 25% of Americans have lost their jobs since the pandemic began.
The April unemployment was reported at nearly 15%, while the May unemployment report is expected to rise to in the neighborhood of 20% - 23%. And according to the Federal Reserve, the June numbers could come in a bit worse than May. As a point of reference, during the worst days of the Depression, unemployment came in just under 25% before the American people fired Herbert Hoover.
Trump's Litany of Distractions, Enabled by Network TV Boobcasts
But the Donald isn't talking about the pain Americans are suffering from the pandemic, where over 1.7 million have been infected and over 100,000 have died. Nor is he talking about the pain and anxiety that is being felt by the 40 million Americans who have lost their jobs.
Nor is he willing to talk about the firings of five Inspector Generals who had been charged with overseeing the integrity of the largest stimulus package in American history - funded by America's babies and unborn children. It's like taking candy from a baby, only this time it's money - and lots of it.
The five Inspector Generals include one from Health & Human Services, Department of Defense, State Department, Intelligence Community and the Department of Transportation. Australian billionaire Rupert Murdoch's Goebbels-like propaganda machine - including his Fox News, Wall St Journal and NY Post appeared to support the firings. I wonder what Rupert's share of the predatory propaganda plunder is?
So what is the Donald talking about, repeated nightly on the TV News broadcasts, who I've come to view as the great enablers, and now think of as the nightly news boobcasts ? Anything else.
This week the list of TV News amplified Trump outrages included: 1) Twitter exercising its freedom of speech by putting suggestions that Trump Twitter followers get off their lazy bums to click into fair and balanced information checks of the Donald's disinformational tweets. 2) Prior to that Trump attacked the Governor of North Carolinafor following the CDC guidelines vis a vis reopening the economy. The reason? The Donald appears to want a jam packed media extravaganza at the Republican National Convention that was scheduled to be held in Charlotte, North Carolina in August. 3) Another of the shock jock president's distractions was his insinuation that mail ballots are fraudulent - WHICH MIGHT COME TRUE IN November as Trump is replacing the outgoing Postmaster General with a Trump donor / businessman from North Carolina. 4) And the most incredulous of the distractions was Trump's allegations having to do with MSNBC commentator Joe Scarborough and a decade(s) old death of someone who worked for him.
---
CoVid 19 Vaccines Timeline to Normalcy Economic Snapshot NYC CoVid 19 Pandemic 2020 NYC
CoVid Vaccine Update, Gauging Timeline for Return to the New Normal, Economic Snapshot & ...
May 25, 2020 / NYC Neighborhoods / CoVid in NYC Special Section / News Analysis & Opinion / Gotham Buzz NYC.
Memorial Day was a beautiful sunny day, with temperatures into the 70's, and dry. Given the month of May is nearly over, I thought I'd do a recap of what has transpired during the month to gauge how far we've come and how far we have to go to return to the new normal.
Let's start with a quick update on the CoVid virus itself. As we entered the month of May, new CoVid hospitalizations were running about 800 per day. As of Governor Cuomo's last few reports, the number of new hospitalizations is running at between 200 – 300 per day. The net daily intubations have been running negative [meaning more people coming off than going on] for most of the last couple of months ranging from close to zero [meaning folks coming off intubations were about equal to those going on] to nearly 150 more coming off than going on.
As we exited April, NYC and NYS were closing the popup hospitals located primarily around the city, as the existing facilities were moving into a position where they were able to handle the sick patients entering the healthcare system. Overall both NYC and NYS have freed up a considerable amount of hospital and respirator capacity, so that most parts of the state will be economically open in the Phase I stage by this coming week – with the exception being NYC. NYC has met six of the seven metrics required to enter Phase I of the reopening of the economy. The seventh metric is to free up enough hospital capacity [30% available capacity is the target] in order to reopen safely, according to the guidelines outlined by NYS Governor Cuomo.
It's important to remind folks that NYC, with a population of about 8.5 million, represents nearly half of the approximately 19.5 million population of NYS – and that we're far more densely packed into a far smaller space than likely anywhere else in the nation. I mention this to help folks understand that we, in NYC, have the highest hurdle to transcend to move toward the new normal. But that said both the Mayor and the Governor believe that if the trends continue, NYC should be in a position to move into Phase I sometime within the first two weeks of June.
Phase I allows for construction, manufacturing and curbside retail to resume.
In prior reports we've identified the people most at risk of dying from the disease should they contract it. These folks still need to tread cautiously, as well as the folks who surround them, as no cure is in sight – regardless of what you may hear on the ratings-driven TV news or from a flailing president who oftentimes seems more concerned about the impact of the virus on his re-election chances, than on Americans' health.
Scientists and pharmaceutical organizations around the world on working on numerous different therapies which may help speed recoveries. There are eight new vaccines that are in some stage of clinical trials, and a reported 110 vaccines in the works. The eight in clinical trials are only in the early stages of clinical trials, which are used to determine the efficacy and safety profile of a drug.
---
CoVid 19 NY Pause Ending June NYC CoVid 19 Pandemic 2020 NYC
Governor Cuomo to End NY Pause on 5/15 but ...
NYS Regions Must Meet Guidelines to Re-Open & While Some NYS Regions Qualify - We in NYC are Not Yet There
May 11, 2020 / NYC Neighborhoods / NYC CoVid 19 Special Section / Gotham Buzz NYC.
As of May 15th the NY Pause program put in place by Governor Cuomo in mid March will come to an end. NY Pause was essentially a state-wide lockdown of residents and businesses deemed 'non-essential'. We'll have been in lockdown for two months.
NYS Regions Must Meet the Following Guidelines Prior to Re-Opening
But once the statewide lockdown ends on Friday, regional / municipal lockdowns will continue until such time as each region meets seven guidelines outlined by the Governor. The seven metrics that a region must meet are a two week decline in: 1) total hospitalizations, 2) new hospitalizations, 3) hospitalized deaths, and must have a 30% available share of 4) hospitalized beds and 5) Intensive Care Unit beds, and must have testing capacity / implementation of 6) 30 people per thousand monthly, and 7) 30 contact tracers per thousand in alignment with being able to follow up on potentially infected people.
---
CoVid 19 Balancing CoVid Spread Health Safety & Economy NYC CoVid 19 Pandemic 2020 NYC
CoVid Back to Work NYC – Part III
Mayor & Governor Attempt a Balancing Act Worthy of the Flying Wallendas
May 3, 2020 / NYC Neighborhoods / NYC CoVid 19 Special Section / News Analysis & Opinion / Gotham Buzz NYC.
Well, at least we had a pleasant weather weekend. People were out and about again in greater droves than they have been in about a month and a half. It was just nice to stretch one's legs, soak in a bit of sunshine and see people again … albeit at a social distance.
Looking ahead the Mayor and Governor are in a tight spot, as people's economic needs begin to weigh heavily upon them, given a second month of rent and other payments have come due. Thus these two intrepid leaders need to work out a path to economic recovery, while not letting up on keeping the evil CoVid virus in check. My intent here is to add my two cents in hopes of stimulating dialogue and actions in that direction.
Putting Things In Perspective
Let's start with what has happened this past week. NYS CoVid Hospitalizations had skyrocketed to about 19,000 the week of April 13th, 2020. By this past weekend they had fallen to about 10,000 – nearly half of the peak.
At the time the Governor and Mayor, with federal government assistance, had put in place plans to accommodate the skyrocketing infected numbers, which as of April 13th had hit 195,000 people in New York State and about 107,000 in New York City. Today the cumulative totals for New York State are 318,000 and for New York City 177,000.
Brief History Of How Covid 19 Started In NYC & NYS
The first person identified with the CoVid virus, was a Manhattan healthcare worker who had picked it up overseas. She tested positive or it became publicly known on March 1st, 2020. A week and a half later, on March 10, 2020, Governor Cuomo set up a containment area in New Rochelle where there was a significant outbreak. The Governor's NY Pause – essentially shutting down non-essential business – began evolving shortly thereafter.
---
CoVid 19 Online Learning NYC Remote Access Schooling NYC CoVid 19 Pandemic 2020 NYC
Through Wind, Snow, Rain, Sleet & CoVid - Education Goes On
Or … the Wild and Whacky World of Online Learning in the Age of CoVid
April 27, 2020 / Corona Virus in NYC & NYS CoVid 19 / NYC Neighborhoods / News Analysis & Opinion / Gotham Buzz NYC.
As we anxiously await the return to the new normal, being bombarded by repetitious daily TV newscasts, the Donald's Daily Disinformation Show, and what seems Rupert Murdoch's unending propaganda in the Wall Street Journal and on Fox News, there are a few bright spots, but you have to look for them.
I thought the migration from school classrooms might be one of them, so I set out to find out what that experience felt like to both educators and students at the elementary, high school and college levels. As I interviewed only two students and two teachers, this is an anecdotal report about the migration from classroom to computer.
The mass migration began the week beginning March 9th, 2020. College students around the nation, including the CUNY and SUNY systems, were told their classes were being discontinued and they were instructed to pack their things and return home. By the start of the next week, beginning March 16th, NYC public elementary and high schools were also closed. Private schools more or less closed their doors in tandem with the public schools.
During that week of disbandment, the world of education began a mad scramble to figure out how to continue the education process – without classrooms, schools and interpersonal contact. This was not a mean feat.
Nonetheless, educators scrambled, ramped up to speed using interactive platforms like Zoom and Google Hang Out, which includes Google Meet & Chat, and Google Docs. The educators also started figuring out how replace lectures and moderated classroom discussions by using videos and presentations / documents.
Based on the four interviews I conducted, it seems there wasn't any one formula used, but rather a whole slew of different approaches. Teachers used more different approaches to online learning – depending not just on the subject matter - but also on the audience aka the class.
College Professor's Experience Migrating Online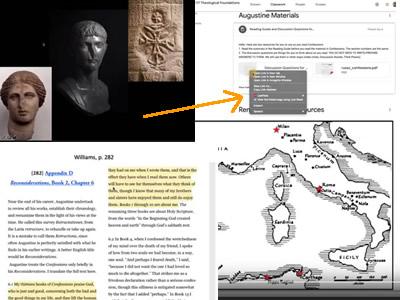 Thomas Bolin is a religious studies professor at a small liberal arts college. He teaches three classes – one is about American Evangelicalism, which examines the changing face of religion in America. He teaches two classes of Ancient Wisdom, which examines Biblical, Roman and Egyptian philosophies. This course ends with each student creating their own personal philosophy.
Professor Bolin said he started by taking a technology inventory of his students including computer and internet access. The real technological issue wasn't access to devices as nearly everyone has a smart phone and computer but rather access to internet with enough bandwidth at the times needed.
After he'd completed the technology inventory, he set out devising a teaching game plan. To that end he began developing videos, which he posted so that the students could access asynchronously – meaning on their timeframe. His reasoning was that as some of his students lived in different time zones, and some had issues accessing high speed internet at home because of shared bandwidth and devices, this would enable all to keep pace with their classroom peers.
He said he receives a slew of student emails after each video post, which he answers personally. He said he also checks in with each of his students at least once per week.
Professor Bolin also said that he began creating reading guides for many of the assigned readings to initiate interaction, circular discussions and he paired student to interact.
I asked him if he was working more or less these days. He said more … that the five day week had become a continuous stream of seven day weeks … that work filling his days has become like gas filling a room.
He noted that it's far more difficult to tell how plugged in each student is to the subject matter. He said that it was likely for that reason that Princeton went to Pass / Fail when they initiated the migration from in class to online. He opined that in spite of the additional work he's had to do, the students were likely getting a reduced educational experience. And hence, he reasoned, the pass / fail is a means of acknowledging the reduced expectations.
I'm paraphrasing but he said something like, "Education is learning about and through community, interpersonal interactions, which ultimately lead to growth. That's not something that can be well replicated online."
---
CoVid 19 Origin Mitigations Temperatures Testing CoVid 19 Pandemic 2020 NYC
CoVid Crisis – Back to Work Part II
Jury Rigging / Do It Yourself Methods to Get Back to Work
April 24, 2020 / Corona Virus in NYC & NYS CoVid 19 / NYC Neighborhoods / News Analysis & Opinion / Gotham Buzz NYC.
NY Pause Continues Through May 15th Pending an Update
First a couple of announcements were made the past couple of weeks which hint at when we will begin returning to the new normal. With hospitalizations declining / stabilizing and intubations and new positives declining, Governor Cuomo extended NY Pause to May 15th, which keeps open essential businesses, but closes the non-essential businesses until such time as there's enough slack in the healthcare system / hospitals to accommodate any sort of resurgence in Corona Virus patients that may occur as a result of the re-opening.
Governor Cuomo told the Donald NYC and NYS wouldn't need the USNS Comfort any longer, as the emergency crisis has subsided. As noted in an earlier report, the build out at the Brooklyn Cruise Terminal was put on hold, pending a more definitive direction in the CoVid hospitalization numbers. The photo above shows a retailer temperature screening customers before they enter the store [photo credit Dantanyan].
Large Public NYC Events Cancelled thru May
Biggest Events in June Aren't Likely to Occur & NYC Public Pools will Likely Remain Closed Through the Summer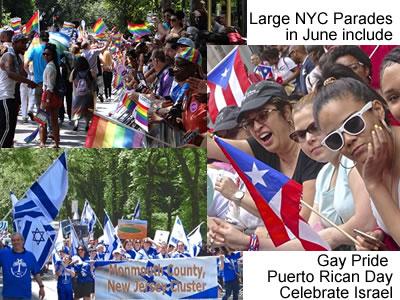 As mentioned previously, Mayor de Blasio seemed to think that the NYC public school system will remain closed through the end of this school year. The Mayor also said that large public gatherings won't resume until at least June 1st, and even after, that the three largest public events in NYC in June [the Israel Parade, the Puerto Rican Parade and the Gay Pride Parade in both Manhattan and Queens] aren't likely to take place this year - but no final decision has yet been made. Other large public events including street fairs and other parades will not take place through May and there will be an update before then about what happens beginning in June.
The Mayor also said that NYC public pools will likely not open this summer because of the challenges of keeping people socially distanced / safe from the spread of the Corona Virus. Also, the Plastic Bag ban enforcement was pushed back to May 15th some time ago. As of this report, that enforcement date still stands, but like so much related to the CoVid 19 crisis, the date could be extended further. And the special election for Queens Borough President was cancelled and will be held in tandem with the NYS primary and general election. Lastly, the Macy's 4th of July Fireworks are still planned, but like everything this Spring, is still subject to change.
---
CoVid 19 Virus Characteristics Contagion Spread Mitigation Containment Theapies Cures CoVid 19 Pandemic 2020 NYC
Back to Work Part I: Understanding the CoVid 19 Enemy
Review SARS-CoV-2 Characteristics – Function & Contagion
April 17, 2020 / / Corona Virus in NYC & NYS CoVid 19 / NYC Neighborhoods / News Analysis & Opinion / Gotham Buzz NYC.
As noted in my last report, we've moved from emergency management to crisis management. That is simultaneously the good news and the bad news. I expect the crisis in one form or another will be with us for some time to come. But forecasting what the future looks like is at best a precarious endeavor.
Everyone is now trying to figure out a way back to the new normal, which means living with a incurable virus in our midst, until such time as therapies, cures or vaccines are found and proven to be successful.
So what does the path forward look like?
The image at right was created by Brooklyn artist Craig Ward of bacteria he collected on the subway and made into artistic renditions.
Governor Cuomo Begins Sketching a Back to Work Plan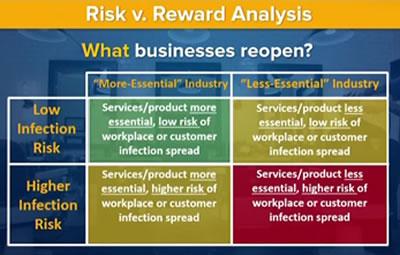 For starters Governor Cuomo extended NY Pause through May 15th. NY Pause is the directive to close social gathering places and venues, schools and non-essential businesses. Within the past week Mayor de Blasio said the NYC Public School system would not reopen this school year.
Governor Cuomo laid out a sketch of a conceptual plan, which likely came from one of the consultant groups, as it looked a lot like the growth share matrix devised by Boston Consulting Group. The growth share matrix was designed for companies to use to evaluate the businesses they are in, to determine whether to continue investing in them or to begin cashing out of them. The divisions in high growth businesses that are profitable are the ones to keep backing, while the companies in the low growth low profitability businesses are the ones to sell, close or grind out every last dollar.
Governor Cuomo's matrix axes [plural for axis] has high and low infection rates along the y axis and more essential / less essential along the x axis. The more essential and less potential infection the quicker you're back to work. The less essential and the higher the potential infection, the longer before you're back to work.
---
New Yorkers Appear to Turn the Corner on the Corona Virus Pandemic
Cuomo, de Blasio & YOU have been doing Great
New Yorkers Appear to Turn Corner on the Corona Virus Crisis
April 12, 2020 / Corona Virus in NYC & NYS CoVid 19 / NYC Neighborhoods / News Analysis & Opinion / Gotham Buzz NYC.
I hope you had a good Easter / Passover weekend.
Based on what I observed, albeit with very limited movement and anecdotally, New Yorkers appeared to stay at home, self isolating over the holiday weekend.
This sort of compliance with government guidance is what has enabled us to stem the spread of the - at times lethal - Corona Virus. And the levelling happened none too soon, as parts of the NYC hospital system were operating at full capacity - and in some cases over capacity.
Most of the metrics for the virus have been levelling off or even going down, while the only positive metric - daily discharges - continues to rise.
We appear to be transitioning from emergency management, to crisis management, and government officials are now even beginnning to look ahead at transitioning us back to what will be the new normal.
NYS & NYC New CoVid 19 Cases Level - Even Show Signs of Falling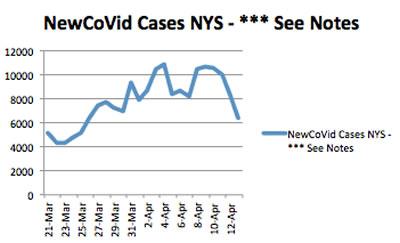 New CoVid 19 cases in NYS were down fairly sharply yesterday, based on the numbers presented by Governor Cuomo. But the drop may be due to weekend reporting discrepancies. In any case the number of new cases appears to have levelled off in both New York state and in New York City.
The key statistics that the Governor and the Mayor have been closely monitoring include new and net hospitalizations, new and net admissions to the Intensive Care Unit, and new and net intubations aka use of respirators. As you can see from the graphs, all have been falling. This data was collected from the Governor's daily press briefing, as well as from other media outlets such as the New York Times, on the days when the Governor didn't present all of the key metrics in his press briefing.
---
Travelogue of Covering the Corona Virus Pandemic in the NYC Boroughs from mid March to mid April 2020
Riding the Rails During the CoVid Pandemic in NYC
Observations of a Blogger While Covering the CoVid Story
April 9, 2020 / Corona Virus in NYC & NYS CoVid 19 / NYC Neighborhoods / News Analysis & Opinion / Gotham Buzz NYC.
I've been covering the CoVid Pandemic since it began in NYC, starting in the first half of March. At first my attention was focused on the closures by the Governor and Mayor as they began shuttering social events, social interactions and ultimately the economy.
It wasn't long before I shifted my attention to the growing numbers of people testing positive for the Corona Virus in NYC and NYS. This was followed by photographing the efforts by the NYC Mayor and the NYS Governor to build out additional healthcare capacity, to accommodate the projected growth of sick people, resulting from the spreading pandemic. They had a very limited time frame to complete this build out, before the influx of new Corona Virus patients overwhelmed the existing NYC and NYS healthcare capacity.
Most recently I've turned my attention to the economic hardships currently being borne by New Yorkers, particularly in small businesses and the folks working in essential services.
I've witnessed many people thanking the folks working in essential services - including healthcare, public transit, grocery and pharmacy outlets, and first responders - and I want to add my own thanks for all of the work they do, to keep the rest of us moving.
The photo above was taken about a week ago. A little bit of natural beauty helps keep things in perspective.
Reporter Travelogue - Startling Beginning With Closures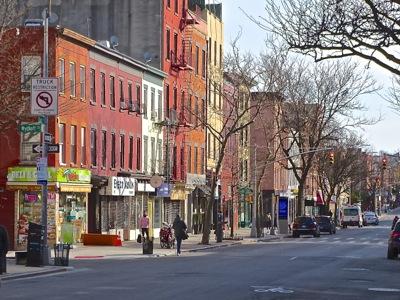 This is a travelogue about riding the MTA rails, along with essential workers, to do my part by providing independent first hand reports and context regarding what's happening here in NYC vis a vis the Corona Virus pandemic. Most of what I report is either not reported by the sensationalist, ratings-driven TV network news, or it's diminished in their reported accounts because it's contextual - not shocking.
The pandemic first hit my radar while I was covering a theater event at the LaGuardia Performing Arts Center. At that time I first heard that the Governor had started instituting surprising - and what at the time seemed draconian - measures designed to stymie the growing tide of CoVid 19 infections. In short order these actions were followed by the Mayor and it included shutting down restaurants and non-essential services.
The photo at right shows shuttered businesses along Court Avenue in Brooklyn during the NYC CoVid lockdown.
At the moment these governmental measures appear to be working, but I suspect maintaining discipline during the Passover and Easter holidays will be challenging. Afterall we have now spent over a month in communal isolation. But if people don't comply with the guidance provided by government officials, the pandemic will quickly resurge, and lengthen the time before we can all get back to the new normal. The Governor cited several examples from around the world including Italy, Hong Kong, Singapore and the Influenza pandemic of 1918 in the U.S..
---
NYC Hospitals Operating at Capacity, Corona Virus Curve Flattening ...
NYC Hospitals Operating at Capacity, CoVid 19 Curve Flattening, BUT ...
The Next Battle is to Stay Disciplined to Avoid a Resurgence
Will New Yorkers Comply during Passover & Easter Week?
April 6, 2020 / Corona Virus in NYC & NYS CoVid 19 / NYC Neighborhoods / News Analysis & Opinion / Gotham Buzz NYC.
Many NYC Hospitals are reportedly operating at full capacity, and in some cases operating at capacity plus.
The good news is that the supply chain of personal protective equipment [PPE], respirators and gowns has been holding - albeit on a tight supply. And there are still anecdotal reports, generally by the alarmist TV networks, that indicate there are a few spot shortages. If true, these shortages are the result of distribution issues, rather than any out-of-stocks by the city and state.
Nonetheless, the needs for protective gear and life saving equipment remain high priorities for both the Governor and the Mayor, as the supply chain is on a tight turnaround and the CoVid pandemic continues, albeit at a slackening pace, in the city and parts of the state.
The good news, as previously reported, is that we may be approaching the apex. The social distancing appears to have thwarted the worst case scenario, and may even have contained the spread from reaching the middle case scenario.
But the danger persists.
The chart at right shows the daily CoVid deaths stabilizing. But a number of the morgues are over capacity, and some of the bodies reportedly had to be stored in refrigerated trucks, which are affectionately referred to as mobile morgues.
The Real Challenge this Week is Getting Through Passover & Easter without Breaking the NYC & NYS Healthcare System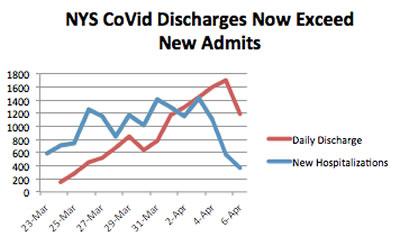 And the real test of it comes this week as both Passover and Easter come to play, when people generally come together to celebrate these traditional religious holidays.
To discourage people coming together in large numbers the Governor doubled the fine for violations of social distancing from $500 to $1000. Cuomo also extended the non-essential store closure policy for another two weeks - through the end of April.
In the Governor's daily press conference, he called upon local law enforcement to give tickets to people regardless of their religious affiliation, if they violate the call for social distancing. In doing so, Cuomo noted that not only are those who gather in such a manner putting themselves and their communities at risk, but they are also adding to the pandemic crisis, by putting first responders including FDNY, the NYPD, the MTA workers and the NYC / NYS Healthcare system workers at risk. A risk, which in many cases, ends up in death.
And given the hospital / healthcare system is operating at full capacity, if people start to break formation and begin disregarding the government social distancing guidance, they could potentially tip the balance of what seems a well managed pandemic crisis, into an all out disaster.
The chart above shows some good news, whereby the NYS daily CoVid hospitalizations are exceeded by the number of CoVid patients leaving the hospital. Remember - these numbers are driven up or down by our behavior as a whole community.
---
CoVid Testing in NYC now Widespread, the Curve for Severe Cases Appear to be Flattening
CoVid Testing Now Widespread, Growth Continues but doesn't Accelerate, Severe Cases Appear to be Levelling
April 4, 2020 / Corona Virus in NYC & NYS CoVid 19 / NYC Neighborhoods / News Analysis & Opinion / Gotham Buzz NYC.
It's been a while since we've had much good news. At right is a graph shown by Governor Cuomo at a press conference today. Over the past week or so, Andrew Cuomo appears to be moving toward one of the more optimistic scenarios. He expects that we may POSSIBLY hit the Apex sometime next week.
Mayor de Blasio also seemed focused on the immediate needs of next week, but the Mayor has not yet adjusted his long term view of what's needed. Perhaps the Mayor hasn't yet received 'the memo'.
New Daily Discharges Exceed New Daily Hospitalizations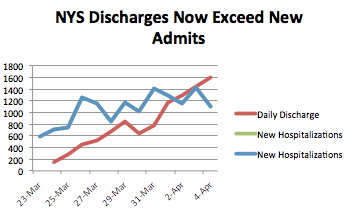 As you can see from the graph presented at right, the daily discharges at hospitals now exceeds the number of new daily admissions to the hospitals. Obviously that's a good sign, as more capacity is being freed up, as is being committed, providing breathing room for the entire system, which has been under some significant stress the past week or so.
Now be advised, the Network TV personalities are paid on the basis of their ratings performance - not keeping you properly and contextually informed - which is why you've been hearing that the sky is falling these past couple ofweeks.
To be sure, some hospitals that are under great duress. Elmhurst Hospital in Queens has been one of them, and I've heard, but haven't visited, Mount Sinai in Queens and Jacobi in the Bronx. But other hospitals aren't making the news because they're operating just fine. So bear in mind when you watch TV news you aren't necessarily getting the full picture - you're getting the ratings driven network TV news picture.
The bubbleheads on TV news seem to be paid on how well they read teleprompters, not on their intellectual or journalistic acumen.
---
The Corona Virus NYC Curve Appears to be Flattening, NYS CoVid 19 Cases Still Risingtion
NYC Curve Appears to be Flattening, NYS Numbers are Still Rising
Hospitalizations, ICU Patients, Intubations & Discharges
April 2, 2020 / Corona Virus in NYC & NYS CoVid 19 / NYC Neighborhoods / News Analysis & Opinion / Gotham Buzz NYC.
Well, there seems to be some good news, and Governor Cuomo has started hinting at it in his daily CoVid press conferences. A week ago, the Governor was talking about NYS hitting the apex of the curve in 21 days, which is in late April. This week the Governor started hinting that we may hit the top of the curve within the week. The Mayor, meanwhile has been saying that next week could be the start of the apex / wave.
My assessment differs from both the Governor's and the Mayor's. And while it's based on information provided by the Governor, I'm drawing a different, more optimistic conclusion. Part of that may be that I haven't been able to talk to anyone from the Governor's office who knows precisely what's in / not in the numbers the Governor has been providing. And it's also worth noting that both the Governor and the Mayor don't have the luxury of planning for the optimistic scenario.
Assumptions for the Analysis in this Report - Beware the Hype & Distortions of Anecdotal Reporting
Assuming the numbers hold and New Yorkers' behavior holds, NYC may have already hit its apex of the CoVid pandemic. Note that those are big assumptions, but they're assumptions based on current numbers and behaviors.
As I am sure you can appreciate, that's good news, as some NYC hospitals had reached their capacity in terms of beds and / or Intensive Care Unit beds with / without respirators. But while maxing out the capacity at some of the eleven hospitals that are run by the NYC Health & Hospital System - like Elmhurst Hospital in Queens and possibly Jacobi Hospital in the Bronx - it is not true for the privately run hospitals that represent a significant portion of the medical infrastructure of NYC. One exception may be Mount Sinai in Astoria, Queens which today was reporting that they're handling a lot of CoVid patients.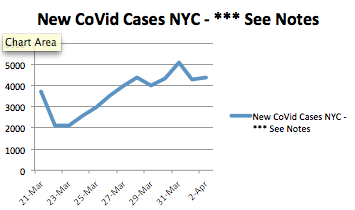 On Monday afternoon, March 30th, I spoke very unofficially to professionals from both Mount Sinai and also at Memorial Sloan Kettering - both in Manhattan - who told me at that time, that the operations at both of these hospitals were pretty much functioning somewhat normally.
So I think it's important for people to bear in mind, a shortage or over-capacity in one hospital, doesn't mean there's a shortage system-wide. The flip side of that coin is that we may have more capacity and supplies than is needed - but it might not be available in the places where it's most needed.
---
The CoVid Curve Appears to be Flattening - Javits Hospital USNS Comfort Navy Ship Hospital Samaritan Hospital Central Park Mount Sinai Manhattan NYC
The CoVid Curve Appears to be Flattening
Growth in Daily Hospitalizations & ICU Patients Appears to Slow
March 31, 2020 / Corona Virus in NYC & NYS / NYC Neighborhoods / Corona Virus in NYC & NYS CoVid 19 / News Analysis & Opinion / Gotham Buzz NYC.
Please note I tried to contact the Governor's Office for comment on this and have not yet heard back from them. I know they're busy, and we're not from the MainStream Media.
Nearly three weeks ago, Governor Cuomo issued an order for social distancing, by initially limiting social gatherings to fifty people or less. Mayor de Blasio supported the move that same day. As such most of the cultural venues in New York City suspended normal operations and events pending further notification or some future date. That was nearly three weeks ago.
That action was subsequently followed by further actions, limiting social gatherings to ten people and eventually just immediate households. On March 15, 2020 Mayor de Blasio issued an order asking bars and restaurants to close their doors except for deliveries / take out. That was more than two weeks ago.
A week ago while I was out photographing the empty, eerie NYC landscape, I noticed somewhat casually that somewhere between 10% - 25% of retail outlets were still open in Manhattan / Queens. Just a few days ago, while making another sweep through a couple of neighborhoods, the percent of those open had dropped to ghost town levels of 10% and less.
The bad news is that there's been a near stop to 'non-essential' life here and that there's an economic reckoning most folks are facing tomorrow on April 1st as bills come due.
The good news is that I've been tracking the numbers provided by Governor Cuomo and the curve does appear to already be flattening. The Governor has hinted at this by noting that the hospitalization rate had gone from doubling every 2 – 3 days at the outset a few weeks ago, to doubling every six days as of about a day ago.
But the good news goes beyond that. A couple of days ago, the Governor changed what numbers he was releasing to the public.
---
NYS & NYC Corona Virus Weekend - Testing Ramps, Testing Fails by Trump Administration, Grocery Buying & Stimulus Package Funded by America's Children
It's a Corona Virus Weekend NYC III
CoVid 19 Pandemic Continues to Keep Life in NYC & NYS on Hold
The Following Includes a Compendium of Closures & Expected Activity Resumption Dates [Subject to Change]
Updated March 29, 2020 from 3/27/20 / NYC Social Issues / NYC Neighborhoods / Corona Virus in NYC & NYS CoVid 19 / News Analysis & Opinion / Gotham Buzz NYC.
Weather. The Temperature highs will be in the high 60's Friday, dropping to 50 on Saturday and rising a bit to the mid 50's on Sunday. The temperature lows will be in the mid to high 40's all weekend. There is an 80% - 100% chance of a half inch of Rain on Saturday mid to late afternoon [3 - 5 pm] and a bit more than a half inch early Sunday morning [before 7 am]. Winds will be 5 - 10 mph all weekend. The Humidity will be rise from the mid 20% range Friday, to 60% Saturday and 80% Sunday. Click for NYC Weather.
MTA / Public Transit / Click here for the MTA Weekender.
The photo at right shows a man in Bryant Park last weekend enjoying a rare moment of solitude in the middle of a very densely populated city during the CoVid 19 shutdown.
On Thursday, March 26th, I headed toward CitiField to photograph it on what was supposed to be opening day. Major Leaugue Baseball was to begin that day with the Mets playing Washington at home, while the Yankees were to play Baltimore away.
Elmhurst Hospital is the Epicenter of Queens, which is Epicenter of NYC, which is Epicenter of NYS, which is Epicenter of the America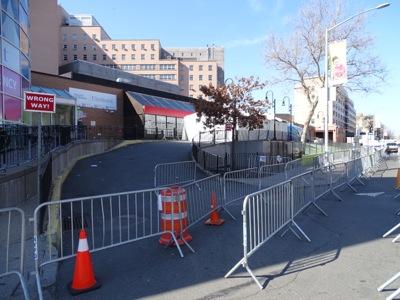 On my way I stopped to visit Elmhurst Hospital which had been labeled the CoVid epicenter of Queens that same day. Queens had become the epicenter of NYC by reporting the most cases in the city, and New York City is the epicenter of NYS, which is the epicenter of the U.S.
I visited Elmhurst Hospital just as they had closed the testing tents, which ran from 6 am – 4 pm. I spoke to one of the healthcare professionals there, inquiring as to whether they thought that there had been an overreaction to the spreading virus.
I was told that the virus was new, mutating, very contagious, and more lethal than the flu – so it should be taken seriously and managed in accordance with the general health risks it poses. Within the prior 24 hours thirteen people had died at Elmhurst Hospital.
On the subway the number of people wearing masks over their faces had grown significantly. I also noticed, for the first time, that a number of people were also wearing plastic gloves. Not long from now, everyone will be wearing Hazmat suits.
Well, at least it was easy to get a seat, and even easy to maintain the social distancing.
The photo above shows the testing tent outside of the Elmhurst Hospital in Queens on Thursday. In the prior 24 hour period 13 people reportedly died.
Small Businesses Have Closed or are Closing - Nothing's Moving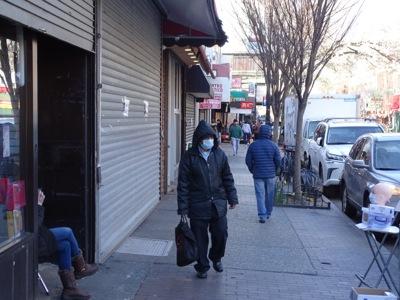 On my way home I stopped at a few small businesses I generally frequent. One had completely closed its doors for the past couple of days because business had been softening. I imagine staying open just wasn't worth the effort and expense. Another small business had shortened their hours, as business there had also softened, but there was still business moving. And at the third place I stopped, the owner told me they were going to close for a while, until things started moving again, as there just wasn't much / any business moving.
When I arrived at my own personal self quarantine station – which I used to think of as my apartment - I flipped on the tube. There in front of me were so many people, talking endlessly and saying so, so little. So I turned it off to restore a sense of calm.
What follows is a compendium of some of the major closings and announcements made over the past couple of weeks, as well as the anticipated time they plan to resume activity, but all subject to change.
The photo at right shows the business district on 82nd Street in Jackson Heights Queens during the middle of the day. As you can see, most businesses had closed.
---
NYS & NYC Corona Virus Weekend - Testing Ramps, Testing Fails by Trump Administration, Grocery Buying & Stimulus Package Funded by America's Children
CoVid - The Virus Everyone is Talking About
Ghost Town: One of Every 200 New Yorkers has been Tested
March 23, 2020 / NYC Social Issues / NYC Neighborhoods / Corona Virus in NYC & NYS CoVid 19 / News Analysis & Opinion / Gotham Buzz NYC.
Last weekend I headed into Manhattan to take a few photos of what I expected to be a ghost town. While some folks were moving about - relative to normal activity - Manhattan seemed empty. With this report are a few of the photos. I'll include more of them in the upcoming weekend update.
I've also been fairly closely following Governor Cuomo's daily press briefing. The numbers, as mentioned in my last report, that I've been keeping a close eye on are the number of infections vis a vis the number of tests completed. The reason for this is that I have not yet heard anyone explain how they can truly ascertain the transmission rate, without being able to separate out the growth in the number of people who have tested positively, from the growth in the number of people they have tested.
NYC & NYS CoVid 19 Testing Metrics vs Infected Numbers

So I put together a chart, in which I had to make a few estimates using the data the Governor provided, as I had not captured all of it. Friday, March 20, 2020 is the starting point, where Cuomo reported 32,427 tests completed in NYS, of which 44% or 14,386 were completed in NYC. At that time there were 7102 and 4408 infected in NYS and NYC respectively, which means that 22% of those tested in NYS were infected, while 31% of those tested in NYC were infected.
In the briefing today, Tuesday, March 24, 2020 there were an estimated [my copy of Cuomo's NYS total number was unreadable] 94,289 tests completed in NYS, of which 41% or 38,390 were completed in NYC. At this time there were 25,665 infected in NYS, of which 14,904 of the infected were found in NYC. This translates to 27% of those tested in NYS being infected, while 39% of those tested in NYC were infected.
What does this mean? Actually since this virus is new, we don't really know for sure. What we do know is that about 26,000 people in NYS are infected, of which 15,000 of them live in NYC. And, according to Cuomo on Monday, the testing per capita in NYS is higher than anywhere else in the world including South Korea [see fact check correction below].
---
NYS Steps Up its Testing After U.S. Federal Government Fails to Quickly Respond to CoVid Pandemic
It's a Corona Virus Weekend NYC II
Even more than Last Week, the Corona Virus Pandemic Shuts Down NYC
* March 20, 2020 / NYC Social Issues / NYC Neighborhoods / Corona Virus in NYC & NYS CoVid 19 / News Analysis & Opinion / Gotham Buzz NYC.
* Weather. The Temperature highs will be in the mid 70's on Friday, dropping to 50 on Saturday and the mid 40's by Sunday. The temperature lows will be in the mid 40's on Friday, dropping to the mid 30's Saturday, rising a bit to the high 30's on Sunday. There is a 40% chance of a minuscule amount of Rain on Friday afternoon, for which the peaking probability is at 5 pm. Then no rain for the rest of the weekend, but cloudy Saturday morning. Winds will be 10 - 15 mph all weekend. The Humidity will be around 70 on Friday dropping to the mid 40% range for the rest of the weekend. Click for NYC Weather.
* MTA / Public Transit / Click here for the MTA Weekender.
A Racist President Applies a Demagogue Label to CoVid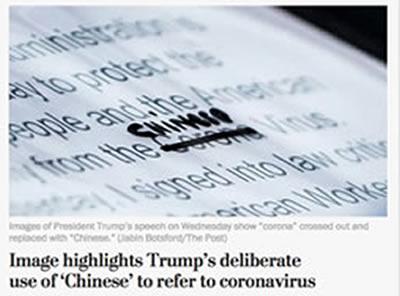 Unfortunately we have a president, who oftentimes makes situations worse, because of his ignorant and childish behavior. The Donald seems to be trying to label the Corona Virus the China virus and quite frankly, is doing more to confirm some of the labels given to him - like he's a racist - than convincing anyone other than his Fox 'News' toadies - to go along with his not-helpful-in-addressing-the-CoVid-crisis ploy.
It seems that our babyman president, won't even act like an adult, even in the midst of what appears to be the world's worst pandemic in this millenia.
A demagogue is
"a political leader who seeks support by appealing to the desires and prejudices of ordinary people rather than by using rational argument."
MTA Sanitizes Subway Cars and Buses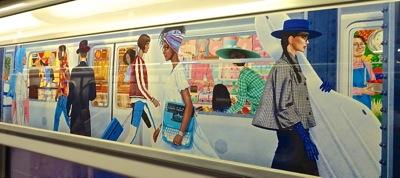 The NYC MTA moves between four and six million people daily. That's a mind boggling figure when you think about it. But last week ridership began falling significantly. And by this week, about a million or more people, had found some other way to get around, or were staying home. Thus the MTA is seeking federal funding to the tune of about $4 billion to help it shore up the lost revenue. And the ridership reductions are expected to continue for a while.
The MTA stepped up its cleaning regimen effective March 3, 2020. It now santizes its subway cars and buses on a rotating schedule every three days. Have the subways ever been so clean? In spite of the effort folks are still encouraged to practice social distancing meaning keeping six feet apart from others when possible. Anyone who is ill is asked to stay home.
The photo above right shows a placard on the subway, artistically depicting the diversity of our city. We live at the crossroads of the world, which means we are both the beneficiaries of that intellectual and cultural diversity, but also carry risks which are associated with that openess, because of our societal exposure. Like everything in life, we must strive to find the right balance of cultivating our openess, while managing and minimizing the associative risks. Data, science, education and discipline can help us strike the right balance.
---
The Corona Virus Pandemic Begins in NYC - How it Spreads, Who it Kills & a Few Tips on How to Avoid Catching It
It's a Corona Virus Weekend
This Weekend Many Events Cancelled & Many Institutions Closing Doors for a Couple of Weeks due to the Corona Virus Pandemic
March 13, 2020 / NYC Social Issues / NYC Neighborhoods / Gotham Buzz NYC.
Weather. The Temperature highs will be in the high 60's on Friday, dropping to the high 50's on Saturday and low 50's by Sunday. The temperature lows will be around 40 on Friday & Saturday, dropping to the low 30's by Sunday. Rain is in the forecast for Friday ONLY, likely gone by 11 am. It will be cloudy later in the day on Saturday only. Winds will be 15 mph on Friday, dropping to between 5 - 10 mph for the rest of the weekend. The Humidity will be around 70 on Friday dropping to about 40% for the rest of the weekend. Click for NYC Weather.
MTA / Public Transit / Click here for the MTA Weekender.
The photo at right shows some folks riding the subway this week who've taken the precaution of wearing surgical masks to prevent getting infected by the Corona Virus - see details below.
Corona Virus - A Brief History of Growing Awareness
The Corona Virus outbreak was first reported by the World Health Organization on December 31, 2019 in Wuhan in China.
By January 30, 2020 the World Health Organization declared the Corona Virus a Public Health Emergency of International Concern.
On Saturday, March 7, 2020 Governor Cuomo called a NYS State of Emergency in an effort to get out ahead of what at the time was the Corona Virus epidemic, as there was a rapid spike in the number of reported cases in NYS. At the time NYC had reported about a dozen known cases.
On March 10, 2020 Governor Cuomo ordered a quarantine of a neighborhood in New Rochelle.
On March 11, 2020, Mayor de Blasio followed suit, and declared NYC in a State of Emergency in an effort to get out ahead of what was called a pandemic by the World Health Organization on the same day.
And today, March 13, 2020, last but not least, Donald Trump declared a State of Emergency in the United States in order to accelerate the nation's slow response to the evolving public health crisis.
Corona Virus Precautions - Cleanliness is Next to Godliness
By now you'd have to be blind, deaf and mute not to have heard that you should thoroughly wash your hands and not touch your face without having cleaned your hands.
In a March 11, 2020 report, the Sacramento Bee, which is a well respected news outlet run by McClatchy Newspapers, informed us that the National Institute of Health conducted a study that shows that the Corona Virus can remain alive for up to three days on some surfaces under the right conditions.
As such you should also step up your cleaning practices, specifically with respect to things and places that you touch regularly - like the TV clicker or your mouse and keypad and cell phone and keys.
---
NYC & NYS See First Cases of Corona Virus and Begins Lockdown March 2020
It's a Corona Virus Weekend
This Weekend Many Events Cancelled & Many Institutions Closing Doors for a Couple of Weeks due to the Corona Virus Pandemic
March 13, 2020 / NYC Social Issues / NYC Neighborhoods / Gotham Buzz NYC.
Weather. The Temperature highs will be in the high 60's on Friday, dropping to the high 50's on Saturday and low 50's by Sunday. The temperature lows will be around 40 on Friday & Saturday, dropping to the low 30's by Sunday. Rain is in the forecast for Friday ONLY, likely gone by 11 am. It will be cloudy later in the day on Saturday only. Winds will be 15 mph on Friday, dropping to between 5 - 10 mph for the rest of the weekend. The Humidity will be around 70 on Friday dropping to about 40% for the rest of the weekend. Click for NYC Weather.
MTA / Public Transit / Click here for the MTA Weekender.
The photo at right shows some folks riding the subway this week who've taken the precaution of wearing surgical masks to prevent getting infected by the Corona Virus - see details below.
---
---
NYC Related Info
---
NYC Shops & Shopping in NYC
NYC Shopping & Shops - New York City Related Info
Click this link for promotions, discounts and coupons in New York City.
Click these links for promotions by advertisers in Manhattan.
Click this link to go to the NYC Neighborhoods section.
---
Site Search Tips. 1) For best results, when typing in more than one word, use quotation marks - eg "Midtown Neighborhood". 2) Also try either singular or plural words when searching for a specific item such as "gym" or "gyms".
Click this link to the Gotham Buzz front page.
---
---
Click the log in link below to create an ID and post an opinion.
Or send this story to a friend by filling in the appropriate box below.
---
NYC Related Links
---